---
In case you forgot, or have been living in a cave, Michigan won in thrilling fashion last week, scoring two touchdowns in the final 1:13 to beat Notre Dame for the third straight year. It already feels like Brady Hoke has been at Michigan forever, but in reality, it's been two games, and what a crazy two games they have been.
It's basically unquantifiable, but I wonder what the most interesting first couple of games to start a career at a school is. Hoke's start has to rank up there pretty high, starting off with the first non-full game full game in Michigan history and then the fourth quarter magic in the first ever night game in Michigan Stadium.
Michigan v. Eastern Michigan

Saturday Sept. 17
12 p.m. ET
Big Ten Network
2-0

Record

2-0
Western Michigan 34-10
Notre Dame 35-31
Wins
Howard 41-9
Alabama State 14-7
Losses
34.5
Scoring Offense
27.5
152
Rushing YPG
331
218
Passing YPG
88
370
Total Offense
419
20.5
Scoring Defense
8
147
Rush Defense YPG
41.5
249
Pass Defense YPG
170.5
396
Total Defense YPG
212
8
Takeaways
3
3
Giveaways
3
2/1
Sacks By/Allowed
10/3
6-of-15 (40%)
Third-down Conv.
10-of-26 (38%)
0-for-0
Field Goals
2-for-3 (67%)
35.6
Net Punt Avg.
34.3
This week, Hoke hits a milestone with his 100th game as a head coach, but he's probably ready to settle down into a typical Michigan football groove with a classic Mid-American Conference spanking. Eastern Michigan makes the 11-mile drive from Ypsilanti, and for the first time since 1989, is off to a 2-0 start.
Hoke isn't taking Eastern lightly, however: "You can tell Ron [English]'s done a great job in his footprint on that program…If you look at 331 yards per game, I don't care who you're rushing the ball, if you're averaging that, that's pretty significant," Hoke said Wednesday. "There's a number of guys that have spent time here in Ann Arbor on that staff who are very good coaches, and guys who understand and have a philosophy on how you play the game of football. We've got a lot of work ahead of us."
Coach speak? Yes. But Hoke's the type of coach to instill the "don't overlook an opponent" mentality into his team. Let's take a look at how the two teams compare.
Quarterbacks:
There's really no comparison at this position. EMU's junior quarterback, Alex Gillett, is a second-year starter who completed just 55 percent of his passes a year ago for 1,633 yards and 13 touchdowns. He also led the Eagles in rushing with 766 yards and five touchdowns on 4.3 yard per carry. Interestingly enough, Gillett began his career against Michigan two years ago when he took over for injured Andy Schmitt midway through the game and completed 2-of-4 passes for nine yards and rushed for 40 yards.
So far this season, he has been below average, completing 47.5 percent for 176 yards, three touchdowns, and two interceptions. He has, however, rushed for 150 yards and a touchdown on 21 carries.
Comparatively, Denard Robinson had a better fourth quarter last week than Gillett has had in two games. At this point, Robinson is behind last year's pace, having just a 54 percent completion rate for 436 yards, 4 touchdowns and three interceptions, while rushing for 154 yards and a touchdown. Despite his struggles in the passing game, he's still the most explosive player on the field.
Edge: Michigan
Running Backs:
Eastern brings the nation's fifth-best rush offense into Ann Arbor, coached by former Michigan running back Mike Hart. It will be a bitter-sweet day for Hart, returning to his old stomping grounds but coaching against his Alma mater. He has a pair of talented backs at his disposal with Javonti Greenes and Dominique Sherrer. Greene is averaging 7.4 yard per carry and 133 yards per game, while Sherrer is averaging 7.7 and 116.
Green is the more explosive of the two, but both are equally dangerous, and with Hart coaching them up, they cannot be underestimated.
Michigan missed Fitzgerald Toussaint last week against Notre Dame. The sophomore was out with an injury and it showed as Michigan failed to get anything going on the ground. Hoke said Wednesday that Fitz should be back and Michigan needs him to prove he can be a feature back that opposing defenses have to respect. None of the other backs stepped up last week, combining for just 10 yards on eight carries.
Edge: Eastern Michigan
Receivers and Tight Ends:
The leading receiver for the Eagles so far this season is Nick Olds, who has caught five passes for 69 yards and a touchdown. He and junior tight end Garrett Hoskins are both good sized targets, but the EMU pass offense ranks 117th out of 120 in FBS.
Michigan has plenty of targets who, whether last week was a mirage or not, showed they can go up and get the ball. Junior Hemingway is the obvious go-to guy this year, but Michigan isn't lacking for play-makers at the position.
Edge: Michigan
Offensive Line:
Eastern's line has been good enough to pave the way for 331 rushing yards per game so far this season. Standard cupcake disclaimer applies, as those two games were against Howard and FCS school Alabama State, but it's still impressive. The unit has allowed three sacks so far, which isn't bad either.
Michigan's line got manhandled by Notre Dame's defensive front last week. It wasn't able to get any push up front to allow the backs any running room. However, Notre Dame's front seven is a talented bunch and made it clear from the onset that it was going to stack the box and force Robinson to beat it with his arm. The UM offensive line is still more talented than EMU and that will show on Saturday.
Edge: Michigan
Defensive Line:
The Eagles have been able to get to the quarterback through the first two games, recording 10 sacks, which is good for fifth nationally. Senior lineman Brad Ohrman has recorded two-and-a-half of those.
Michigan's line has been average so far. It gave up just 96 rushing yards to Western Michigan in Week 1 (in three quarters), but allowed Notre Dame to gain 198 on six yards per carry. It hasn't been able to consistently pressure the quarterback, with the exception of freshman Jake Ryan, although he has been rushing from both the linebacker and end spot. Like the offensive lines, Michigan still has the more talented of the two teams' units
Edge: Michigan
Linebackers:
Eastern has a couple of solid linebackers in Marcus English and junior college transfer Justin Cudworth. Cudworth leads the team in tackles with 19, while English is second with 13. They each also have 3.5 tackles for loss, and English has a sack.
Michigan's linebackers have been hit-or-miss. With Kenny Demens and Brandon Herron (who didn't play against ND), you have to take the good with the bad at this point. Cam Gordon may be back this week, but may not have the stamina to play much yet. It will help the unit when he returns. Jake Ryan, as mentioned above, has been a surprise. He's been able to get some pressure and make plays, but has also had his share of struggles.
Edge: Michigan
Secondary:
The EMU secondary features a couple of BCS conference transfers in former UCLA transfer Marlon Pollard and Louisville transfer Latarrious Thomas. As a unit, the Eagles secondary is allowing just 170 passing yards per game (again, Howard and Alabama State).
Michigan's secondary got torched by Michael Floyd et al. last week, but that's likely the best passing offense it will face all season. Senior Troy Woolfolk continues to get banged up and J.T. Floyd and Courtney Avery are struggling. The safety play has been the most consistent so far with Jordan Kovacs as the big playmaker and Thomas Gordon not giving up the big play.
Edge: Michigan
Special Teams:
Sophomore kicker Kody Fulkerson has connected on 2-of-3 field goals so far, with a long of 45, and 7-of-7 extra points. Punter Jay Karutz is averaging just 34.3 yards per punt (92nd nationally). The returnmen are pretty good. Sherrer handles kick return duties and is averaging 29.3 yards per, which would rank in the top 15 nationally.
Michigan is still yet to try a field goal, and freshman punter Matt Wile is averaging 35.6 yards per punt. The return game hasn't done much so far with a long return of 21 on a punt and 25 on a kickoff.
What I am worried about is the kick coverage. While it may not come back to haunt the Wolverines this game, it will eventually. Opponents are averaging 23.1 yards per return and have nearly broken a couple.
Edge: Even
Coaching:
EMU is coached by former Michigan defensive coordinator Ron English. He's in his third year there and is slowly turning the program around. The Eagles are 2-0 for the first time since 1989.
Hoke knows all about turning programs around and has a similar career path as English, although a much quicker rise. Both served as assistants under Lloyd Carr, but Hoke has been a head coach since 2003.
Edge: Michigan
Intangibles:
Michigan has to guard against an emotional let down after the thrilling last-second win over Notre Dame under the lights last week. Hoke is even-keeled enough to keep that from happening. Eastern will be pumped up, off to its best start in more than two decades, and coached by former Michigan players and coaches. Still, it's in the Big House, and EMU hasn't played a substantial opponent yet.
Edge: Michigan
Michigan may get off to a slow start, but expect to see a lot of runs. After last week's running game debacle, Hoke and offensive coordinator Al Borges will want to work on the running game, keep the playbook as simple as possible, and cruise to victory.
Defensively, Michigan will have its hands full with the EMU rush offense. Look for Mattison to stack up to stop the run and force Gillett to throw the ball. Expect a couple of interceptions as a result. The Eagles will probably still get some yards, but won't be able to keep pace with Michigan.
Prediction: Michigan 45 – Eastern Michigan 20
Good to Know: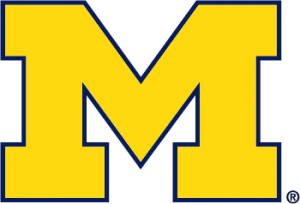 Michigan is 9-0 all-time against Eastern Michigan, having outscored the Eagles 296-59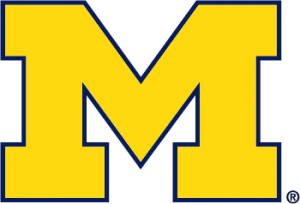 Michigan has won 11 straight September games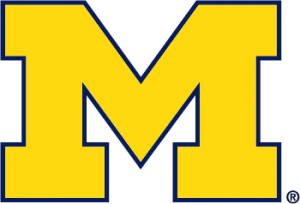 Michigan is plus-five in turnover margin so far this season. It was minus-32 combined over the past three seasons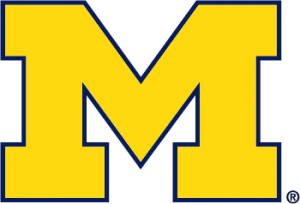 Three former Wolverine players (Kurt Anderson, Mike Hart, and Steve Morrison) are on the Eagles coaching staff, as well as two former coaches (Ron English and Tom Burpee). In 2007, Hart rushed for 218 yards and three touchdowns for the Wolverines against Eastern Michigan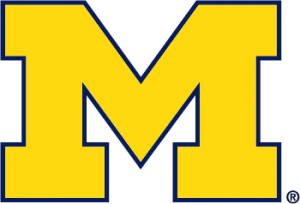 Brady Hoke is 4-2 against Eastern Michigan.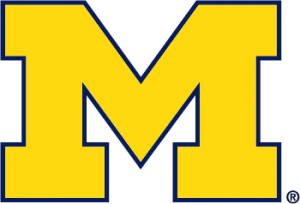 Denard Robinson needs just four more completions to move into the top 10 all-time at Michigan. He also needs four more touchdown passes to tie Drew Henson for 11th. With 41 rushing yards, he will pass Tony Boles (1987-89) for 17th on the career rushing list, and with four more rushing touchdowns he will tie Tim Biakabatuka (1993-95) and Lawrence Ricks (1979-82) for 15th.