---
[Ed: I'll be in Philadelphia this weekend and need a place to watch the game. According to the UM alumni site, Q's BBQ and Flanigan's Boathouse are the two places to go. Any any insight as to which is better would be greatly appreciated. See you there!]
Without watching the game last week and just seeing the final score, one would think Michigan manhandled Eastern Michigan and cruised to another Mid-American Conference blowout. In reality, it was anything but pretty.
Michigan v. San Diego State

Saturday Sept. 24
12 p.m. ET
Big Ten Network
3-0

Record

3-0
Western Michigan 34-10
Notre Dame 35-31
Eastern Michigan 31-3
Wins
Cal Poly 41-29
Army 23-20
Washington State 42-24
Losses
33.3
Scoring Offense
38
226.7
Rushing YPG
220.7
177
Passing YPG
207.3
403.7
Total Offense
428
14.7
Scoring Defense
21.7
167
Rush Defense YPG
197
175.7
Pass Defense YPG
186
342.7
Total Defense YPG
383
10
Takeaways
8
4
Giveaways
2
3/1
Sacks By/Allowed
9/1
15-of-29 (52%)
Third-down Conv.
21-of-44 (48%)
1-for-1 (100%)
Field Goals
1-for-3 (33%)
38.0
Net Punt Avg.
37.8
Michigan showed some hangover from the last-minute win over Notre Dame, getting out to a sluggish start and trailing the Eagles 3-0 until the nine-minute mark of the second quarter. From there, Michigan slowly took over en route to a 31-3 win.
This week, coming off that uninspiring performance to face a dangerous San Diego State team, don't expect a lackluster performance. San Diego State enters 3-0 but have played the likes of Cal Poly, Army, and Washington State, teams with a combined 4-5 record thus far. In each of those games, SDSU has given up at least 20 points.
Brady Hoke spent the previous two seasons at SDSU so he knows the personnel well. Will Michigan have what it takes to give Hoke a win against his former team? Let's take a look.
Quarterbacks:
San Diego State features one of the best and most experienced quarterback Michigan will face all season in Ryan Lindley. He's a four-year starter who has amassed 10,159 career passing yards, which would already top the record books if he were at Michigan.
This season, his completion rate is slightly down (53.7 percent), but he has passed for 622 yards with seven touchdowns and just one interception so far. He's your typical pocket passer who doesn't run, and in that vein he should remind Michigan fans of Western Michigan quarterback Alex Carder from Week 1.
Denard Robinson got off to a slow start last week and only completed 7-of-18 passes for 95 yards, but what was most concerning for Michigan fans were his 26 carries. Against Eastern Michigan. When the offense wasn't working, offensive coordinator Al Borges turned to what was – Denard's legs.
He ranks third in the nation in rushing yards, fourth in total offense, and first in points responsible for. Needless to say, he's the most important player on the field, but Lindley is the type of quarterback that gives Michigan's defense fits.
Edge: Even
Running Backs:
While Denard is third in the nation in rushing, SDSU running back Ronnie Hillman ranks second, averaging 166 yards per game. He has surpassed 100 yards in all three games, the low being in Week 2 against Army when he was "held" to 117 yards on 17 carries.
As a true freshman last season, Hillman ran for 1,532 yards and 17 touchdowns, ranking 10th in the nation. He's a small back at 5'10, 190 pounds but he's a home run threat who packs a punch. Michigan's line will have its hands full trying to stop him.
Michigan still hasn't found a lead back and will start Vincent Smith this week. The junior looked good against EMU last week, carrying the ball nine times for 118 yards. He's the team's leading running back (aside from Robinson) as Fitz Toussaint and Michael Shaw haven't been able to break through.
Edge: San Diego State
Receivers and Tight Ends:
If there's a weak point on this offense, it's probably the wideouts. The Aztecs lost two 1,000 yard receivers in Vincent Brown and DeMarco Sampson. The returning leader was supposed to be Dominique Standifer, but an injury ended his season.
The leading receiver is sophomore Colin Lockett who has caught 12 passes for 254 yards and two touchdowns, averaging 21.2 yards per catch. Fellow sophomore Dylan Denso is the only other Aztec with more than 100 yards, having caught nine passes for 140  yards and two touchdowns. Tight end Gavin Escobar is a talented receiver as well who has caught three touchdowns so far.
For Michigan, Junior Hemingway and Jeremy Gallon had huge games against Notre Dame, but there was virtually no passing game last week. Still, with the likes of Hemingway, Gallon, Roy Roundtree, Kelvin Grady, Drew Dileo, and tight end Kevin Koger, Michigan has a talented receiving corp capable of making big plays.
Edge: Michigan
Offensive Line:
SDSU returned four starters from a year ago and it shows. The line has paved the way for one of the nation's top rushers and has allowed just one sack through three games.
Michigan's line is also pretty experienced but has struggled to open up holes and get a big push against opposing defensive lines thus far. Still, it has only allowed two sacks this season.
Edge: Even
Defensive Line:
Hoke has always been a defensive minded head coach and had a good defense a year ago at SDSU. This year, not so much. The Aztecs rank 98th in the nation in rush defense and 80th in total defense. Senior Jerome Long already has three sacks this season and ranks second on the team in tackles with 18. Overall, however, it's not an elite unit.
Michigan's line looked much better against Eastern last week. Mike Martin, Craig Roh, and Jibreel Black all played well to help shut down Eastern's powerful run game. EMU threw just five passes and Michigan was able to stack the box and shut down the run.
Edge: Michigan
Linebackers:
This is the strongest position group for the Aztecs. Senior Miles Burris and redshirt freshman Jake Fely are the leaders. Burris has a pair of sacks and three tackles-for-loss, while Fely leads the team in tackles with 21 and tackles-for-loss with three.
Michigan's linebackers have been average so far this season. Brandon Hawthorne didn't have a good game against EMU, but is better dropping back into pass coverage. Kenny Demens has been up and down, as has freshman Jake Ryan. Linebacker play should improve somewhat this week against a more traditional offense, as opposed to Eastern's almost exclusive rush offense.
Edge: San Diego State
Secondary:
SDSU ranks 36th in the nation in pass defense, allowing 186 yards per game. Junior cornerback Leon McFadden was a first-team All-MWC performer last season. Senior Larry Parker has an interception as well.
For Michigan, the rankings are somewhat skewed since EMU threw just five times last week. Michigan ranks 26th nationally in pass defense, allowing 172 yards per game. However, against Notre Dame, Michigan allowed 315. J.T. Floyd and Troy Woolfolk are ok on the outside, but it's the safeties that are really stepping up.
Jordan Kovacs has been Michigan's most consistent performer over the past couple of years and is always reliable enough to not give up the big play while creeping up and putting pressure on the quarterback and not missing tackles. Thomas Gordon has emerged as a legitimate starter and made a great over-the-shoulder, one-handed interception last week.
Edge: Even
Special Teams:
San Diego State punter Brian Stahovich is averaging 43.2 yards per punt this season, which ranks 22nd in the nation. Kicker Abelardo Perez has hit just 1-of-3 field goals. Receiver Colin Lockett returned a kick 94 yards for a touchdown against Cal Poly, so he's a threat in the return game.
For Michigan, freshman punter Matt Wile has averaged just 38 yards per punt, which ranks 71st nationally. Kicker Brendan Gibbons has hit his only field goal attempt of the season. Michigan hasn't scared anybody in the kick return game, but the punt return unit has shown some signs of life. Jeremy Gallon had a return for a touchdown called back for a block in the back last week.
Edge: Even
Coaching:
SDSU head coach Rocky Long was Hoke's defensive coordinator the past two seasons after serving as head coach at New Mexico for 11 seasons, where his teams consistently hovered around .500 except for one season of 9-4.
Hoke has the advantage of knowing SDSU's personnel and being able to gameplan against them. His team will be fired up to get him a win against his old team.
Edge: Michigan
Intangibles:
As noted above, Hoke was SDSU's head coach the past two seasons. Former Aztec offensive lineman Kyle Turley had some choice words for Hoke leaving for Michigan back in January, and reiterated those this week, saying that he hopes Hoke "will eat a big piece of crow and…maybe that dream job will turn into his worst nightmare because schools like Michigan don't take losing to schools like San Diego State lightly."
Sounds to me like Turley is jealous that he didn't get to play for Michigan. He obviously wasn't smart enough not to give Michigan some bulletin board material and with the game being in the Big House, Turley will be the one eating crow come Sunday.
Edge: Michigan
When breaking down the position groups, it's hard to see a clear favorite in this one. Both Michigan and San Diego State are good but not great teams likely to finish the season in the 20-30 range in the rankings. If SDSU's defense was as good this season as it was last season, I'd probably have to pick them to win. However, I think Michigan will be able to run the ball on the Aztecs and control the clock. It will be a high scoring affair but Michigan will come out on top of a shootout.
Prediction: Michigan 38 – San Diego State 34
Good to Know: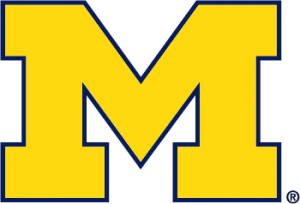 Michigan won the only previous meeting with San Diego State 24-21 in 2004.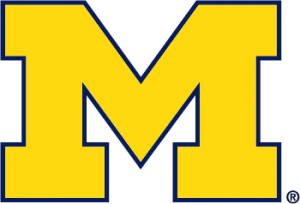 Michigan has started the season 3-0 for the third straight season. It is the first time since 1995-97 that Michigan started 3-0 in three straight seasons.
Chasing Records: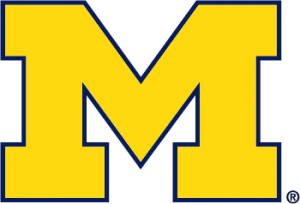 Denard Robinson is approaching a number of Michigan records. This week, he will have a chance to move forward in the record books.
– With four pass attempts, Denard Robinson will pass Scott Dreisbach (1995-98) for 12th on the career list.
– With 28 completions, Robinson will pass Rick Leach (1975-78)  for ninth on the career completions list.
– With one more touchdown pass, he will pass John Wangler (1976-80) for 10th on the career passing touchdowns list.
– With 36 rushing yards, he will pass Ron Johnson (1966-68) for 15th on the career rushing list. He can also pass Russell Davis (1975-78) for 14th with 146 yards and Ricky Powers (1990-93) for 13th with 150 yards.
– With three more rushing touchdowns he will tie Tim Biakabatuka (1993-95) and Lawrence Ricks (1979-82) for 15th on the career rushing touchdown list.
– With nine yards of total offense, he will pass Todd Collins (1991-94) for 7th on the career total offense list. He can also pass Jim Harbaugh (1983-86) for 6th with 52 yards.
– Robinson can pass Illinois' Juice Williams (2006-09) for 2nd on the all-time Big Ten career rushing yards by quarterback list with 153 rushing yards.