---
Last week was supposed to be a big test for Michigan. Just like Western Michigan in 2009 and Connecticut last year, Brady Hoke's former team, San Diego State, was supposed to give Michigan a scare. But just like those two previous occasions, Michigan rose up to the challenge and proved the "experts" wrong.
The 28-7 win over San Diego State closed out the non-conference portion of the schedule undefeated for the third consecutive year. Tomorrow, the Wolverines begin the hunt for the Big Ten title, although they might as well be playing another directional school.
#19 Michigan v. Minnesota

Saturday Oct. 1
12 p.m. ET
Big Ten Network
4-0

Record

1-3
Western Michigan 34-10
Notre Dame 35-31
Eastern Michigan 31-3
San Diego State 28-7
Wins
Miami (OH) 29-23
Losses
#25 USC 17-19
New Mexico St. 21-28
North Dakota St. 24-37
32
Scoring Offense
22.8
250
Rushing YPG
173.8
156
Passing YPG
179.2
406
Total Offense
353.2
12.8
Scoring Defense
26.8
156
Rush Defense YPG
104.8
195
Pass Defense YPG
278.5
351
Total Defense YPG
383.2
13
Takeaways
4
8
Giveaways
5
4/1
Sacks By/Allowed
1/11
19-of-40 (48%)
Third-down Conv.
20-of-53 (38%)
1-for-2 (50%)
Field Goals
5-for-8 (62.5%)
36.6
Net Punt Avg.
42.5
Minnesota enters the game battered, bruised, and bewildered. Head Coach Jerry Kill was hospitalized last week for the second time this season for a seizure condition he struggles with. He spent a few days at the Mayo Clinic this week, but was back at practice on Wednesday. He will reportedly continue coaching, and even though he'll be on the opposing sideline, our hearts and prayers will be with him.
The Gophers are 1-3. The season started promising by nearly upsetting USC, but falling 19-17. Then the Gophers went back to being the same old Gophers. Losses to New Mexico State and North Dakota State (!) with a 29-23 win over Miami of Ohio sandwiched in between give Minnesota fans no reason for hope this weekend. Compound that with a foot injury to quarterback MarQueis Gray, the Gophers' Denard Robinson, and the Little Brown Jug might as well just stay on its perch in Schembechler Hall.
Does Minnesota have any chance at all? Let's see.
Quarterbacks:
If you think Denard Robinson is Michigan's whole offense, you'll be familiar with Minnesota quarterback MarQueis Gray. He only accounts for 62 percent of the Gophers' offense, but he's talented. Unfortunately for Minnesota, he's likely out on Saturday due to a toe injury.
So who will guide the Gopher offense in the Big House? Freshman Max Shortell has seen action in three of the four Minnesota games thus far and will start if Gray can't go. He has completed 13-of-28 passes for 196 yards, two touchdowns, and two interceptions. He was a three-star recruit by Rivals and Scout and two-stars by ESPN coming out of high school. Getting the first start of your career as a true freshman on the road in the Big House is probably not a recipe for success.
Everybody knows his counterpart, Denard Robinson. He accounts for 72 percent of Michigan's offense and is on pace for nearly exact same numbers as last season. His passing game has struggled so far this season, but he leads the nation in rushing, averaging 138 yards per game (his numbers from the rain-shortened Week 1 game don't count towards NCAA statistics, so he technically ranks fifth…but who's counting?).
Some Minnesota players this week quipped that Denard isn't anything special because they go up against Gray every day in practice. Tomorrow, they'll find out how wrong they are.
Edge: Michigan
Running Backs:
With Gray out, Minnesota's leading rusher is fifth-year senior Duane Bennett. He has carried the ball 44 times for 164 yards and a touchdown this season (just 3.7 yards per carry). Freshman Donnell Kirkwood leads the team in touchdowns with three and is the only other Gopher with more than 100 yards.
For Michigan, Fitzgerald Toussaint and Vincent Smith are the go-to backs. Toussaint is averaging 5.5 yards per carry and leads all running backs with three touchdowns. Smith is averaging 8.5 yards per carry and is dangerous as a receiver out of the backfield as well. Interestingly enough, Michigan has rushed for exactly 1,000 yards in the first four games. Expect that total to increase significantly tomorrow.
Edge: Michigan
Receivers and Tight Ends:
Senior Da'Jon McKnight is a big and talented receiver, leading the Gophers with 19 receptions for 260 yards and a touchdown. He's been just mediocre in three of the four games, but had a big game against New Mexico State, hauling in nine passes for 146 yards and a touchdown. With Shortell at quarterback, more of a passer than Gray, look for McKnight to get plenty of targets trying to exploit the Michigan secondary. The rest of the receiving corps isn't anything special with smallish Malcolm Moulton and Marcus Jones and tight end Eric Lair.
Michigan's receivers have been underused so far, but they really haven't been needed except for the Notre Dame game. With Robinson struggling hitting his targets, Michigan doesn't have a single receiver with double-digit receptions yet. However, the Wolverines do have plenty of talent on the outside, and if Robinson does find his accuracy, watch out.
Edge: Michigan
Offensive Line:
Minnesota is giving up nearly three sacks per game and is just above average in rush offense. That doesn't bode well against a Michigan front seven that is steadily improving.
Michigan's line has given up just one sack all season and paved the way for the nation's 12th-best rush offense. Left tackle Taylor Lewan has yet to record a penalty and this experience unit keeps getting better. Guard Ricky Barnum is likely to miss the game due to injury, but it shouldn't matter this week.
Edge: Michigan
Defensive Line:
Just like the Gophers haven't been able to block for its quarterback, they haven't been able to get to the opposing team's quarterback either. The Gophers rank nearly last in the nation in sacks, recording just one through four games. The rush defense isn't terrible – it ranks 33rd nationally – but the pass defense is bad enough that the line hasn't really had to stop the run. It will get its toughest test of the season tomorrow.
Michigan's line keeps getting better. Mike Martin, Ryan Van Bergen, and Criag Roh were unstoppable last week against San Diego State's explosive offense. This week should be more of the same.
Edge: Michigan
Linebackers:
This is probably the strongest position group for the Gophers, if you can call it strong. Senior Gary Tinsley is the leader of the unit, having led the Gophers in tackles in 2010.
Michigan's linebackers have been surprisingly solid so far this season. Kenny Demens is the leader, while Jake Ryan has been up and down, but he's just a true freshman. He makes plays getting to the quarterback, but struggles with contain on the edge.
Edge: Michigan
Secondary:
Minnesota's leading tacklers are both defensive backs. Senior Kim Royston leads the team with 42 tackles, while sophomore Brock Vereen is second with 27 tackles. Vereen also has an interception. However, this secondary ranks 108th nationally in pass defense. Three of the four opponents have thrown for more than 275 yards against the Gophers. This game could be as good as any to fine-tune Denard's passing before heading into the tough portion of the schedule.
Michigan's secondary has been much better than the past couple of seasons. Most importantly, it has depth and stability. Troy Woolfolk continues to be hampered with injuries, but J.T. Floyd has been consistent and freshman Blake Countess played well in Woolfok's stead last week. The coaches said he should continue to get more playing time as the season progresses. The safeties, Jordan Kovacs and Thomas Gordon have been steady, especially last week against an offense that was supposed to be high-powered.
Edge: Michigan
Special Teams:
If there's one edge Minnesota does have, maybe it's in special teams. Kicker Chris Hawthorne is 5-of-8 on field goals, with two of those misses coming from 40-plus against USC. Punter Dan Orseske ranks eighth in the nation in net punting with a 42.5 average. Return-wise, Minnesota boasts the nation's second-best punt return team, averaging 30 yards per return.
For Michigan, kicker Brendan Gibbons is 1-of-2, having made a 21-yarder and missed his only attempt last week. Punter Matt Wile has been okay, considering he's a true freshman, averaging 36.6 yards per punt. Michigan gets punter Will Hagerup back from suspension this week, which should help in that aspect.
Edge: Even
Coaching:
Gopher head coach Jerry Kill was brought in from Northern Illinois to try to turn the program around. He was the best man in TCU head coach Gary Patterson's wedding and suffers from seizures, which has happened a couple times this season. By all accounts, he's a good, hard-working head coach, but he has his work cut out for him if he wants to succeed at Minnesota.
Brady Hoke is quickly rising to legend status in Ann Arbor. Virtually everything he's done since he took over back in January has been positive. If he continues to win, he'll be the most popular coach since Bo Schembechler to grace the sidelines in the Big House. He has shown adeptness at game management (going for it on fourth and short instead of punting) and his sideline demeanor puts Notre Dame head coach Brian Kelly (and Rich Rodriguez, for that matter) to shame.
Edge: Michigan
Intangibles:
It's going to be a chilly day tomorrow in Ann Arbor with temperatures in the low 50s but feeling like the mid 40s. That should suit the Gophers, but like I mentioned above, a true freshman making the first start of his career on the road in the Big House is not a recipe for success. Michigan is calling it a "Maize out" so it should have a good gameday atmosphere even though it is Minnesota.
And last but not least, who can forget about the Little Brown Jug? It's the oldest trophy in college football, dating back to 1899. Michigan has dominated the Gophers over the past century, especially as of late. Minnesota has had the jug just three times since 1967, the last being in 2005. Don't expect to see it leaving Ann Arbor anytime soon.
Edge: Michigan
Yes, this is a Big Ten game, but this might be the easiest game Michigan plays all season. The defensive front will harass Shortell all day, forcing turnovers and mistakes, and Denard will get some work on his passing game. It should be over early and Michigan will keep the jug for the 41st time in the last 44 years.
Prediction: Michigan 42 – Minnesota 17
Good to Know: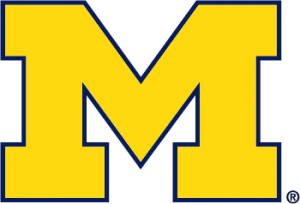 Michigan leads the all-time series with Minnesota 70-24-3.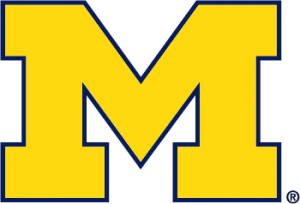 Brady Hoke has done something even Bo didn't do: win his first four games as head coach. He's the fifth Michigan head coach to do so, joining the ranks of Fielding Yost (1901), Tad Wieman (1927), Bennie Oosterbaan (1948), and Lloyd Carr (1995).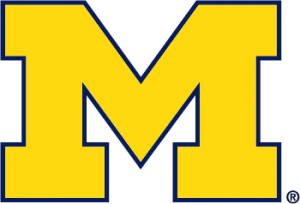 Michigan has scored on all 13 red zone appearances (12 touchdowns, one field goal), while holding opponents to scores on just seven of 13 red zone trips (five touchdowns, two field goals).
Record Watch: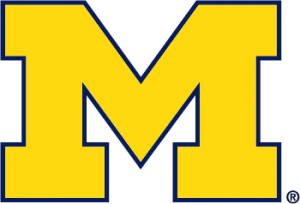 With 20 pass completions, Denard Robinson will pass Rich Leach (1975-78) for 9th in the Michigan record books.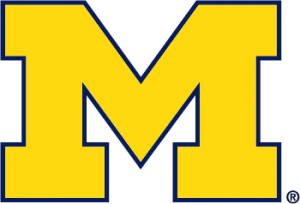 With 5 touchdown passes, Denard will tie Jim Harbaugh (1983-86) for 9th.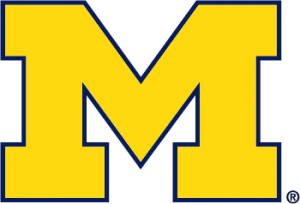 With 20 rushing yards, Denard will pass Harlan Huckleby (1975-78) for 12th on the career rushing list. He can also pass Lawrence Ricks (1979-82) with 147 yards and Tim Biakabatuka with 206.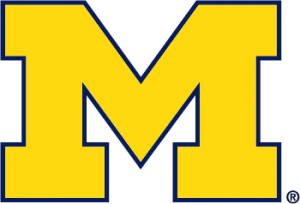 With one more rushing touchdown, Denard will move into a tie for 14th in total touchdowns with Huckleby and Jamie Morris (1984-87). With two, he will tie Rob Lytle (1973-76), Ed Shuttlesworth (1971-73), and Ron Johnson (1966-68). With four, he will tie Gordon Bell (1973-75).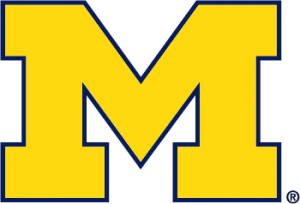 With 235 yard of total offense, Denard will pass Elvis Grbac (1989-92) for 5th on the career yards list. He's also within striking distance of 4th, needing 474 to pass Leach.