---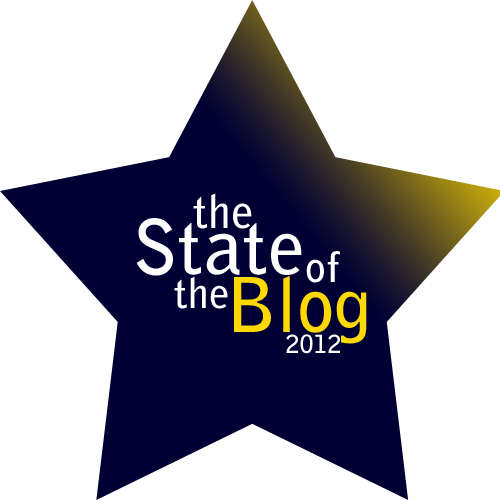 By now you have probably noticed the new look at the top of the site. You may have clicked over and thought for a brief instant that you were on the wrong site. You may found it ugly or you may have been met with surprise that it was better than the clean but bland look of the previous header. Regardless of your first impression, you probably saw clutter. Not an old-grandma's-old-National-Geographic-magazine-and-cat-litter-cluttered-family-room clutter, but an organized clutter. And that's the purpose of it.
As we reflect back on a successful 2011 and set our sights on 2012, we wanted to take some time to lay out the direction of this site, and the new header above serves as the first representation of that direction and our goals. The purpose is twofold.
For starters, as you were met with the clutter of words atop the page, you took a closer look and realized that each of those words represents a piece of Michigan history. Whether it be a player, a coach, a phrase or a moment, each is significant both in and of itself and as a collective whole. At an institution like Michigan with a more colorful and successful history than any other in the country, it is impossible to follow and detail the present without revering the past. Without Bo, Team 132 lacks significance. Without Crisler there's no winged helmet. Without Yost the Big House is just another stadium. And the list goes on.
At Maize and Go Blue, we aim to pay tribute to the past as we trudge ahead into the future. The homerism and soliloquies of the ultimate wordsmith, Bob Ufer, which could not exist in today's broadcasting landscape, have always been an inspiration of ours and are often referred to in our writing. But the last year or so has seen the quality of writing style drop off slightly in a rush for quantity. We tried to increase our output, but in doing so, decreased the amount put into each post. This year, we aim to take strides to increase the quantity while raising the quality back to what may have drawn you to us from the start.
Secondly, the clutter depicted above represents the enormity of information readily available about all things Michigan football, basketball, and beyond. That is not to say that all of that is clutter, but to say that it's all part of one giant network of information you have at your fingertips. We know you have plenty of choices to get your Michigan fix and we're just a small cog in the wheel, but our philosophy is and always has been that the sphere of Michigan content should exist as a team or a family rather than as rivals. Other Michigan blogs and sites may not view it that way, but that's our position. We understand that one single blog or site simply cannot cover every aspect of Michigan football or basketball, and the individual or collective opinions, style, or focus held by each entity does not appeal to everyone in the vast Michigan fanbase. One might want hard news, another anecdotal stories, and another posts that fuel the hype machine.
MGoBlog is always the cream of the crop. The quality, quantity, and timeliness of content is unrivaled and something to look up to, not to try to overtake. It should be the number one stop for Michigan content. There are also other great Michigan sites out there, each special in its own niche: MVictors for its Michigan history, Hokeamaniac for its enthusiasm, creativity and engagement, UMHoops for its basketball content, and others for their recruiting focus.
It is our opinion that the Michigan fanbase is better off with more quality content from multiple trusted sources than from just one source with one voice, one opinion, and one bias. And so a goal of 2012 is to become and remain one of the go-to trusted sources in the Michigan blogosphere – the stress of that sentence being one of. We don't want you to only read Maize and Go Blue. We want you to read MGoBlog, MVictors, Hokeamaniac, UMHoops, and many more. You'll be better informed, and a more well-equiped fan base leads to a better gameday experience as well as more knowledgeable conversation and arguments with those unfortunate enough to root for other teams.
We have never existed for the purpose of making money or of generating hits. While those are welcome byproducts of this site, we want those to come organically and they will never become the end to justify the means. This site exists to enhance the quality of Michigan content for the ravid fanbase, and when it stops doing that, it will cease to exist. We believe in doing things the right way without compromise.
Another core philosophy of ours, which falls in line with our purpose, is that we are not here to break news. The reason behind this was touched upon in yesterday's MGoBlog's piece on the false reporting of Joe Paterno's death. The minute we start chasing the carrot, searching for clicks and page views at the expense of quality and credibility, is the moment of our demise. We'll leave the news-breaking to the "real" journalists and hit-chasers. It's not the sexy view, but while sex sells, credibility lasts. And when credibility gets damaged by misinformation or laziness in a rush to be the first to report, it's nearly impossible to earn it back.
We do this for fun. We do this because we enjoy writing. We do this because in doing so it helps us learn more every day about the team we love, and in turn, educating you. We don't live in our parents' basement as some would like you to believe all bloggers do. We all have wives and kids and full time jobs, and thus, cannot dedicate eight hours a day to this craft. We know we, like most blogs, are looked down upon by those in the media who do this for a living, but that's ok because we're not in it for the notoriety or the five seconds of fame. It's a labor of love.
With the above purpose and philosophy in mind, we present to you our goals for the coming year: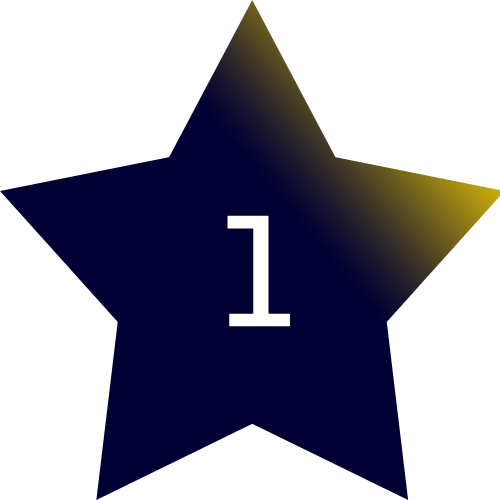 To be more engaging. The great thing about sports is that we can all have an opinion even if we're fans of the same team. We can differ about whether firing Rich Rod was the right choice or not. We can banter about whether Devin Gardner should have seen the field more last season. But we can come together on Saturdays as one.
At Maize and Go Blue, we're only as good as our readers. We value the opinions of everyone, whether we agree or not. And thus, we want to hear your opinion. In doing so, it will help us come up with new story ideas and better contribute to the Michigan community.
If you haven't already done so, please take a minute to follow us on twitter and like us on Facebook. Feel free to shoot us an email with questions, comments, tips, advice, inside information, or ask for dating advice. One piece of feedback we received last year was that our contact information was too hard to find, so we added it to the header at the top of the page. Now, there's no excuse not to engage.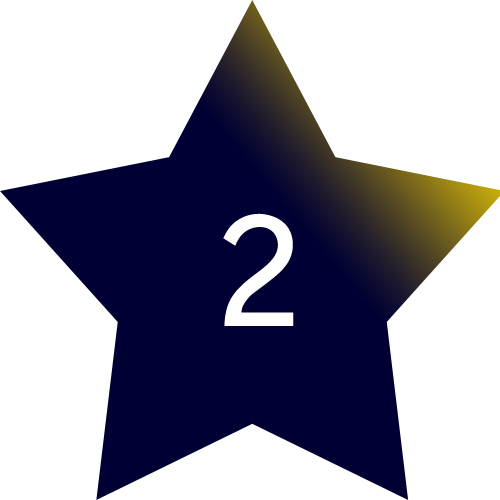 To keep it fun and to reward you. Whether it's through contests, such as the Michigan Man 5-Spot Challenge that we ran throughout football season, or periodic trivia questions, or just simply rewarding a loyal reader or Twitter/Facebook follower, we want to make it worthwhile for you to keep coming back. We'll definitely bring the Challenge back next football season, but we're also looking to develop different unique contests for you to be a part of.
The M Den gift cards, Michigan t-shirts, commemorative pint glasses, and Three and Out books were just the tip of the iceberg. Some came from donations but most were purchased out of pocket. Therefore, we ask that you consider making a donation. As mentioned in our core philosophy, our main goal is not to make money, and we certainly do not want you paying us. Any money you choose to donate will be invested back into prizes, keeping the site functional and upgrading it, and making improvements to the site experience overall. We will never collect a profit from your donations.
Choosing to donate is completely optional and we will never guilt you into doing so, but consider this: you join a March Madness pool at work or a fantasy football league with buddies. You're usually putting in ten or twenty bucks. So consider this the same.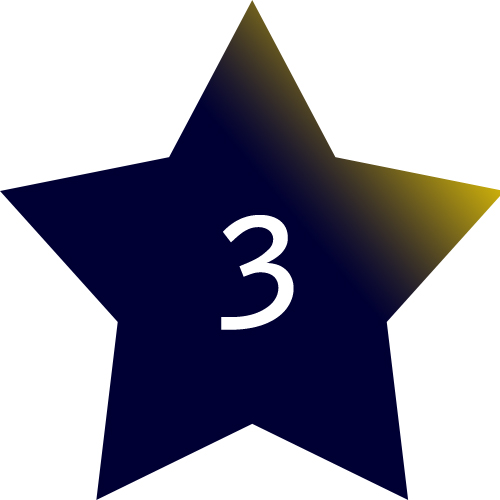 To take it to the next level. We're looking to hire a few positions to help grow the site and produce more and better content. If you're a writer, an aspiring writer, a UM journalism or photography student, or just an avid Michigan fan with some writing background please email us at maizeandgoblue@yahoo.com. We have a lot of ideas that we'd like to implement, but can't do so without the extra bandwidth.
In closing, we have enjoyed significant growth in 2011 and there are several people who made this possible. As the owner/editor Maize and Go Blue, I would like to thank Chris, Josh, and Matt for their contributions up to this point. The time you guys have put in does not go unappreciated and has been essential to helping this site get to where it is today compared to a year ago. I hope we can add more talent to the staff and continue to provide the kind of information that adds to our readers' Michigan experience. And to our readers, thank you for reading, participating, and continually coming back. We hope you will continue to do so in 2012.