---
National Signing Day came and went on Wednesday and when all was said and done, Head Coach Brady Hoke announced a 25-member recruiting class. The day started off well with a surprise commitment from four-star running back Dennis Norfleet from Martin Luther King High School in Detroit. The rest of the day went as expected with all 22 signed Letters of Intent arriving (three are already enrolled for spring semester).
There still remains a shot at Chicago Simeon offensive lineman Jordan Diamond, who makes his announcement on Friday, and Colorado offensive lineman Alex Kozan who verbally committed to Iowa on Sunday but didn't fax in his LOI on Wednesday.
Below is a position-by-position breakdown as well as a location-based look at this year's class. Stay tuned tomorrow for in-depth bios of each offensive recruit and then Saturday morning for the defensive side.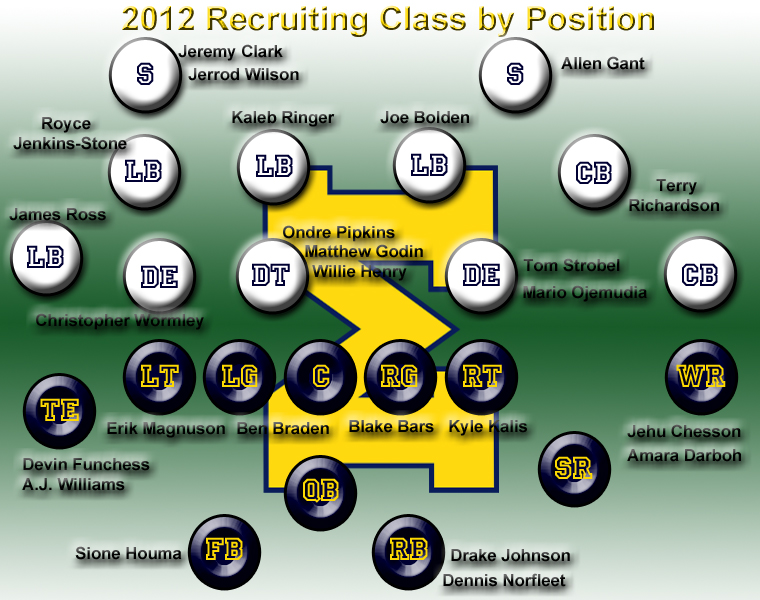 As you can see above, Michigan didn't sign a quarterback in this year's class, but has Shane Morris committed for next year's class. He'll enter as Denard Robinson graduates and battle for the starting spot with Devin Gardner. The four offensive linemen are all listed as tackles but in tomorrow's individual breakdown, we'll discuss where they project on the line. The same can be said for the four defensive backs. Terry Richardson is the only one listed as a cornerback; the other three as safeties.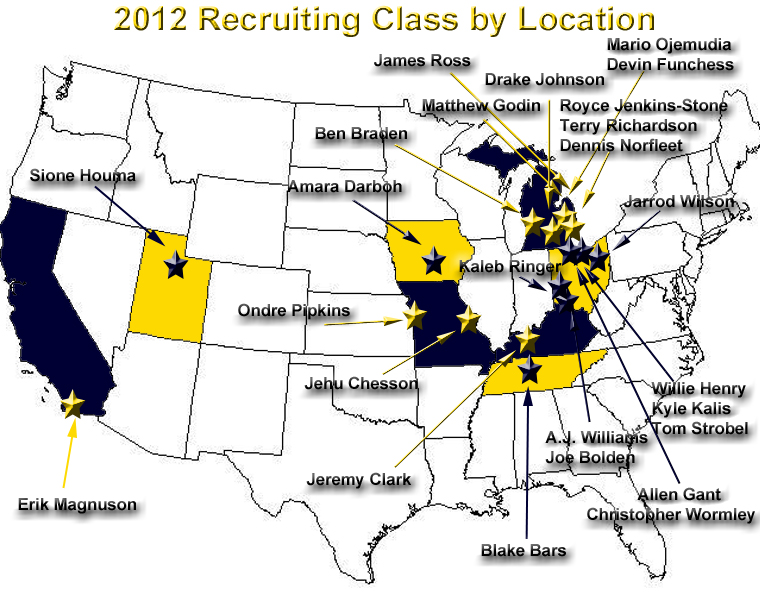 Michigan's class is very Midwest-focused this year, as opposed to the classes we saw under Rich Rodriguez which pulled a bit more from the south, most notably Florida. Hoke didn't get anyone south of Tennessee, and only ventured out west for two – Erik Magnuson from Carlsbad, Calif. and Sione Houma from Salt Lake City, Utah. If Kozan switches his commitment to Michigan, that will add another player from the west, as he hails from Colorado, but we won't bet on that happening. If Diamond commits to Michigan on Friday, he will add yet another player from the Midwest.