---

Michigan has the unique position of having three big rivals. Most teams only have one rival to get up for, but year-in and year-out, Michigan has three. While we, as fans, hate each of these teams, we carry some respect for them. Michigan State and Ohio State carry conference affiliation ties while Notre Dame, well, we all just put up with them. All season long, it's fun to keep track of how each of them doing, but there's only so much time on Saturday to watch games. More often than not, they play at the same time Michigan does so you don't get a chance to do your "advanced scouting." Well, don't fret because we've got you covered. This weekly feature will give you an overview of Notre Dame, Michigan State, and Ohio State's games the previous weekend and a look ahead to the upcoming one.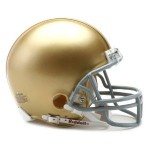 Notre Dame 50 – Navy 10
Record: 1-0
This week: Home vs. Purdue (1-0) – 3:30pm – NBC
Notre Dame versus Navy in Ireland – sounds like a match made in heaven; unless you play for Navy that is. Notre Dame has not had the best of luck against the service academies as of late (at least it seems that way) but they had their way with Navy on Saturday, evidenced by a monumental 50-10 beat down of the Midshipmen. Notre Dame enjoyed a great output from two different running backs as Theo Riddick gained 107 yards and George Atkinson III gained 99. Both found the end zone twice.
The real excitement came when 303-pound defensive end Stephon Tuitt rumbled 77 yards for a touchdown after a fumble recovery. It was the second longest fumble return in Notre Dame history. Senior linebacker Manti Teo (yep, he's still there) added an interception and a fumble recovery, which suprisingly were the firsts of his career. The man racks up tackles like it's no one's business but had yet to lay his hand on a turnover.
Everett Golson got the start as last year's starter, Tommy Rees, was sitting out due to a suspension. He went 12-for-18 for 144 yards, a touchdown, and an interception.
Navy passed for 192 yards while their triple-option ground game gained only 149 yards on 40 carries. On paper it appears as though Notre Dame flat out dominated, but they had their fair share of miscues, missing two extra points – one going wide and the other slipping through the hands of the holder. Also, Golson's pick was a poorly thrown ball. By and large, however, Golson played well and the Irish running game looked strong.
This week, Notre Dame returns to the states and the friendly confines of South Bend to face the Purdue Boilermakers who whipped Eastern Kentucky 48-6 on Saturday. They'll be sure to put up more of a fight than Navy did and could be  surprise contender in the Big Ten Leaders division. This is a game to set your DVR for as it will be on at the same time as Michigan's game.
___________________________________________________________________________________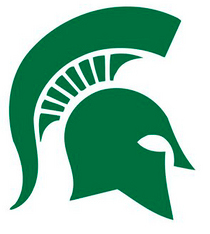 #13 Michigan State 17 – # 24 Boise State 13
Record: 1-0
This week: at Central Michigan (1-0) – 3:30pm – ESPNU
Michigan State and Boise State didn't end up being quite the game many thought it would be. The Broncos had won six straight against BCS-conference teams, but last weekend the perennial giant killer seemed overmatched against a more physical Michigan State team as the Spartans out gained the Broncos 461 yards to 206 (the fewest since Chris Petersen became head coach in 2006).
Spartan back Le'Veon Bell carried the ball an astounding 44 times for 210 yards and two touchdowns and added with six receptions for 55 yards. Bell was clearly the workhouse for MSU this weekend and the Spartans needed every bit of his production. Boise State did manage a couple of good drives but their offense just couldn't punch it in; their lone touchdown came on a 43-yard interception return in the second quarter.
However, despite their prowess in the run game, MSU, much like their rivals in Ann Arbor, couldn't manage to get their passing game going. First year starter Andrew Maxwell threw for 248 yards on 22-of-38 passing, but also managed to toss three picks, all of which came in the first half. It's clear that MSU has some issues at quarterback but they should be okay in the Big Ten, relying heavily on a stout offensive line, Bell carrying the load on the ground, and an imposing defense.
This week, they travel an hour north to face Central Michigan who opened with a 38-27 win over Southeast Missouri State last Thursday. It should give Maxwell a chance to get into a rhythm before the Spartans host Notre Dame in Week 3.
___________________________________________________________________________________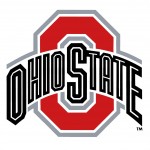 #18 Ohio State 56 – Miami (OH) 10
Record: 1-0
This week: Home vs. Central Florida (1-0) – 12pm – ESPN2
The UM era at Ohio State began the Miami Redhawks and it was the Braxton Miller show. He threw for 207 yards and two touchdowns on 14-of-24 passing and also ran for 161 yards, the biggest of which was a 65-yard touchdown run to start the second half. Miller started out slowly but quickly found his rhythm and managed to settle down as the game progressed. OSU managed only 48 yards of offense in the first quarter, but sparked by an acrobatic touchdown catch by Devin Smith, the Buckeyes went on to rack up 297 yards in the second quarter.
Overall, OSU put up 538 yards to Miami's 312 and forced three turnovers. Miami did put up 313 yards through the air despite being held to negative one yard rushing. A weakness for the Buckeye defense perhaps? Remember, the last time Urban had a great defense, someone by the name of Greg Mattison was with him. Mattison has since wised up and moved on to coach the defense for college football's winningest program.
Of course, after the game everyone wants to hop on the Urban Meyer bandwagon and declare them a dynasty in the making but last I checked they cannot even play for their conference title this year, so let's hold off on the hype machine. This was Miami (OH) after all. I'm talking to you, Lou Holtz.
This week, another cupcake comes to town in the form of Central Florida. The Knights beat Akron 56-14 last Thursday but shouldn't put up much of a fight in the Horseshoe. Turn it on before the Michigan game or while tailgating, but it won't be much of a game.