---

For this week's installment of Friend vs. Foe, we are pleased to have Frank Schwab of the Colorado Springs Gazette's Air Force blog provide his perspective. Remember, this isn't a game prediction. It is an attempt to describe why or how each team can win from each side of the matchup.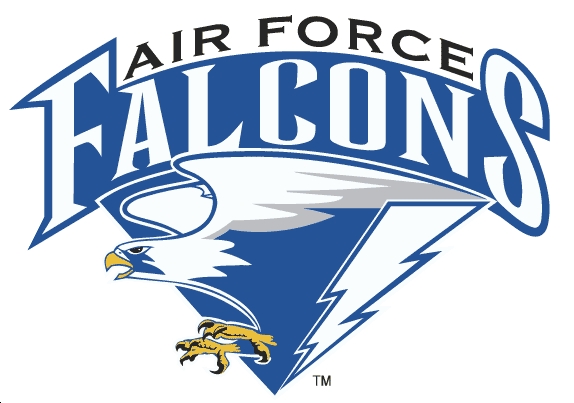 The case for Air Force
by Frank
I don't think Air Force is pulling off this upset on Saturday. But I felt the same way before the Falcons played at Oklahoma in 2010 and at Boise State in 2011, and both times the Falcons were right there in the second half with a shot at the win. They were in those games for the same reason they have a puncher's chance on Saturday: Their scheme on offense drives first-time opponents crazy.
People think of the Falcons as a triple-option team, but they've become a zone-blocking team that uses the triple option as a change of pace. Most of what they do looks more like the Shanahan-era Denver Broncos (Troy Calhoun was an assistant for those teams for a few years) than the DeBerry-era Air Force Falcons. They cut block constantly, which linemen hate. They line up in a million formations and are adept at misdirection.
Because Air Force has smart kids, the coaches feel they can make the gameplan much more complicated than is typical for a college team. Michigan hasn't faced this type of offense before and won't face one like it again, and with its focus wrapped up in Alabama all offseason, I doubt most of the players were really worried too much to learn Air Force's scheme. It's not something that can be mastered between Monday and Friday on game week.
Brady Hoke having experience against Air Force helps, because he understands the multiplicity of what Air Force does and at least has some idea what to do against it, but the players will be surprised early in the game that they aren't shutting down the Air Force players who are noticeably smaller and slower than they are. That's what happened at Oklahoma, which gave up 351 yards rushing (the most in the Bob Stoops era), escaped with a three-point win and said afterwards they wouldn't even bother to watch the game film because it contained nothing that would be constructive for any future game.
Again, I don't think Air Force wins. This is a very inexperienced Falcons team that had just four players who started last year's Military Bowl start again on opening day this season. The defense is probably not yet ready to contain Michigan's offense. And they're simply no match physically for such a good Michigan team. But, first-time opponents have struggled with Air Force before, and that's the Falcons' hope for an upset on Saturday.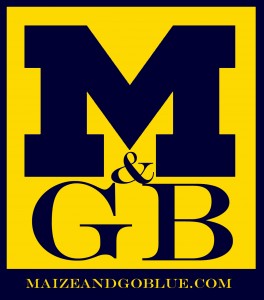 The case for Michigan
by Justin
What a way to open the season with two polar opposites. First, Michigan goes up against a pro-style, smash mouth power running team with an offensive line the same size as the Super Bowl champion New York Giants. Now this week, virtually the exact opposite type of running game comes to town – one that runs a zone blocking spread triple-option scheme.
Air Force ran for 484 yards last week in a 49-21 win over Idaho State despite more newcomers than a freshman orientation. The running game employed by head coach Troy Calhoun, like Fisher DeBerry before him, is such that a traditional power like Michigan never has to prepare for. It would be silly to put too much offseason emphasis on defending Air Force's run game since it's just one game out of 12, yet it's a game that Michigan needs to win.
The saving grace defensively is that Brady Hoke went up against Air Force twice during his tenure at San Diego State and he went 1-1. Michigan's defense is sure to struggle, at least for the first half, but Hoke's experience preparing for the Falcons will keep them from getting run all over.
The key to the game will be getting the offense going. The Air Force defense surrendered 28 points per game last season and Michigan shouldn't have any trouble moving the ball and putting points on the board. They'll likely employ the same game plan that Alabama did – stop the run and make Denard beat them with his arm – but they don't have the talent to do it anywhere near as effectively. Michigan will win by controlling the ball and scoring almost at will.
The return of Fitzgerald Toussaint will instantly improve Michigan's running game and make it much harder for the defense to stack the box or take away Denard's running ability. But the passing game that was just a bit off last weekend will thrive this Saturday. Air Force surrendered 365 passing yards to Idaho State last week. The corners won't be anywhere near as talented as Alabama's and the pass rush won't be as oppressive. Michigan will win the game with ball control and Denard's arm.