---

Michigan has the unique position of having three big rivals. Most teams only have one rival to get up for, but year-in and year-out, Michigan has three. While we, as fans, hate each of these teams, we carry some respect for them. Michigan State and Ohio State carry conference affiliation ties while Notre Dame, well, we all just put up with them. All season long, it's fun to keep track of how each of them doing, but there's only so much time on Saturday to watch games. More often than not, they play at the same time Michigan does so you don't get a chance to do your "advanced scouting." Well, don't fret because we've got you covered. This weekly feature will give you an overview of Notre Dame, Michigan State, and Ohio State's games the previous weekend and a look ahead to the upcoming one.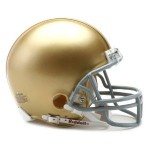 Notre Dame 20 – Purdue 17
Record: 2-0
This week: At #10 Michigan State (2-0) – 8pm – ABC
Unlike last week, Notre Dame did not dominate its opponent this past weekend. In fact, the Irish were almost downed at home against an underrated Purdue squad. It took a near-last second field goal to surpass the Boilers, after being led down the field by backup quarterback Tommy Rees on the last possession.
Everett Golson got the nod as the starter but apparently Brian Kelly said if it came down to it, Tommy Rees would be their "closer." His strategy worked this time, but whether he employs this method going forward is yet to be determined. Rotating quarterbacks has its benefits and its drawbacks, so we'll keep an eye on this as well.
Golson played a great game, going 21-for-31 for 289 yards and a touchdown. The rushing game didn't produce much as they only managed 52 yards for the game.
Down 17-7 heading into the fourth quarter, Purdue managed to tie up the game with just over two minutes remaining before Rees led the game winning drive. Purdue only managed 288 yards of offense and turned the ball over twice but they still look like a legit Big Ten team and not one we should overlook. They could be another "trap" game, as Michigan heads to West Lafayette the week after doing battle in South Bend.
Something of note, perhaps, is that Notre Dame has only two turnovers so far this season, compared to the ten they had after two games last season.
This week:
Michigan State and Notre Dame square off in East Lansing this weekend in what could be a really good game. MSU's stout defense will try to give Notre Dame all they can handle, and the Spartan rushing attack will try to take some pressure off a less than stellar Andrew Maxwell. The two-headed QB "monster" of Everett Golson and Tommy Rees look to lead the Irish to victory in hostile territory, perhaps employing another "closer" QB strategy for another game winning drive late in the fourth quarter.
On paper, these teams' offenses are evenly matched. Michigan State enjoys a slight edge in the rushing category but both teams average over 170 yards. On defense, however, Michigan State is the superior team and could have a field day against the Irish offensive line that was pushed around by Purdue last week. Notre Dame will need to have a perfect game up front, on both sides of the ball, if they want to leave East Lansing 3-0.
Everett Golson will most likely get the starting nod again, but Tommy Rees has much more experience and 'poise,' and it wouldn't surprise me if he came in much sooner than the fourth quarter. It is yet to be seen whether Tyler Eifert will be ready after suffering what was being called a mild concussion last week. Eifert's status, and effectiveness, will be a huge part of whether Notre Dame can win this game. I expect Notre Dame to play a balanced game on offense and stack the box on defense and try to force Andrew Maxwell to beat them through the air. If they can force some third and long situations and make Michigan State pass the ball, they stand a good chance of pulling off the upset.
Michigan State will look to run the ball and run it a lot. I'm not sure they will give Le'Veon Bell another 40-plus carry night but he should tote the rock a lot more than he did last week. On defense, the Spartans will no doubt employ multiple looks and try to get after whichever quarterback is out there. After a subpar performance against the Purdue defensive front I'm not so sure Notre Dame can handle this Spartan front seven. If Michigan State controls the line and runs the ball well they will win. And I fully expect them to do so.
Prediction: Michigan State 24 – Notre Dame 14
___________________________________________________________________________________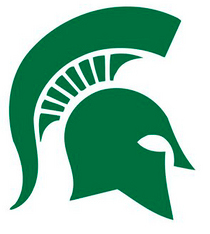 #11 Michigan State 41 – Central Michigan 7
Record: 2-0
This week: Home vs. #20 Notre Dame (2-0) – 8pm – ABC
The Spartans probably marched into Mount Pleasant not expecting much of a fight from the Chippewas, and they were right. MSU won the game convincingly, 41-7, scoring all 41 before Central scored on an interception return late in the game. MSU has yet to give up an offensive touchdown this season. Yes, it is early but it is something to keep an eye on nonetheless. The defense is definitely this team's calling card and it will be interesting to see how they fare as the season progresses and their opponents become more formidable.
Showing that the Spartans are not a one-dimensional team, Andrew Maxwell threw for 275 yards on 20-for-31 with 2 touchdowns and no interceptions. In total, MSU threw for 322 yards total and the rushing game added another 173 yards, led by Le'Veon Bell's 'meager' 70 yards and 2 touchdowns.
Central Michigan couldn't get anything going on offense and finished 17-for-38 passing for 173 yards and two interceptions.
I'm sure we all thought MSU's defense would be dominant coming into the year but they've looked better than many, myself included, expected. The Spartans are clearly one of the favorites, along with Michigan, to contend for the Legends Division this year and look to be every bit as good on defense as they were last year. Thankfully, we get to play them in the friendly confines of the Big House.
This week:
See above
___________________________________________________________________________________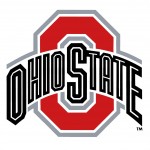 #14 Ohio State 31 – Central Florida 16
Record: 2-0
This week: Home vs. California (1-1) – 12pm – ABC
Ohio State battled Central Florida on Saturday afternoon, and up until the second half it looked like UCF might pull off the upset. However, OSU scored right before the half to go up 17-10 and scored two more touchdowns in a matter of minutes during the third, the second of which was set up by an interception from Etienne Sabino. Once again, it was the Braxton Miller show as he ran for 141 yards and three touchdowns on 27 carries, while adding 155 yards, one touchdown, and one interception on 18-of-24 passing.
On defense, OSU gave up 249 yards and two touchdowns on 25-of-41 passing. They also intercepted UCF three times which made up for their one pick thrown and two lost fumbles. OSU is beginning to look rather one-dimensional as Miller is the only guy who can ever get things going, at least so far. As we know all too well, it is tough when your team relies to heavily on its quarterback to do everything for you. But they better turn it around quick or Urban Meyer might find himself needing more "family time" as he did at Florida when things got tough.
This week:
California travels to Columbus this weekend, and unless they find a way to get Aaron Rodgers and Desean Jackson back in Bears' uniforms, I don't think they'll be leaving home with the win. After losing to Nevada in Week 1, Cal beat Southern Utah (FCS) 50-31 last week to even their record at 1-1. The Bears gave up almost 300 yards and four touchdowns through the air to the Thunderbirds, and 230 and 220 passing and rushing, respectively, to Nevada in their opener. Neither of these results bodes well for them against the Buckeyes. When a team gives up those kind of stats to an FCS team, and not even a good FCS team, it's hard to give them any chance against a perennial Big Ten powerhouse like Ohio State.
Urban Meyer has vowed to not run Braxton Miller so much, but who knows if he will keep his word. Regardless, this game should once again be the Braxton Miller show. However, it will probably be his arm on display this week and another good game should cement his status amongst the early season Heisman contenders. With the injury bug hitting the Buckeyes' running backs, this will be a good week for them to get other guys touches and some game experience. They only have one more cupcake after Cal before they begin the real season and Meyer knows they cannot rely on one guy, Miller, to carry them all season. As we saw with Denard Robinson two years ago, it is very tough for a running quarterback to make it through an entire Big Ten schedule unscathed.
Prediction: Ohio State 41 – California 10