---

For this week's installment of Friend vs. Foe, we teamed up with Bob McGovern of the Maroon Musket. Bob will provide his evaluation of how or why UMass can win on Saturday. Remember, this isn't a game prediction. It is an attempt to describe why or how each team can win from each side of the matchup.
The best way to write about UMass' chances is to redefine what the word "win" means. In the literal sense, a win would mean that the Minutemen defied all odds, caught inexplicable breaks and pulled off what would be the biggest upset in the history of the Big House (yes, that includes Appalachian State). Under its new, realistic definition, a win would mean not losing by the spread (45.5 points) and scoring more than one touchdown.
In order to get a revised win, the Minutemen need to improve in all three major facets of the game.
The Minutemen come to Ann Arbor running a no-huddle spread attack, which is a far cry from the pro style set from years past. Possessions are quicker, the quarterback plays a larger role and there is little to no emphasis on the running game. The offense has gotten progressively better during the first two weeks, but UMass is incredibly young and has freshmen at quarterback, wide receiver and the offensive line. This will the the first spread that Michigan sees this year, and if UMass head coach Charley Molnar pulls a trick play or two (See: flea-flicker against Indiana), the Minutemen may put some points on the board. Other than that, UMass fans will hope that Michigan-transfer Mike Cox continues to improve at running back – particularly with getting open in the flats – in order to take some of the pressure off redshirt freshman Mike Wegzyn who has shown signs of maturity.
On defense, UMass has been adequate and awful. If the Minutemen plan to keep Michigan under 50, they will need to play their best game yet. Against Indiana, Tre Roberson had a field day on the ground and often found himself staring at vast swaths of open field. Denard Robinson is a far better athlete and will make the Minutemen pay if they afford him the same space. UMass will hope for a better push up front and more consistent play from Perry McIntyre and its linebacking corps. In the secondary, safety Darren Thellen is doing his best to keep the game in front of him, but inexperience at corner has reared its head time and time again this season.
In an odd twist of circumstances, the Minutemen have a punter battle going on. Incumbent Jeff Strait has essentially lost his job to JUCO transfer Colter Johnson, who had a decent game against Indiana. The punting shouldn't be an issue, but if UMass gets close enough for a field goal, things could get ugly. Freshman Blake Lucas missed an extra point and a field goal against the Hoosiers, and kickoff specialist Brendon Levengood wasn't much better last year. One of these guys has to separate himself as the team's kicker or else everything inside the opposing team's 40 will become four-down territory.
Michigan will win this game and should do so in convincing fashion. Realistic UMass fans would consider a three-touchdown loss to be a major victory for a team still searching for its identity. In order for this newly defined win to come to fruition, UMass will have to play its best game and hope that the laundry list of starting freshmen don't get rattled by the pure enormity of the Big House.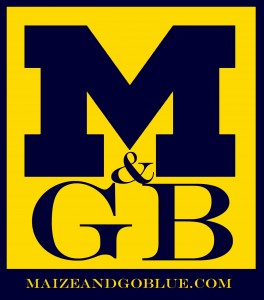 The case for Michigan
by Justin
The last two weeks have been a challenge for Michigan defensively. First, going up against the nation's best offensive line and a powerful pro-style attack. Then, facing the nation's top rushing offense, a no-huddle triple option attack. This week, the defense gets some breathing room against what has been the nation's worst offense through the first two games.
If anyone is expecting this to be a repeat of the meeting between these two teams from two years ago, think again. UMass is in its first year under new head coach Charley Molnar, who is transforming the offense to an up-tempo spread attack. But right now, he lacks the horses to compete.
In Week 1, the Minutemen put up just 59 yards of total offense against a surprisingly decent UConn defense. But it also gave up 37 points to the Huskies who managed just seven last week against N.C. State. In Week 2, the UMass offense fared slightly better, gaining 264 yards at six points, but it was against an Indiana defense that allowed Indiana State to rack up 387 yards and 21 points in Week 1. UMass allowed the Hoosiers to score 45 points.
In short, Michigan should thrive on both sides of the ball on Saturday, and there's nothing schematically that will decide this. After two tough tests, the defense will get a chance to play Michigan defense and right the ship before heading to South Bend and beginning the conference slate. The offense, which was virtually shut down and vanilla against Alabama, and utilized Denard Robinson's feet 20 times against Air Force, gets one last tuneup before the real test begins.
Look for more of the same from Denard, both on the ground and through the air this week, but expect the game plan to focus on getting Fitzgerald Toussaint back at the level he left off last season. Michigan will keep the offense pretty simple this week, so as to not show more than it has to to Notre Dame, and build a big lead before giving way to Russell Bellomy and the other backups in the second half.
Michigan will win convincingly. The only question is, will the Wolverines cover the 45.5 point spread? Just don't expect Floyd Mayweather to bet on it.