---

Michigan has the unique position of having three big rivals. Most teams only have one rival to get up for, but year-in and year-out, Michigan has three. While we, as fans, hate each of these teams, we carry some respect for them. Michigan State and Ohio State carry conference affiliation ties while Notre Dame, well, we all just put up with them. All season long, it's fun to keep track of how each of them doing, but there's only so much time on Saturday to watch games. More often than not, they play at the same time Michigan does so you don't get a chance to do your "advanced scouting." Well, don't fret because we've got you covered. This weekly feature will give you an overview of Notre Dame, Michigan State, and Ohio State's games the previous weekend and a look ahead to the upcoming one.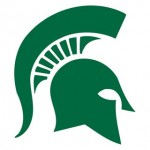 #21 Michigan State 23 – Eastern Michigan 7
Record: 3-1
This Week: Home vs. #14 Ohio State (4-0) – 3:30pm – ABC
The Spartans faced a trap game, sandwiched in between a tough loss to Notre Dame and the impending matchup with Ohio State. But a winless Eastern Michigan squad shouldn't have put up much of a fight, right? Wrong. It was the Spartans that didn't put up much of a fight – at least for three quarters of the game.
Eastern held a 7-3 halftime lead before MSU kicked a pair of field goals to take a 9-7 lead with 1:11 remaining in the third. The fourth quarter was all Spartans as Dion Sims caught a 10-yard touchdown pass from Andrew Maxwell and Le'Veon Bell ran in a 1-yarder with two minutes left to seal the deal.
Bell continued the season-long trend as being the Spartans' only offense. This time he carried the ball 36 times for a career high 253 yards and a touchdown. The fact that it took that kind of performance to beat Eastern Michigan is the main takeaway. Michigan State's defense was stout as usual, holding EMU to just 183 total yards – the fourth straight opponent the Spartans have held under 300 – but that should be expected against a team that ranks near the very bottom nationally in every offensive category.
Maxwell completed 16 of 29 passes for 159 yards, the majority of the yardage coming in the fourth quarter. The touchdown pass to Sims with 7:19 remaining in the game ended a seven quarter streak without a touchdown dating back to the previous week's 20-3 loss to Notre Dame. It was the closest loss the Eagles have had against a ranked team since losing to Ball State by 16 points in 2008.
This Week:
Michigan State hosts Ohio State in a cross-division battle of traditional heavyweights. ESPN's College Game Day will be live from East Lansing in what is sure to be a raucous atmosphere. Last season was a defensive struggle as Michigan State pulled it out 10-7 in Columbus. Ohio State's lone score of the game was a 33-yard touchdown pass with 10 seconds remaining. This year, Ohio State is virtually a one-man show with Braxton Miller and he will have to face MSU's stingy defense.
Prediction: Ohio State 17 –  Michigan State 13
___________________________________________________________________________________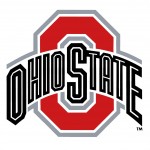 #16 Ohio State 29 – UAB 15
Record: 4-0
This Week: at #20 Michigan State (3-1) – 3:30pm – ABC
For the second straight week, Ohio State struggled against an inferior opponent. Perhaps the Buckeyes were looking ahead to the trip to East Lansing, but the winless Blazers shouldn't have been anywhere close to the Bucks.
UAB got on the board first, returning a blocked punt for a touchdown, but missed the subsequent extra point. A 47-yard field goal early in the second quarter put the Blazers ahead 9-0, but Ohio State answered with an eight-play, 75-yards scoring drive to pull within two. UAB responded with another field goal to take a 12-7 lead, but once again Ohio State came right back, this time with a four-play, 63-yard touchdown drive. On the drive, Miller connected on passes of six, 20, and 25 yards before rushing it in from 12 yards out to put the Buckeyes ahead for good. After a UAB fumble, Ohio State scored in three plays to put the game away just before the half.
UAB opened the second half by recovering an onside kick, but failed to do anything with it and neither team did anything the rest of the third quarter. On UAB's first possession of the fourth, the Blazers kicked another field goal to pull within 21-15 and forced an Ohio State punt to get the ball back with a chance to take the lead. But a 47-yard field goal was missed and OSU marched down the field for the game-clinching touchdown.
UAB outgained the Buckeyes 403 to 347 and held the ball for over 33 minutes, but just like last week against Cal, Ohio State found a way to win. Miller went 12-for-20 for 143 yards and carried the ball 11 times for 64 yards and two touchdowns. Perhaps most importantly for the Buckeyes, running back Jordan Hall, who returned from injury, rushed for 105 yards, averaging 6.2 yards per carry. If he can do so against Michigan State's defense this week, folks should take notice.
This Week:
Ohio State travels to Michigan State in the battle of underperforming rivals. Both feature one-man-show offenses, but Ohio State's is arguably better because it's less one-dimensional. Michigan State has the better defense and it will be interesting to see if the Spartans are able to bottle up Miller like they did to Denard Robinson last season. Regardless, a low scoring game should be expected and an Ohio State win would help Michigan in the conference.
Prediction: Ohio State 17 – Michigan State 13
___________________________________________________________________________________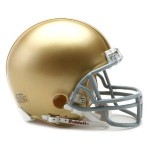 #11 Notre Dame 13 – #18 Michigan 6
Record: 4-0
This Week: Bye
We don't need to relive what happened last Saturday, but we can talk about what happened right before the game and was revealed earlier this week. Dave Brandon revealed that Notre Dame has opted to discontinue the series effective following the 2014 game. I, for one, love the yearly battle with the Irish and wish it would continue every year. Regardless of how good each team is, it serves an early season measuring stick before conference play begins and it gives us fans a game to get excited about early on. But now it appears it will be put on hold for at least six seasons. The contract was set to take a three-year break after 2017, but ND athletic director Jack Swarbrick served Brandon the divorce papers three years early.
It leaves Michigan scrambling for an opponent for 2015, 16, and 17 at a time when most schools have at least the 2015 schedules in place. MGoBlog put together a nice breakdown of potential opponents to fill those slots. Oregon is intriguing, although Michigan just played, and got beat by, the Ducks a few years ago. Auburn or Georgia would be fun since they're SEC schools, and a Oklahoma State home and home would be fun to watch as well. None of the other possibilites do much for me. I would love to see matchups with Florida State, Clemson, LSU, or Tennessee, but as Brian points out, they're pretty much full at this point.
To hell with Notre Dame.