---
Fresh off the bye week, we are proud to feature Travis from the Purdue SB Nation blog Hammer and Rails. He will provide his perspective on how or why Purdue can beat Michigan on Saturday. Remember, this isn't an actual game prediction. It's just an attempt to describe how or why each team can win from each side of the matchup.
Purdue is a team that I am still trying to figure out. It is one that is averaging 45 points per game but hasn't really played that well offensively. The numbers are a little skewed because we have three defensive scores and we've played three pretty lousy defenses. We still have scored the most points of anyone against Notre Dame and had we not been dumb enough to bench a hot Robert Marve for three series against the Irish it probably would have been more.
For now, at least, the quarterback situation is settled. Caleb TerBush is starting and Rob Henry is playing a few wildcat snaps per game. Marve was in street clothes on the sideline last week. He has said he will try to come back and play this season, but no one really trusts his left knee. It is a shame too, because he was playing at a high level and it looked like he was finally living up to his hype.
Defensively I am not too concerned about giving up 41 points last week. Seven came from a blocked punt returned for a touchdown and six more as the result of a questionable penalty call that erased a fourth down stop. Marshall's offense is also really, really good. They got the bulk of their points after we were already up by four scores and we were sitting back to avoid the big play.
I am most interested to see how our defensive line does against Denard Robinson. Ricardo Allen and Josh Johnson each had pick sixes last week and Allen already has one against Robinson. I am confident in the secondary's ability against the pass. We have a league leading eight interceptions as a team and Michigan leads the league in thrown INTs.
Kawann Short also has the ability to get after Robinson all day like Ryan Kerrigan did two years ago. Ultimately, it comes down to the Michigan offense. If nearly unstoppable Denard shows up you can beat anyone. If Notre Dame Denard shows up Purdue should win easily.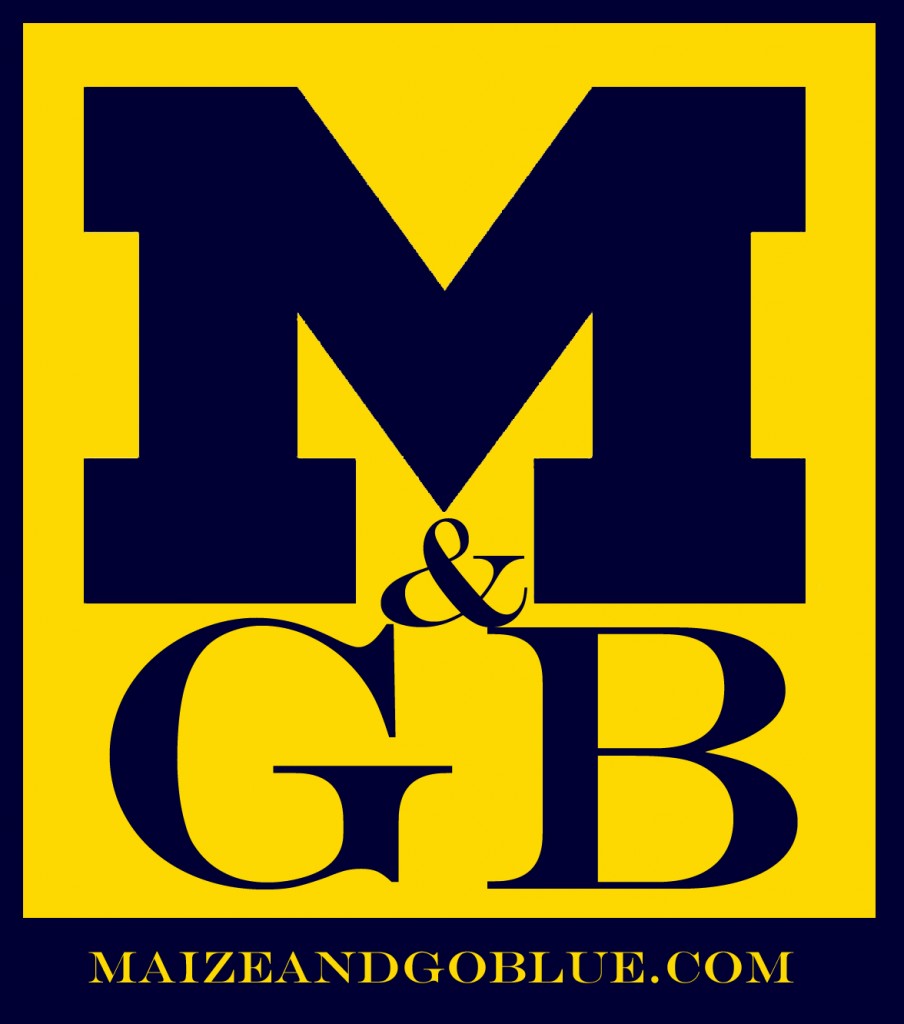 The case for Michigan
by Justin
Purdue has looked impressive in the early going this season, hanging tough with Notre Dame and blowing out its three cupcakes. As mentioned in Monday's First Look, the Boilermakers have a top-40 offense that has been pretty balanced (32nd nationally in rushing and 43rd in passing) and high-scoring (42.5 points per game).
Two weeks ago, I questioned whether Notre Dame's early season hype was simply a result of beating a Michigan State squad that was rated much higher than it should have been. I still think that's the case despite Michigan losing to the Irish. In a similar vein, it's hard to tell how good Purdue actually is. The Boilers blew out Eastern Kentucky, Eastern Michigan, and Marshall, but those are some of the worst defensive teams in college football. But against Notre Dame, Purdue held its own, at least on the scoreboard.
Quarterback Caleb TerBush has been steady and running backs Akeem Shavers and Akeem Hunt have averaged 5.4 yards per carry for what is currently the Big Ten's fourth best rushing offense. Yesterday, Purdue head coach Danny Hope announced that quarterback Robert Marve and running back Ralph Bolden may return from injuries for the Michigan game, which will only enhance the Boilers' offensive firepower. Michigan's defense did well to stop Notre Dame, but Purdue's offense is more balanced, so the Boilers should be able to score some points.
Where Michigan is going to win the game is on the offensive side of the ball. The game plan must get back to what Denard Robinson does best, and that's a short passing game and using his legs. Purdue's defensive front is good – 25th nationally with 11 sacks – and its secondary has been giving up chunks of yardage – 81st nationally in pass defense. Offensive coordinator Al Borges can't sit Denard in the pocket and rely on him to make reads against a pass rush like he did against the Irish.
To beat Purdue, Denard's going to have to throw the ball, but it needs to be more controlled. Notre Dame passed for 324 yards on Purdue and Michigan can certainly do the same. I think the key to this one is exactly like I said it would be for last week: a dink-and-dunk passing game early on with a long ball here and there to soften the defense before Michigan turns to the run game. If the game plan that was actually put into place last week is rehashed on Saturday, we'll be in for disappointment. But after last week's performance, I think even Borges has realized it's time to just get to doing what we all know Denard can do and stop forcing him to be something he's not.