---

Michigan has the unique position of having three big rivals. Most teams only have one rival to get up for, but year-in and year-out, Michigan has three. While we, as fans, hate each of these teams, we carry some respect for them. Michigan State and Ohio State carry conference affiliation ties while Notre Dame, well, we all just put up with them. All season long, it's fun to keep track of how each of them is doing, but there's only so much time on Saturday to watch games. More often than not, they play at the same time Michigan does so you don't get a chance to do your "advanced scouting." Well, don't fret because we've got you covered. This weekly feature will give you an overview of Notre Dame, Michigan State, and Ohio State's games the previous weekend and a look ahead to the upcoming one.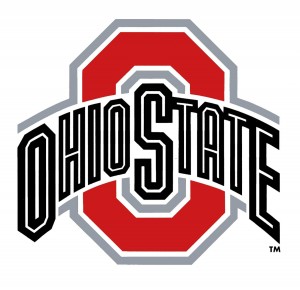 Two bitter rivals did battle last Saturday as Ohio State invaded East Lansing to take on the Spartans. I don't like either team at all, but I dislike the Spartans less despite their inclination for dirty play. However, due to the conference divisions, it was in Michigan's best interest that Ohio State win and so I reluctantly rooted for the Buckeyes. But ONLY for the sake of our beloved Wolverines.
Ohio State came out on top, 17-16, in a classic Big Ten battle. It was once again the Braxton Miller show for the Buckeyes as he accounted for 315 yards of total offense and one touchdown. He also accounted for several turnovers but none fortunately for him, none affected the outcome of the game. Miller was injured twice and had to leave the game but he returned both times.
Ohio State kept the MSU run game in check, holding Le'Veon Bell (who, per ESPN, was hit within two yards of the line of scrimmage on 15 of his 17 carries) and the rest of the Spartan attack to 34 total yards – a paltry 1.5 yards per carry. Despite the extremely poor play of the Spartan run game (or was it the exceptional play of OSU's defense?) Andrew Maxwell played fairly well. He threw for almost 300 yards, adding one touchdown and no picks, though he was 22-for-42 for a less than stellar passing percentage of 53 percent.
MSU looked as though it would pull off the upset when Keith Mumphrey took a short pass from Andrew Maxwell and evaded/carried several Buckeyes on his way to the endzone and a 13-10 lead late in the third quarter. But in the end, only down 1 point, MSU failed to convert a third down on its last possession after having forced OSU into a three-and-out with over five minutes remaining. The Spartans never got the ball back and OSU ran out the clock.
Thus far, MSU has lost to both Notre Dame and Ohio State, teams they should have beaten. Ohio State has "almost" lost to Cal, UCF, and UAB, and barely eeked out a win over MSU. To me, this says neither of these teams is as good as they thought they would be and both are winnable matchups for Michigan. OSU gives up a ton of yards through the air and is a one-man show. MSU has a stout running game that we've seen can be shut down and an improving passing game that still leaves a lot to be desired.
Playing Ohio State in Columbus will be tough, but after watching these two teams so far this season I can say there is not much that scares me about either team. At least not in a way that would make them an unbeatable opponent. Braxton Miller does scare me, but as he goes so go the Buckeyes and as we know all too well, it is very possible to shut down an athletic quarterback and force a team into bad plays. After Michigan's rough start, though the Alabama game was hardly a shocker, I think they still have a bright future as the season progresses. The Big Ten title is well within grasp and Michigan still controls its destiny.
This Week:
Ohio State does battle with Nebraska at The 'Shoe on Saturday night. It should be a good game as the Huskers are coming off an incredible 30-27 victory over Wisconsin in which they were down by 17 points, twice. The Huskers are running the ball very well, averaging over 305 yards per game and Taylor Martinez doesn't quite look as erratic with his passes as he has the past couple of seasons. But we'll keep an eye on him as Columbus can be a very hostile place to play. Once again, it is in Michigan's best interest for OSU to win, as Nebraska is in the Legends division.
Prediction: Nebraska 27 – Ohio State 23
___________________________________________________________________________________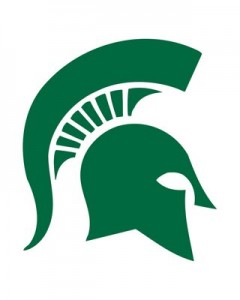 Michigan State travels to the mecca of college football, err basketball, as they take on Indiana in Bloomington. I don't wanna say IU is bad, but the Hoosiers did lose to Ball State 41-39 a couple weeks ago and they're just not a team you worry about in the Big Ten. Remember, this is a team that went winless in the Big Ten conference schedule last year. I expect Michigan State to exorcise some demons after the last two weeks and it probably won't be pretty when the dust has cleared.
Prediction: Michigan State 48 – Indiana 17
___________________________________________________________________________________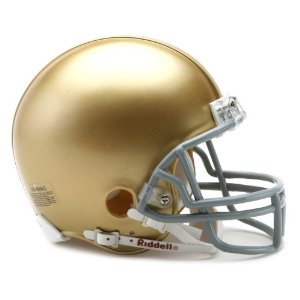 Notre Dame had the week off after barely beating Michigan despite the six gifts it was given. The Irish travel a short distance up I-90 to Soldier Field in one of my favorite cities, Chicago, to do battle with Miami. Now, while this probably won't be an epic Notre Dame versus Miami game, it should be rather exciting nonetheless. Miami is starting to come into its own and is currently 15th in the nation in passing offense, averaging just under 330 yards per game. Pass defense has been a weak spot of the Irish defense, but with some good push from their front seven they could make it a long night for Stephen Morris and the 'Canes.
Prediction: Notre Dame 23 – Miami 21