---

Michigan has the unique position of having three big rivals. Most teams only have one rival to get up for, but year-in and year-out, Michigan has three. While we, as fans, hate each of these teams, we carry some respect for them. Michigan State and Ohio State carry conference affiliation ties while Notre Dame, well, we all just put up with them. All season long, it's fun to keep track of how each of them is doing, but there's only so much time on Saturday to watch games. More often than not, they play at the same time Michigan does so you don't get a chance to do your "advanced scouting." Well, don't fret because we've got you covered. This weekly feature will give you an overview of Notre Dame, Michigan State, and Ohio State's games the previous weekend and a look ahead to the upcoming one.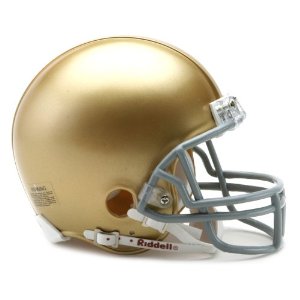 #5 Notre Dame 30 – #8 Oklahoma 13
Record: 8-0
This Week: Home vs. Pittsburgh (4-4, 1-3 Big East) | 3:30pm | NBC
I did not expect Notre Dame to win Saturday night, nor did I expect it to be as wide a margin as it was. Yet, the Irish are now sitting at 8-0 with USC the only remaining opponent of note. The score might lead one to think the game wasn't very close but up until the latter half of the fourth quarter it was anyone's game.
The game was back and forth for the first three plus quarters before Notre Dame pulled ahead with 17 unanswered. The Irish dominated on the ground, taking advantage of Oklahoma's weak rush defense to the tune of 215 yards. No single player went over 100 yards but Riddick, Wood and Golson all found the end zone. Landry Jones was 35-for-51 for 356 yards, exposing the Irish secondary, but he failed to put the ball in the end zone and was picked off by Manti Te'o late in the game.
Oklahoma tied the game at 13 with just over nine minutes remaining in the game on a Blake Bell run, and it looked like this one was going to go down to the wire. The Irish, however, had other ideas as Everett Golson capped off a 73-yard drive with a touchdown run. Manti Te'o sealed the Irish victory as he picked off a Landry Jones pass with 4:27 remaining. Notre Dame added a field goal and the Sooners turned the ball over on downs on their own 20, leading to another Irish touchdown.
The Irish defense stifled Oklahoma on 3rd downs (5-of-14) and have yet to allow more than 17 points in any one game. I think it's safe to say the Irish are making their way back to national relevance, but I will hold off any praise until I see a BCS bowl appearance in back to back seasons of at least 10 wins.
This Week:
The Irish head back home to take on an average Pitt team. I expect to see more of the same solid Irish defense we have seen thus far as Notre Dame continues its quest towards the BCS title game.
Prediction: Notre Dame 27 – Pitt 12
___________________________________________________________________________________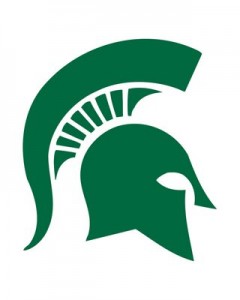 Michigan State 16 – Wisconsin 13 OT
Record: 5-4 (2-3 Big Ten)
This Week: Home vs. #20 Nebraska (6-2, 3-1 Big Ten) | 3:30pm | ABC
Wisconsin, barring a complete collapse and some miracles, is heading to Indianapolis for the Big Ten title game. They experienced a little hiccup Saturday as Michigan State stunned them in overtime, giving the Badgers their first home loss since 2009, snapping a streak of 21 straight.
It was a typical Big Ten battle as the Spartans bottled up Montee Ball and held the Badgers to 190 yards of total offense. Michigan State was nothing special on offense as their normally stout rushing attack was held to 61 total yards. Neither team looked good in this one but MSU managed to get the game into overtime and won on an Andrew Maxwell touchdown pass.
It was a bit surprising to see Montee Ball held to such a low total but the Spartans have proven to be solid against the run. William Gholston and Max Burrough combined for eight tackles for loss as they again led the Michigan State defense.
This Week:
Sparty heads back home to take on a Nebraska team fresh off its upset win over Michigan. I was not that impressed with Nebraska last week, despite their win, and I wouldn't be surprised to see MSU frustrate Taylor Martinez into some bad decisions and come away with the win, which would be great for Michigan. But we shall see what happens.
Prediction: Michigan State 24 – Nebraska 21
___________________________________________________________________________________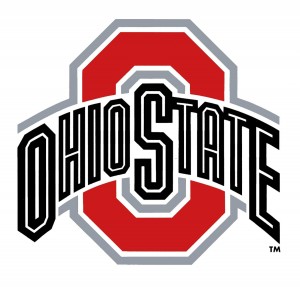 Ohio State 35 – Penn State 23
Record: 9-0 (5-0 Big Ten)
This Week: Home vs. Illinois (2-6, 0-4 Big Ten) | 3:30pm | ESPN
Braxton Miller exploded – surprise surprise – for three touchdowns as Ohio State ran away with the game against Penn State. His passing left something to be desired as he was only 7-for-19, but his legs got the job done again with 25 carries for 134 yards and two touchdowns.
The outcome was never in doubt after half as OSU rattled off 21 points in the third, kicked off by a pick six from Ryan Shazier. Penn State attempted to come back but couldn't close the gap. Once again, Ohio State gave up a ton of yards through the air as Matt McGloin went 27-for-45 for 327 yards, two touchdowns, and a pick.
The Buckeyes used their ground game to pound Penn State into submission, racking up 234 yards and three touchdowns.
This Week:
OSU looks primed to win its next two games against Illinois (on Saturday) and at Wisconsin, setting up a great game against Michigan. Michigan will be fighting for a shot at the Big Ten title game and OSU will be playing its last game of the season. Michigan's defense has been stout against the run and pass but its offense has been incredibly one-dimensional. We'll touch more on that as the game approaches, but needless to say it should be a great game. Illinois won't put up much of a fight, and OSU should win easily.
Prediction: Ohio State 42 – Illinois 17