---

Michigan has the unique position of having three big rivals. Most teams only have one rival to get up for, but year-in and year-out, Michigan has three. While we, as fans, hate each of these teams, we carry some respect for them. Michigan State and Ohio State carry conference affiliation ties while Notre Dame, well, we all just put up with them. All season long, it's fun to keep track of how each of them is doing, but there's only so much time on Saturday to watch games. More often than not, they play at the same time Michigan does so you don't get a chance to do your "advanced scouting." Well, don't fret because we've got you covered. This weekly feature will give you an overview of Notre Dame, Michigan State, and Ohio State's games the previous weekend and a look ahead to the upcoming one.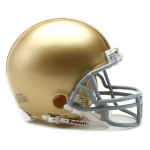 #4 Notre Dame 21 – Boston College 6
Record: 10-0
This Week: Home vs Wake Forest (5-5, 3-5 ACC) | 3:30pm | NBC
Boston College has traditionally been a thorn in the side of the Fighting Irish but not this year as Notre Dame trounced them 21-6.
Notre Dame is 10-0 for the first time since 1993. The year widely regarded as the last time the Irish have been relevant on the football scene.
Everett Golson was 16-of-24 through the air for 200 yards and two scores and added another score on the ground. Golson has been improving as the season has progressed and the Irish fans have a lot to look forward to in the future if he stays healthy. Theo Riddick added 104 on the ground and caught a whopping six passes for 67 yards. Manti Te'o's sixth interception of the season sealed the game in the fourth quarter. Prior to this season Te'o had not notched a single turnover, he know has a school record six picks (for linebackers) to go along with one fumble recovery.
This game was never in question as Notre Dame dominated from start to finish. The Irish went on two long drives, a 95-yarder to open the game and an 87-yarder right before the end of the first half. Notre Dame converted their first ten third down attempts and were 11-of-14 overall, an impressive stat against anyone. Somewhat concerning were the two lost fumbles, both inside BC territory, and the eight penalties for 65 yards.
With the upset of Alabama by Texas A&M, Notre Dame moves that much closer in their bid for the BCS National Championship game. They have a lot of ground to make up, either Oregon or Kansas State will need to lose. Anything is possible, but the way Oregon and Kansas State have been playing I'd be surprised if those two teams didn't meet in the BCS title game. Barring a complete collapse in the next two weeks ND will still end up in a major BCS bowl for the first time since 2007. They have yet to win a BCS bowl in their three attempts.
This Week:
The Irish take on the Demon Deacons of Wake Forest in what should be a cake walk against an anemic offense and a less than stellar defense. It will be a good tuneup before the season finale at USC. We'll talk more about the USC match up next week though.
Prediction: Notre Dame 24 – Wake 13
___________________________________________________________________________________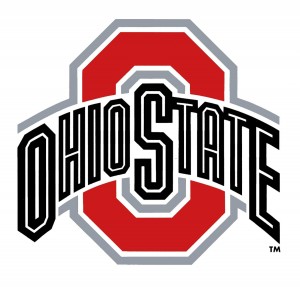 Ohio State (Bye)
Record: 10-0, 6-0 Big Ten
This Week: at Wisconsin (7-3, 4-2 Big Ten) | 3:30pm | ABC
Ohio State was off last week after an impressive 10-0 run to start the season. Urban Meyer is still unbeaten in Columbus and the final two weeks will be the toughest tests yet. The Bucks head to Madison on Saturday to face a Wisconsin squad that has all but wrapped up a spot in the Big Ten Championship game. However, the Badgers could still win a share of the Leaders Division title with a win and an Ohio State loss to Michigan next week. Ohio State would wrap up the title with a win on Saturday. The Buckeyes can win the division title but can't participate in the championship game as part of the NCAA sanctions.
Ohio State is the better team and should win this one, but it is on the road and Michigan is looming, so Meyer will have to keep his crew focused and not looking ahead.
Prediction: Ohio State 37 – Wisconsin 31
___________________________________________________________________________________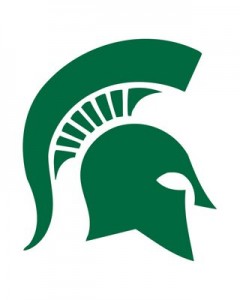 Michigan State (Bye)
Record: 5-5, 2-4 Big Ten
This Week:  Home vs Northwestern (7-3, 3-3 Big Ten) | 12pm | ESPN2
Michigan State was off last week after getting hosed against Nebraska two weeks ago. The Spartans host Northwestern, needing a win in one of the final two games to assure a non-losing season and a bowl bid. Who thought prior to the season starting that we would be saying that? Northwestern is coming off a tough overtime loss to Michigan in a game the Wildcats should have won. Bug that seems to be the theme of the season for Pat Fitzgerald's squad.
Prediction: Northwestern 24 – Michigan State 16