---
The 2013 Big Ten season started just two weeks ago, but we have already learned so much about a number of teams in college basketball's indisputable king of conferences. With as many as eight or nine teams looking to make a push for the Big Dance at the end of the year, it certainly has the makings of a special year. Here is a special Big Ten preview edition looking at the conference championship contenders. These power rankings will be occasionally updated throughout the remainder of the season.
___________________________________________________________________________________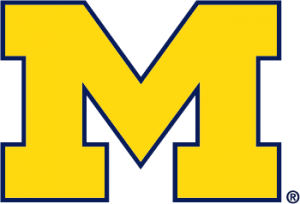 1. Michigan Wolverines: 16-0 (3-0)
Projected Record in Conference Play: 16-2
Best Win: vs. Pittsburgh
Worst Loss: None
Star: Trey Burke, 18.2 ppg, 7.3 apg, 53.3 FG%, 39.2 3p%
X-Factor: Nik Stauskas, 13.5 ppg, 3.2 rpg, 52.3 3p%
Ranking Reasoning: While I am writing this preview post with a Michigan basketball shirt on, it is simply impossible to rank any Big Ten team higher than Michigan so far, and I think they will continue to prove their superiority by taking home their second straight Big Ten title, this time individually. Trey Burke is indisputably the best point guard in the country right now, Mitch McGary and Jordan Morgan have been solid in the post and controlling on the glass, and the team shoots 41.1 percent from behind the arc, where five guys demand significant attention. In three Big Ten games so far (Iowa, Northwestern, Nebraska), Michigan has not been significantly challenged, winning by an average of almost 24 points per game. A huge week looms, however, as Michigan travels to Columbus on Sunday and Minneapolis on Thursday in two games that will say a lot about how the Big Ten will shake out.
___________________________________________________________________________________

2. Indiana Hoosiers: 14-1 (2-0)
Projected Record in Conference Play: 14-4
Best Win: @ Iowa
Worst Loss: vs. Butler
Star: Cody Zeller, 16.5 ppg, 7.9 rpg, 1.3 bpg, 62.7 FG%
X-Factor: Will Sheehey, 12.1 ppg, 4.1 rpg, 39.4 3p%
Ranking Reasoning: Indiana came into the season ranked in just about everyone's top two in the country, and they have hardly disappointed up until now. Yes, they lost to Butler in overtime, but the Bulldogs have a very solid squad that will win its fair share of games this year and probably earn a 4-seed or so in the NCAA Tournament. Like Michigan, Indiana is incredibly scary because of their dynamite offense that boasts five double digit scorers and a handful of secondary players that can step up on any given night as well. Zeller is still one of the best big men in the country, Victor Oladipo is using his athleticism to help him shoot 67.2 percent from the floor (including a ridiculous 47.8 percent from downtown), and Christian Watford is a matchup nightmare for opposing fours. Taking a quick glance at their stats is not advised for anyone who is not an Indiana fan, as the Hoosiers average the most points in the country (87), are the sixth best shooting team in the land (51.1 percent), and have four players that shoot better than 45 percent from three-point land on at least 20 attempts, including Jordan Hulls at 52 percent and Remy Abell at 60 percent. The only way to beat IU right now is to outscore them, and that is no easy task. The Hoosiers welcome a solid Minnesota team to Bloomington today in what will be a high-powered matchup.
___________________________________________________________________________________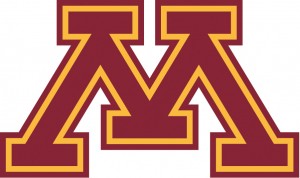 3. Minnesota Golden Gophers: 15-1 (3-0)
Projected Finish in Conference Play: 13-5
Best Win: @ #12 Illinois
Worst Loss: vs. #5 Duke
Star: Trevor Mbakwe, 9.3 ppg, 7.9 rpg, 1.4 bpg, 58.6 FG%
X-Factor: Austin Hollins, 10.8 ppg, 3.4 rpg, 2.8 apg, 2.1 spg, 38 3p%, 81.1 FT%
Ranking Reasoning: Tubby Smith has disappointed a little bit in his tenure in Minneapolis, but after a solid run in the NIT last season he was given a questionable contract extension. This year's edition of the Golden Gophers has made that move look brilliant so far. Trevor Mbakwe is a terror down low coming off a season-ending injury last season and slowly but surely working his way back into the 30 minutes per game range (he is averaging just over 20 right now). Mbakwe and senior 6'7″ forward Rodney Williams play as if they both have invisible springs attached to the soles of their shoes, and put that athleticism to good use in combining to average nearly 14 boards per game. The one area that holds Minnesota back slightly is their distance shooting – Andre Hollins is the only Gopher shooting better than 40 percent behind the arc and only two or three others are worth challenging from deep. Tubby's inside play has been great thus far, though, and should keep them in the discussion for a Big Ten championship until the last couple games.
___________________________________________________________________________________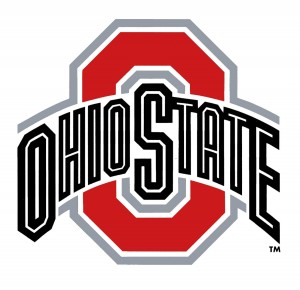 4. Ohio State: 12-3 (2-1)
Projected Record in Conference Play: 12-6
Best Win: @ Purdue
Worst Loss: @ #11 Illinois
Star: Deshaun Thomas, 20.3 ppg, 6.8 rpg, 40.4 3p%
X-Factor: LaQuinton Ross, 8.7 ppg, 3.5 rpg, 77.1 FT%
Ranking Reasoning: The Buckeyes entered the season looking to win at least a share of a fourth straight Big Ten title, but their opening game against Marquette perhaps proved to be an omen so far after it was cancelled because of a wet court (I'll never understand playing real games outside). Thad Matta's team has largely beaten the teams they were supposed to beat and has lost to those they were supposed to lose to, but that is precisely the problem. If a team is to live up to lofty preseason billings, it must turn heads at some point. Losses to Duke, Illinois, and Kansas are explainable, but wins over the likes of Winthrop, Purdue, Washington, and a handful of no-names are not turning any heads. Thomas has been outstanding for the Scarlet and Gray, pouring in points from all over the floor, but he has yet to find a Robin to take some pressure off. Lenzelle Smith, Jr. is the only other Buckeye to average double digits in the scoring column (with only 10.7 per night), and his inconsistent shooting has plagued the team thus far, though his 43.5 percent mark from deep leads the team. Junior point guard and leader Aaron Craft continues to play lock-down D, but he has really struggled to put the ball in the hoop. Matta needs to find someone to provide a legitimate scoring threat if they are going to come close to keeping their streak alive.
___________________________________________________________________________________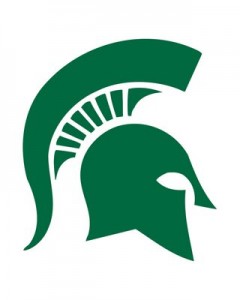 5. Michigan State: 13-3 (2-1)
Projected Record in Conference Play: 12-6
Best Win: vs. #7 Kansas
Worst Loss: vs. #23 Connecticut
Star: Keith Appling, 14.2 ppg, 4.4 apg, 3.4 rpg, 1.7 spg
X-Factor: Derrick Nix, 8.9 ppg, 7.3 rpg, 50.5 FG%
Ranking Reasoning: Tom Izzo's squads are notoriously slow-starting, and this season has been no exception after an opening game loss to Connecticut followed by a loss at Miami in the Big Ten/ACC Challenge a few weeks later. The Spartans did manage to beat Kansas, who has really come on lately, in their second game and have shown some good signs since then. Turnovers and shooting have hampered Michigan State though, and they appear to be problems that Izzo is going to have a hard time solving. Appling, Branden Dawson, and freshman Denzel Valentine have all turned the ball over nearly two and a half times per game and five others cough it up at least once a night to combine for 15 per game. Sophomore Travis Trice has shot well from deep (44.7 percent), but freshman Gary Harris is the only other Spartan who makes more than 35 percent of his downtown looks. Depth has also been a bit of an issue thus far, and Brandan Kearney's surprising departure has not helped in that department. Michigan State's defense will keep them in a lot of games, but Izzo needs to find a way to cut down on the turnovers and squeeze out some points to make a run in March.
___________________________________________________________________________________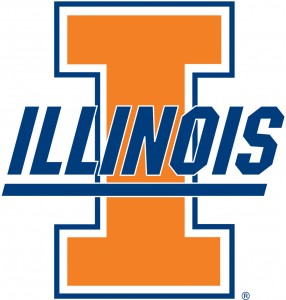 6. Illinois: 14-3 (1-2)
Projected Record in Conference Play: 9-9
Best Win: @ #10 Gonzaga
Worst Loss: @ Purdue
Star: Brandon Paul, 18.6 ppg, 5.1 rpg, 3.3 apg, 1.4 spg, 36.5 3p%
X-Factor: Tyler Griffey, 8.2 ppg, 3.2 rpg, 40.0 3p%
Ranking Reasoning: Illinois was easily the biggest mystery to me entering the 2012-13 season, and the mystery has not died yet. John Groce left Ohio after leading his 2011-12 edition of the Bobcats to a first (or second depending on how you look at it) round upset of Michigan in the NCAA Tournament to replace Bruce Weber as head man in Champaign. The Fighting Illini have responded to Groce's fiery leadership with some huge wins over Butler, Ohio State, and at Gonzaga but have also taken two big losses at Purdue and at home against Minnesota. Brandon Paul is still the high-volume shooter he has always been, but he's making threes at a respectable 36.5 percent clip and is always the man to keep an eye on. Senior sidekick D.J. Richardson is another guard capable of putting the ball in the hoop, but he is really struggling this year, making just 30.9 percent of his threes and 34.3 percent of his total looks while averaging just over 10 points a game. Sophomore Tracy Abrams is coming into his own this year, scoring 12.2 points per game while dishing out 3.4 assists and grabbing 3.9 rebounds, but his 29.8 percent shooting from deep needs to improve if Illinois is to contend. Griffey has been up and down this year after developing a nice outside shot, but his inconsistency and Illinois's overall lack of a strong post presence will keep them from cracking the upper echelon of the league. There are simply too many "buts" for Groce to win the Big Ten in his first season.