---
With the Open Championship taking place on this weekend, we have teamed up with the maker of one of the most unique products on the golf market today to bring you a special offer. Greg Dibble operates Stanley Mayhem, which specializes in handmade leather golf products, most notably scorecard/yardage book holders.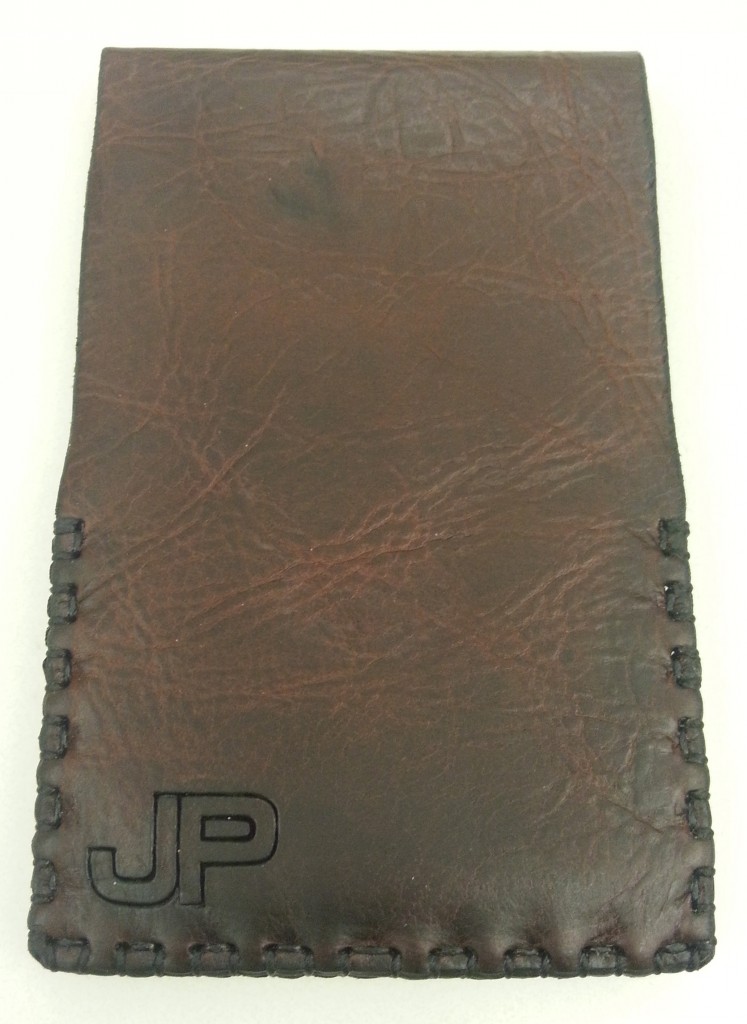 Perhaps it's something you've always wanted, maybe it's something you've never realized you needed, or maybe you've been looking for a great gift for that golf fanatic who has seemingly everything. Regardless, this is a product that every golfer must add to his or her golf routine.
They are handmade by Greg every step of the way with only the most genuine leathers. No synthetic, layered on, or filler material. There are several different styles and colors of leather to choose from.
In Greg's words, "The leather is hand cut, the holes for lacing are hand punched, and all stamping and lacing is done by hand. This means that I focus on the details and the integrity of the workmanship. They are built to provide enduring longevity. They only get better with time and are meant to be that one piece of equipment that lasts and can be handed down."
The fact that they are completely made by hand also means that they are fully customizable. Want to put your name or initials on the cover? He can do that. Want to add some color or a certain stamping that means something to you? He can do that. He will work with you every step of the way, provide proofs, and make sure you get a special and unique product just the way you want it.
These make for great birthday, Christmas, Father's Day, or client gifts or would be perfect as groomsmen gifts if you want something more unique than the usual flask, mug, or money clip.
They are used by several golf pros, caddies and top amateurs from tours around the world, and now comes your chance to get one too.
As a special offer for the readers of Maize and Go Blue, Greg is offering a 10 percent discount through the end of the year. Simply click here or on the Stanley Mayhem logo on the right side of the page and you will be directed to his site where you can take advantage of this special offer.
In addition, we will be giving away a custom Michigan-themed scorecard holder for free. All you have to do is click to 

Share this post on Facebook

or

Twitter

with the tag #Maizeandgoblue

by the end of this weekend and you will be entered to win. So take a minute while you're watching the Open and share for a chance to win.
When the British Open ends, this free scorecard holder promotion ends (but the 10 percent discount remains through the end of the year), so don't miss out!
____________________________________________________________________________________________________________ Here are some photos of my custom holder as it was in action last weekend. It works great at the UofM Golf Course too! I can't promise it will take strokes off your score, but you're sure to be the envy of your playing partners!