---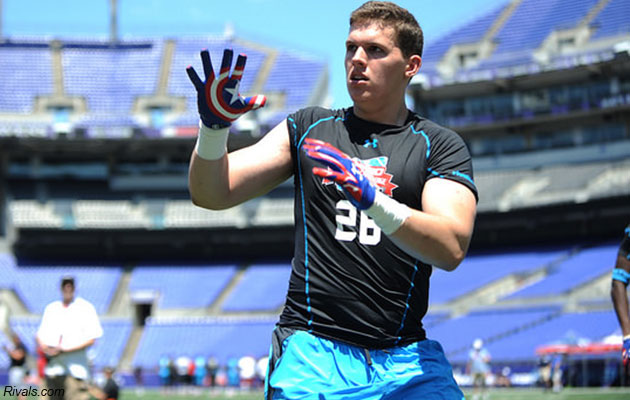 (Rivals.com)
Ed: Please welcome our newest writer, Alex Sibo, to the fold. Alex is currently a senior at UM-Dearborn and has a background in scouting and player evaluation, having learned from some of the best in the business. He will be contributing a weekly recruit profile/evaluation piece that for the time being will be posted every Friday. Visit our Meet the Staff page to read more about Alex. 
Chris Clark – TE | 6'6″, 247 | Avon, Conn. – Avon Old Farms
ESPN: 4-star, #4 TE, 83 grade
Rivals: 4-star, #1 TE
247: 4-star, #2 TE
Scout: 5-star, #1 TE
Other top offers: UCLA, Alabama, Auburn, FSU, Georgia, Ohio State, Miami, South Carolina, USC
One of the top prospects that Michigan's staff and fans have their eyes on is tight end Chris Clark from Avon, Connecticut. The imposing Clark was formerly committed to the North Carolina Tar Heels before decommitting and committing to Michigan, where he once again decommitted and opened up his options once more. Michigan is still considered one of the top schools in the running to win Clark back, but is still currently being wooed by UCLA, Texas, USC, and North Carolina, in addition to receiving offers from many of the top schools in the country. Let's look into what traits Clark presents and how he could make an impact wearing the winged helmet.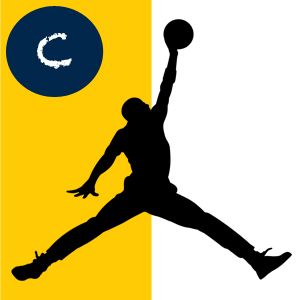 It can be easy to say that players who are big are slow, and players who are small are fast. This is not necessarily the case with Clark, but the drawbacks to having a 6'6", 250-pound frame are clear when watching him play. Clark possesses above average straight line speed for his size and for the tight end position, his agility, burst, and explosion hold him back as an athlete. He is a slow-starter who takes time to build up to his top speed and lacks great initial quickness out of his stance, in addition to the fact that he is slow to change directions and the ability to make sharp lateral cuts. Given that, Clark does possess some wiggle with the ball in his hands, but is much better when asked run through a defender than around him.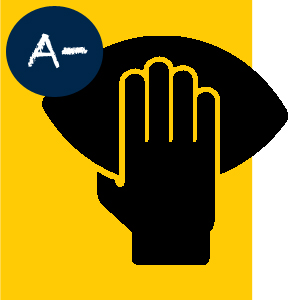 It takes more than just hands to be a successful pass catcher, and Clark is a great example of that, though he does possess the sticky fingers to snag the football. Clark demonstrates excellent body control, whether downfield, in the end zone, flying through the air, or reaching out for a one-hander. One of the more comforting things about the way Clark plays the ball is that he looks the pass in first before looking to turn things up field. Too often, players will concentrate on how they are going to get yards or where the defenders are before they even have possession of the football. While Clark's vertical leap may be nothing to write home about, his frame and length more than overcome that fact to make him a high-end jump ball and end zone receiver.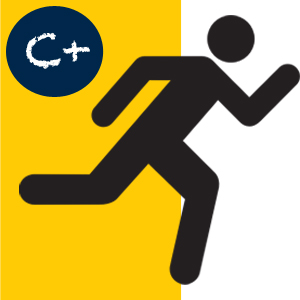 As a senior, Clark played a lot more as a wide receiver than he did as a tight end, at least compared to previous years, eerily similar to the role of Devin Funchess during his last couple years in Ann Arbor. Unlike Funchess, Clark lacks the top flight athleticism to carry over to the college game as a wide receiver, but it did give him a different look and more experience in terms of running routes. The conundrum with Clark is that he runs best in a straight line, but not so well that he can consistently threaten the seam on vertical routes. Nonetheless, he has demonstrated that he can get open in his routes and stretch the middle of the field. Though his initial quickness leaves something to be desired, his frame will likely be enough to avoid getting jammed at the line much in college.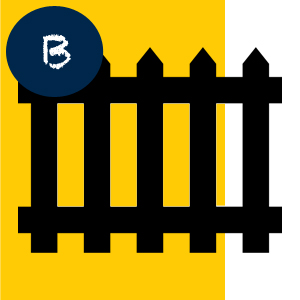 One of things that is apparent about Clark when watching him block is that he was physically superior in every way to his competition at Avon. Clark was as tall as his offensive linemen and taller than anyone else the defense could throw at him, not to mention bigger, stronger, and more physically mature at this stage. While able to control defenders and turn them out of running lanes, there was often a complacency to the manner in which he did so. While Clark would occasionally light up a defender and clear him out of the way, that fire that he will need to go up against defensive ends that are as big or bigger than him did not show up often enough. Clark will also need to work on his pad level, hand placement, and footwork — as most recruits do — in order to transition smoothly into the college blocking game.
Aside from some long-term athletic limitations, Clark has what you look for in a tight end: the ability to cleanly catch the football and to block in the running game. Jim Harbaugh-coached teams at Stanford always produced very good tight ends, and Chris Clark can certainly join those ranks if he is able to be coached and work out his technical flaws as a blocker. Michigan already has depth at the tight end position with Jake Butt, Khalid Hill, A.J. Williams, and Ian Bunting, but Clark would make this position group all the more intriguing for Jay Harbaugh to work with. Overall, Clark has some NFL potential as well, and it's not tough to draw some comparisons to former UCLA and current Detroit Lions red zone threat Joseph Fauria.
MG&B Grade (out of 10)
8.9 (4-star)
Clark is officially visiting Michigan this weekend where he could recommit, but he also has a visit to UCLA set for next weekend. Bruins head coach Jim Mora Jr, who just lost tight end commit Alize Jones to Notre Dame, visited Clark last night and it looks to be a two-team race to land him.