---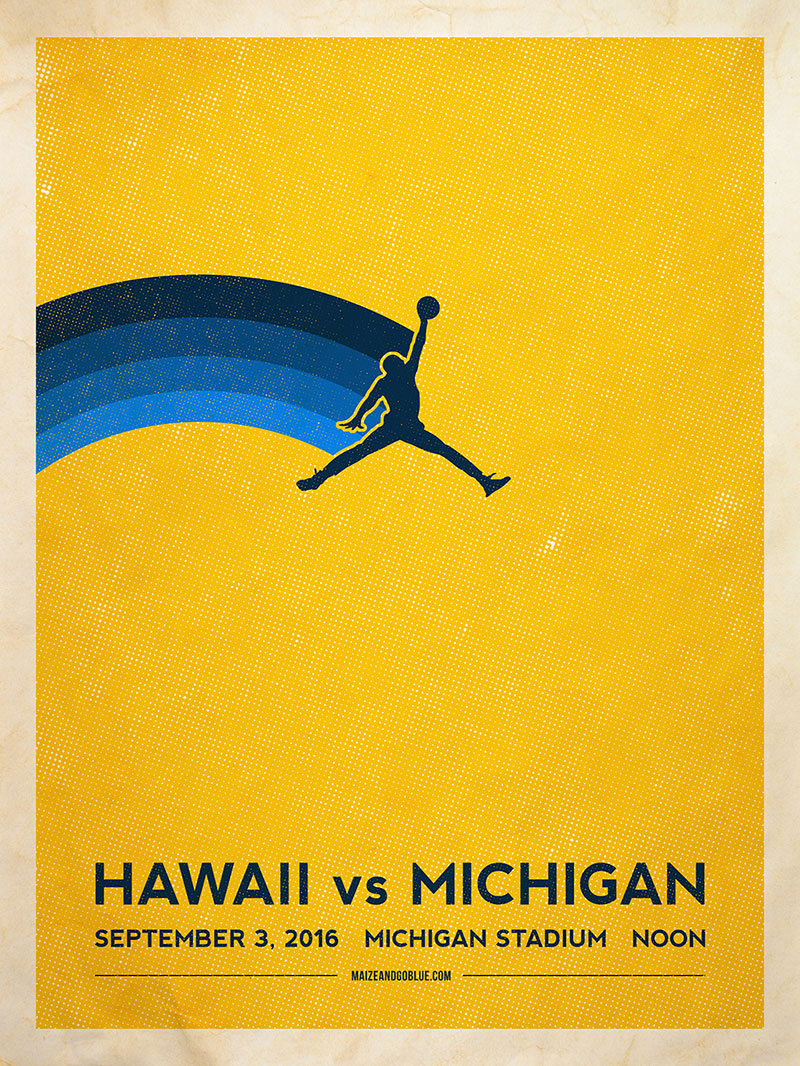 English writer Charles Caleb Colton — or was it Melania Trump? — once said that imitation is the sincerest form of flattery. Although it's an Ohio State blog, Eleven Warriors is a great one…if you're into that sort of thing. One of the things we've long enjoyed from a design standpoint is the fantastic weekly game posters that they have produced the past few seasons. So we thought we would join in on the fun.
Our weekly game posters are designed by Christian Elden, a designer and illustrator who happens to be a Michigan fan. He lives in northwest Ohio where he runs his own design firm. He has illustrated a picture book for Warner Press and has been featured in Focus on the Family's Clubhouse Jr. Magazine. Visit his personal site to view some of his other works.
Our inaugural game poster is minimally designed to highlight the uniqueness of Michigan football becoming the first college football program to don Jordan Brand. After nearly a decade with adidas, which has come to represent an era of losing for many Michigan fans, the return of Nike and more specifically Jordan Brand — as was demonstrated in the early hours of Aug. 1 — is a figurative pot of gold…or maize…or amarillo.
These are designed for you to download, save, and share. If you want to print out as an actual poster you can download the high-res version. It should be good to print up to 18×24. We hope you enjoy.