---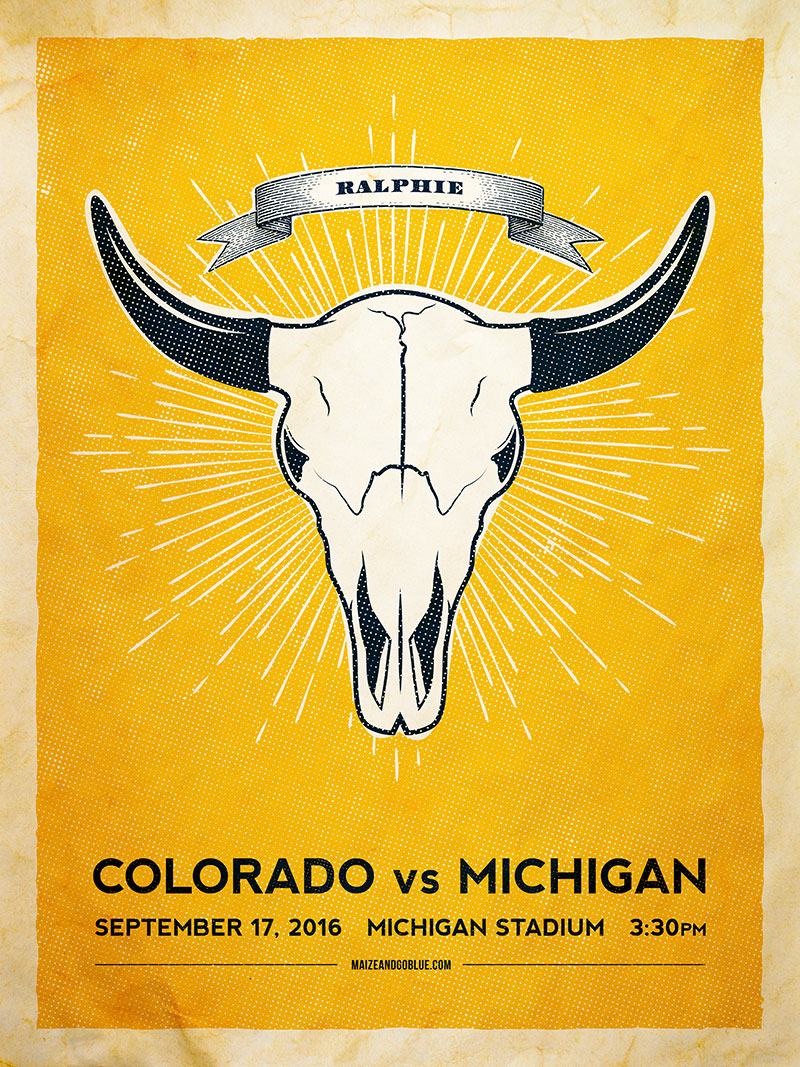 With the way Colorado has been poking the bear all week, Ralphie may be destined for a wall in Schembechler Hall.
Download the high-res version here, good up to 18×24.
Our weekly game posters are designed by Christian Elden, a designer and illustrator who happens to be a Michigan fan. He lives in northwest Ohio where he runs his own design firm. He has illustrated a picture book for Warner Press and has been featured in Focus on the Family's Clubhouse Jr. Magazine. Visit his personal site to view some of his other works.