---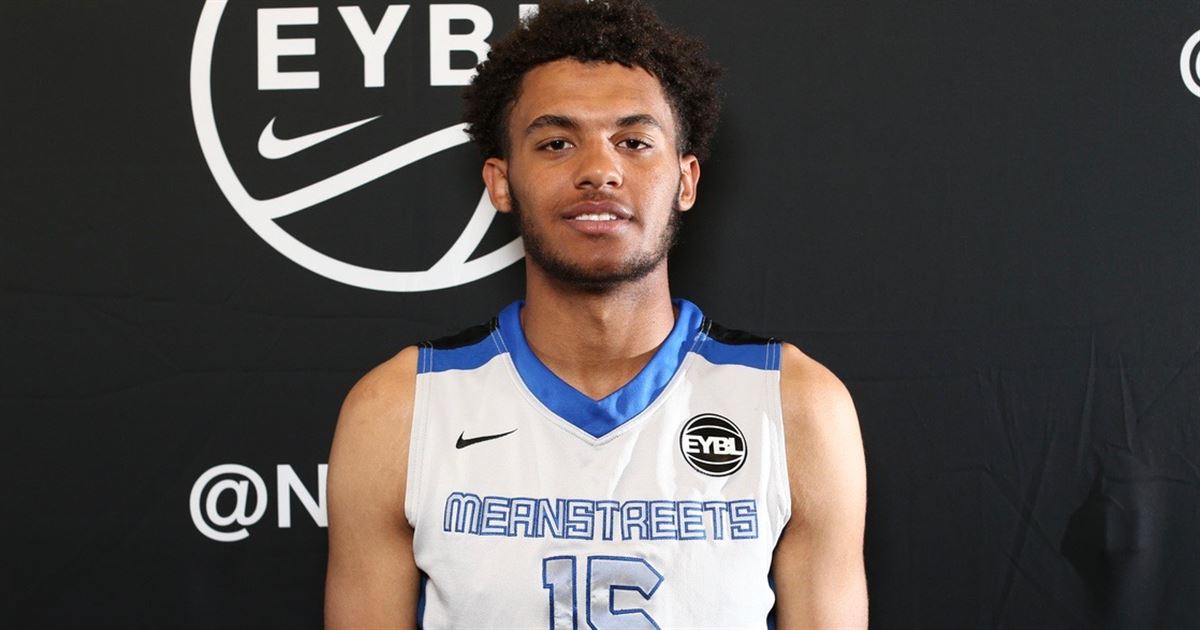 (247 Sports)
On Jan. 6, I took the opportunity to see class of 2017 Michigan basketball commit Isaiah Livers when his Kalamazoo Central Giants faced the Portage Central Mustangs. Livers' squad won 71-36 and the power forward finished with a stat line of 19 points (9-of-18 FG, 0-of-2 3PT, 1-of-3 FT), nine rebounds, two assists, four steals, one block, and one turnover in three quarters of action.
Here is my scouting report.
Isaiah Livers – PF 

|

 

6-8, 205 | Kalamazoo, Mich. (Kalamazoo Central)
ESPN: 4-star, #12 PF

Rivals

: 4-star, N/A

247

: 3-star, #37 PF

Scout

: 3-star, 35 PF
247 Composite: 4-star #30 PF, #129 nationally
Other top offers: Michigan State, Maryland, Xavier, Butler, Creighton, Cal, Notre Dame, VCU
1. Ball handling:
There's little doubt as to where Livers ends up in John Beilein's offense – he's a wing through and through. With his size, however, you might expect Livers to man the post on a high school team like most of the biggest high schoolers do. But that is not the case. Livers' role at Kalamazoo Central is very much an outside-in wing role with the ability to slash to the rim, post up smaller defenders when the opportunity presents itself, and take the deep shot when open.
Perhaps his biggest strength at this stage, however, is his ball-handling. On multiple occasions, Livers collected a defensive rebound or received a quick outlet pass and took it coast-to-coast for a smooth finish. He's very confident handling the ball in the open court and had little trouble with defenders trying to swipe the ball away despite weaving through sometimes three or four guys in one full-court attack.
2. Finishing:
Livers rarely missed when given a clean look within eight feet of the bucket, and used the glass effectively. There were a couple times when he missed awkward floaters only to rebound the misses himself and put it back up and in. The senior also had a monster one-handed alley-oop finish and another rim-rocking dunk when he found himself open underneath. When he has the chance to finish with a no-doubter, he does.
3. Court Vision:
Along with his ball-handling for a sizable wing, Livers impressed with his court vision and passing ability, setting up his teammates for wide open looks time and time again. He only ended up with two assists on the evening, but he could have easily added two or three more if guys were knocking down shots. Livers is certainly unselfish when the score doesn't demand that he takes over, and Beilein will love his ability to find the open man.
My only knock on Livers here is that he seemed to get a bit too flashy with no-look passes that could have turned out to be turnovers, and certainly would more often in college. He needs to just trust his vision and make the clean dish when he sees an opening.
4. Size:
I've touched on this a bit already, but Livers looks to have solid size for a guy who will likely end up in the 3 or 4 wing position in Michigan's offense. He has good length and height, enough leaping ability, and a good frame to put on some weight in Jon Sanderson's strength and conditioning program. Livers is listed around 205 pounds right now. I would expect that his college playing weight ends up around 225-235 pounds, and he should be able to carry that just fine.
5. Hands:
This is often a trait that goes overlooked in basketball, but bad hands can just about spell doom for a college player. Livers has sure hands catching the ball cleaning on the wing and on post-ups and also displayed some very quick hands defensively, snatching four steals in the first quarter by baiting passes and swiping his hands in at the right moment. That trick won't get you many turnovers at the next level, but Livers should still benefit from his good paws in college.
1. Rebounding:
This is not to say that Livers was a bad rebounder – after all, he got nine boards in three quarters of play. But there's plenty of room for improvement, especially for a player of his size. Livers rarely boxed anyone out and his only rebounds came when the ball bounced directly to him or when he rebounded his own misses that careened off the rim in his direction because he had at least a few inches on every Portage Northern player.
More often than not, Livers was ball-watching when a shot went up, and was actually boxed out by his opponents on occasion even on their end of the floor. I would like to see more grit down low from Livers and a desire from him to go after rebounds that are not in his zone.
2. Hustle/Grit:
Livers didn't show a whole lot of hustle or grit in a game that was out of hand pretty early on. The 2017 Michigan signee seemed a bit lackadaisical defensively, while rebounding, and when not involved on the offensive end of the floor. That's certainly not something that Wolverines fans will like to hear, given the current team's seeming lack of effort on defense, and one game is not necessarily indicative of a player's overall body of work, but I would have liked to see Livers pushing a little bit harder.
His athleticism and size made it very easy for him to have success even without giving 100 percent, but it was still notable to see Livers not even make it past half court on a handful of offensive and defensive possessions. To be fair, most of the time that happened was in fast-break situations, but I noted at least twice when Livers was the only man on the floor not past the timeline.
Livers was also not poor defensively and never got blown by, but his footwork and want-to could have been much better than what it was. You would expect a high school player with his size to really dominate on the defensive end and provide a blocking presence down low, but that was not the case.
1. Shooting:
Livers has drawn praise for his shooting ability in the past, and he appears to have a nice, clean stroke, but he missed his only two three-pointers on this night and did almost all of his damage in the paint. I expect that he'll develop into a fine shooter under Beilein, but there was not enough evidence in this game.
Livers is an intriguing prospect with a nice combination of size, ball-handling, and good enough athleticism to be a solid college player. He projects very well as a wing in John Beilein's offense and should be able to develop as a backup for at least a season before getting a shot at a starting spot. I expect that Livers will end up at the 4, where D.J. Wilson will still have two years of eligibility remaining when Livers gets to campus, and Livers should see some spot minutes as a freshman with a relative lack of depth there right now.
Depending on where Charles Matthews ends up and how Ibi Watson progresses, Livers will also get consideration as a three-man when Michigan looks to go big. If Livers continues to develop, he should easily see starting minutes upon the beginning of his junior season in Ann Arbor.