---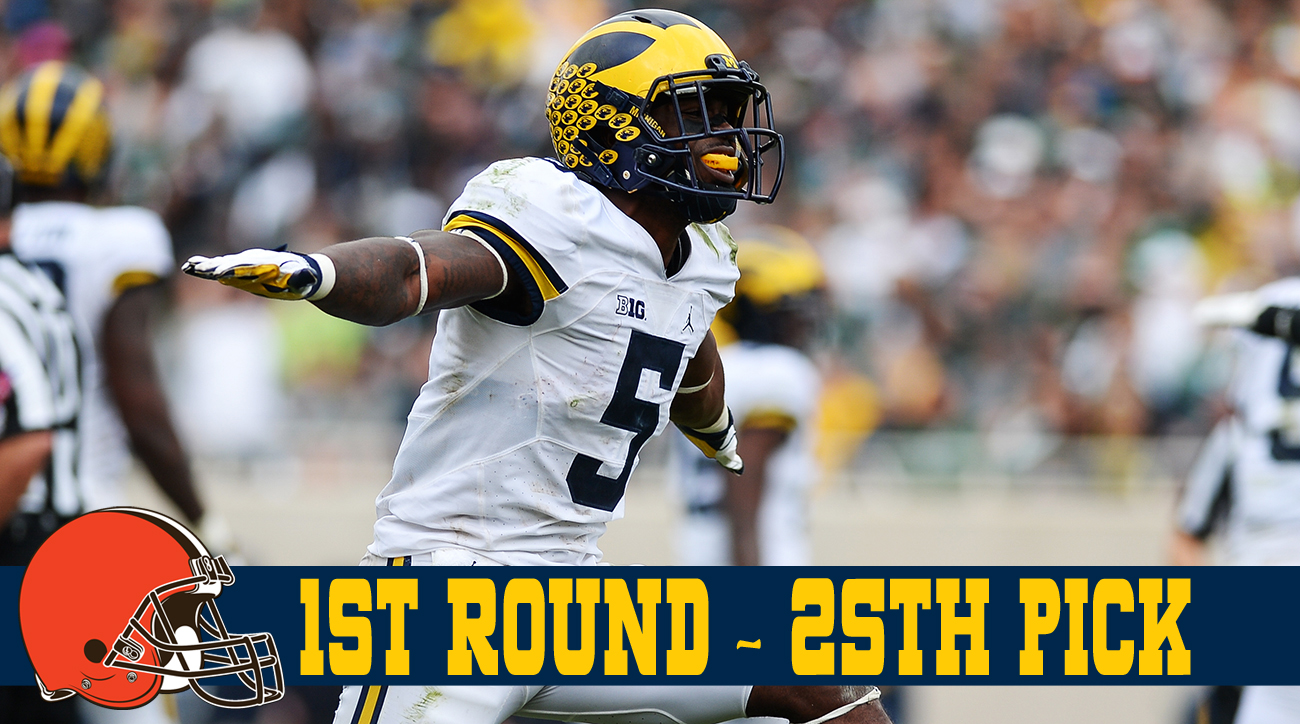 Entering Thursday night's NFL Draft, many wondered if Michigan's do-everything star Jabrill Peppers would fall out of the first round after submitting a diluted sample at the NFL Combine. The Cleveland Browns ended that speculation by drafting the East Orange, N.J. native 25th overall.
Peppers was the Big Ten Nagurski-Woodson Defensive Player of the Year last season, the Butkus-Fitzgerald Linebacker of the Year, the Rodgers-Dwight Return Specialist of the Year, a unanimous All-American, and finished fifth in the Heisman Trophy running. He also won the Paul Hornung award as the nation's most versatile player and the Lott Trophy as college football's defensive impact player, which recognizes character in addition to talent.
Peppers played all over the field for the Wolverines, impacting the game in all three phases. In 2016, he recorded 72 tackles, 16 tackles for loss, four sacks, a forced fumble, and an interception while playing linebacker. On offense, he rushed for 167 yards and three touchdowns, and in the return game he averaged 26 yards per kick return and 14.8 yards per punt return, taking one all the way for a touchdown.
The Browns made a big splash on the draft's first day, taking Texas A&M defensive end Myles Garrett with the first overall pick, snatching Peppers, then trading back into the first round to select Miami tight end David Njoku 29th.
Peppers is a nice piece for defensive coordinator Gregg Williams' blitz-happy defense. Williams is known for his exotic schemes, and having a player like Peppers who can move all over the field can help with that. Browns head coach Hue Jackson has also said that he'll give Peppers a chance to play some offense.
Peppers is Michigan's first first-round pick since Taylor Lewan was selected 11th overall by the Tennessee Titans in 2014. He's the first Michigan player drafted by the Browns since receiver Braylon Edwards was drafted third overall in 2005.