---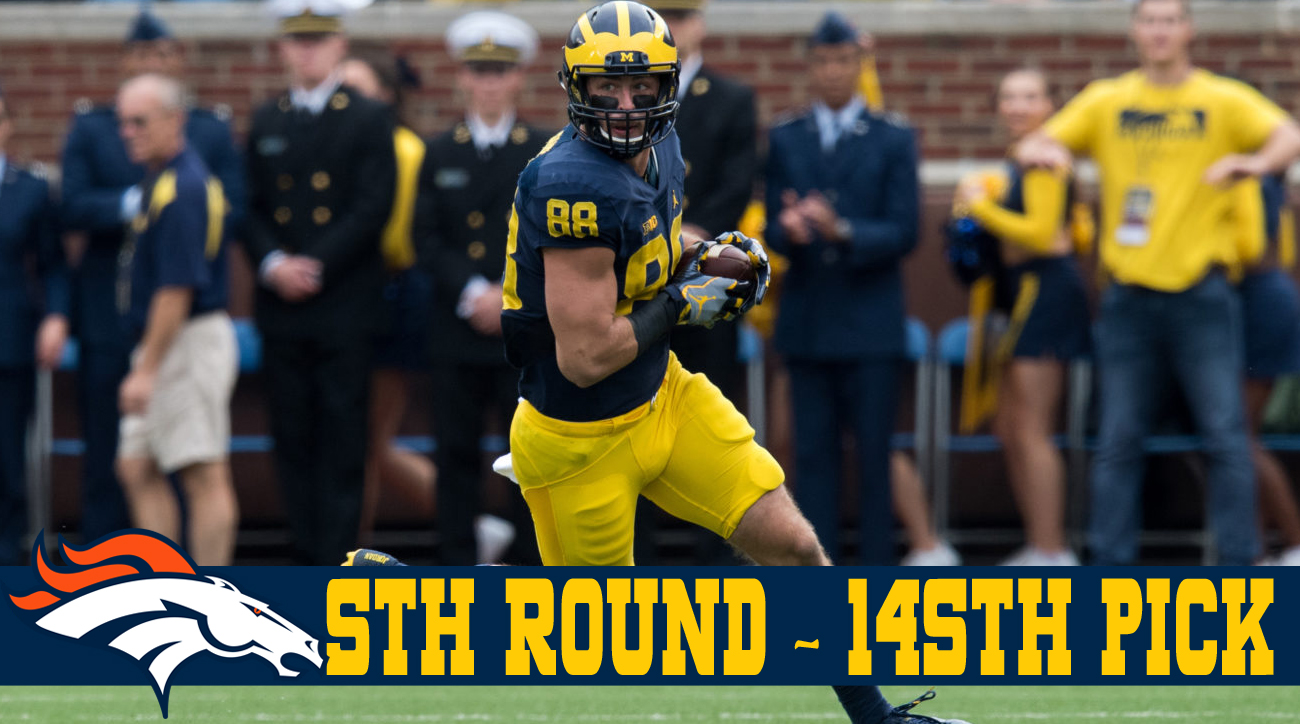 The wait was longer than expected, but Jake Butt was finally drafted with the first pick of the fifth round in the 2017 NFL Draft. The Denver Broncos selected Butt 145th overall on Saturday afternoon.
Butt won the John Mackey Award as the nation's best tight end and was a first-team All-American and All-Big Ten First Team. He won the Big Ten's Kwalick-Clark Tight End of the Year award while ranking second on the team with 46 catches for 546 yards and four touchdowns in 2016.
For his career, Butt set Michigan records with 138 receptions and 1,646 yards, the most by a tight end in program history. He also caught 11 touchdown passes. Butt had his best game of the season against UCF, catching seven passes for 86 yards and two touchdowns.
Butt's tumble down the draft board was due to a pair of knee injuries suffered during his career, most recently a torn ACL in the Orange Bowl at the end of December. Because of that, he won't be full speed in 2017.
In Denver, Butt fills a need at a position that didn't make a lot of production in 2016. Virgil Green lead the Broncos tight ends with 22 receptions for 237 yards and one touchdown. The Broncos drafted Ohio State tight end Jeff Heuerman in the third round two years ago, but he caught just nine passes for 141 yards last season.