---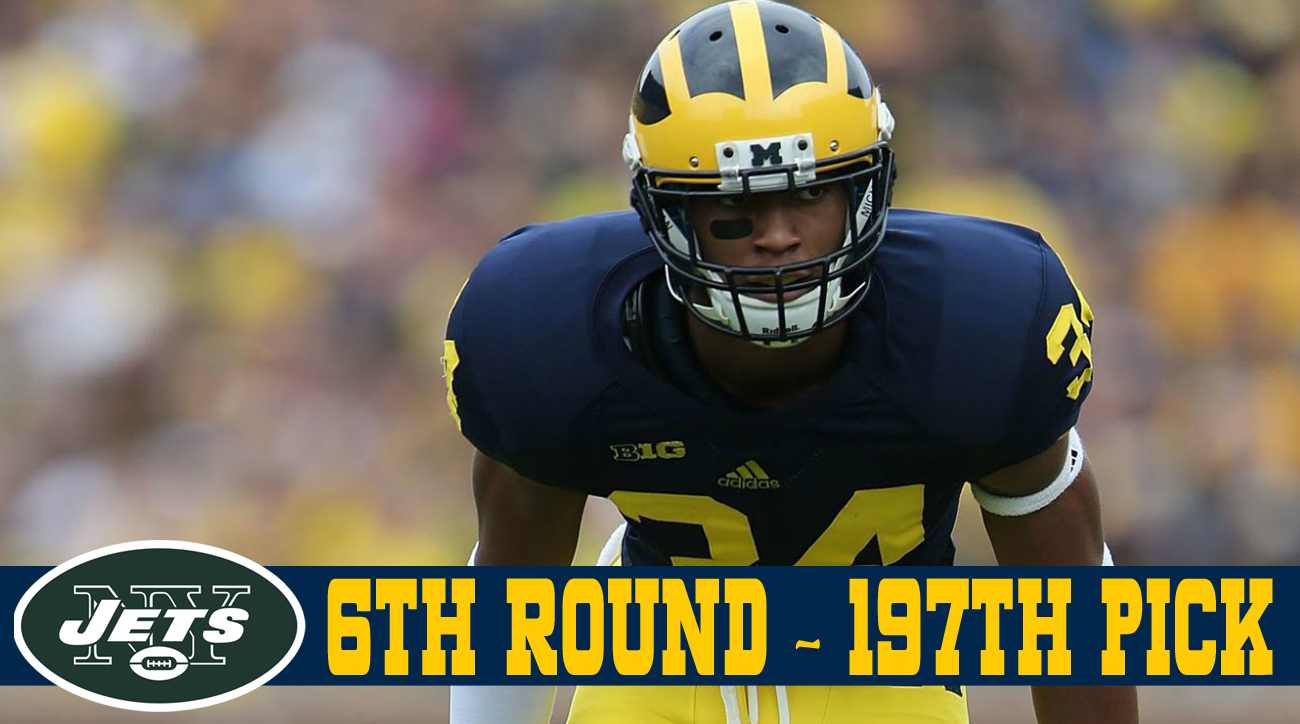 Cornerback Jeremy Clark rounded out Michigan's 2017 NFL Draft as the 11th Wolverine selected. He was drafted by the New York Jets with the 13th pick of the sixth round, 197th overall.
Clark missed most of his senior season after tearing his ACL in Week 4. He had started the first three games of the season, recording 10 tackles and two pass breakups prior to his injury. In 2015, he made seven starts, notching 21 tackles and three interceptions.
As a sixth round draft pick, he'll have work to do to make the Jets roster, but he joins a unit that recorded just eight interceptions in 2016, which was second worst in the league. The Jets were middle of the pack in pass defense and entered the draft with retooling the secondary as a major need. The team signed Morris Claiborne as a free agent but need corners to step up alongside him. Clark will need to fully recover from his injury, but as a big, physical press corner, will have a shot at earning a spot.