---
O

wner/Managing Editor:
Justin Potts

Justin started Maize and Go Blue in the fall of 2009 when he was in between jobs to combine his passion for sports writing with his love of Michigan. He never imagined it would grow as fast as it has.
Currently, Justin manages brand activations at events across the country for a Chicago-based experiential marketing agency. Over the past few years, he has managed Verizon's on-site sponsorship activations of several NFL teams across the league, as well as the PGA Tour's Honda Classic, Arnold Palmer Invitational, and The Players Championship. Work keeps him busy, and thus, Maize and Go Blue is a labor of love, not a full time job.
Prior to the 2012 and 2013 seasons, Justin edited and partially wrote the Michigan football season preview magazine In The Huddle by Lindy's Sports.
When not working or writing about Michigan football, Justin is an avid golfer. He plays to a sub-5 handicap and would play every day if he could, so if you have any connections to big time courses, hook him up. The top courses he has played to date include: Royal County Down, Bethpage State Park (Black), Bay Hill, Torrey Pines (South), Arcadia Bluffs, Harbour Town, Cog Hill (Dubsdread), Whistling Straits, and PGA West. He loves to travel, attend sporting events and live concerts, and read spy novels. He also has a spy novel of his own in the works. He currently lives in the suburbs of Chicago with his wife Carrie and daughters Brooklyn (5), Hadley (3), and Everly (<1).
You can follow him on Twitter @maizeandgoblue.

Basketball Lead:
Sam Sedlecky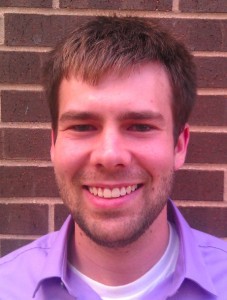 I am a graduate of the greatest school in the world, Michigan (2012). I majored in Communication Studies with the hopes of turning my writing abilities into a profession. While I grew up a Michigan fan in Grand Rapids, I'm not particularly sure what drew me to the school at such a young age. Perhaps it was the football helmets, or maybe it was my parents steering me in the right direction, but I am the first member of my immediate family to attend Michigan.
My mother's sister-in-law's (my aunt's) daughter from a previous relationship (I really don't know what that makes us) also graduated from Michigan in the early 1990s and even dated the punter at the time (Chris Stapleton for you diehards), so maybe that played a role in my becoming a fan. I also just learned recently that she studied psychology in college and used me for some significant research projects – another plausible explanation for me being who I am today. Anyway, you get the picture.
So while my initial interest probably had something to do with football, I have grown up to be a basketball aficionado and paid more attention to college basketball than any other sport (not to say he doesn't follow anything else). I was an assistant coach for a couple years at St. Thomas the Apostle's basketball team and was also the president of the Maize Rage my senior year after being heavily involved for the previous three. I still call Ann Arbor home for now and work in Southfield.
My family, consisting of three older brothers ranging from 24 to 28, a sister of 14 years, and two loving parents, is the most important thing in my earthly life with Michigan basketball and football close runners-up. In my spare time I obviously enjoy watching sports, but also enjoys reading, watching movies, writing about both sports and films, and playing sports. I would be lying if I said I liked exercising but I try my best to do it on a regular basis. You will certainly get to know me better through my writing and I look forward to this opportunity.
You can follow Sam on Twitter @samgoblue

Staff Writer:
Josh DeMille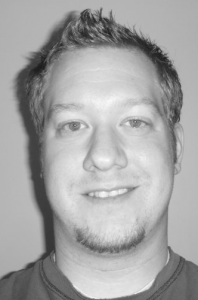 Josh has a diverse background in the business world with a current concentration in fixed income and estate planning. He studied Sports Business at St. John Fisher College in New York, and in 2007 graduated with a Bachelor's in Science.
His early professional experience led him to the Rochester RazorSharks, a minor league basketball team playing in the Premier Basketball League, where he was directly recruited to work in the front office. After two successful seasons with the team, he then made the decision to attend Liberty University's School of Law in Lynchburg, VA, where he put his strong analytical skills to use in the classroom with a primary focus on business law.
After leaving law school Josh decided to take his newly diversified knowledge base and apply it to the financial sector. In 2010 he was asked to become a member of Crown Investment Services, a 25 year old full financial services organization located in Orrville, OH to help them create a new subdivision that specialized in fixed income products, now known as Crown Fixed Benefits & Estate Planning. In May 2012 he helped establish another office for Crown Fixed Benefits & Estate Planning, in South Bend, IN where he currently serves as Vice President.
Originally from Rochester, NY, Josh grew up very active in sports and has been a die hard Michigan fan since birth. His father attended the University of Michigan for both undergrad and dental school. He currently lives in South Bend, IN with his wife Brooke, their two daughters Rileigh, 7, Lilli, 3 and their newborn son JJ.

Staff Writer:
Derick Hutchinson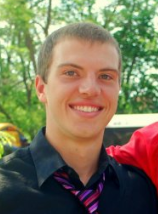 I am a senior studying journalism within the Communication Studies department at the University of Michigan. It was never a question which school I would attend, thanks to the guidance of my parents who taught me about the important things in life: Michigan football and Tigers baseball. My dad got me on the right track from day one, taking me to almost every home football game since I could walk. Nothing could beat a football Saturday at the Big House watching my favorite players like Leon Hall, Braylon Edwards and Mike Hart.
Currently, I am an intern for Local 4 Detroit, writing and helping to manage the website. This is an exciting opportunity for me, as it offers the chance to write about the professional teams that I love: the Tigers, Lions and Pistons. My interest in sports writing also lead to my decision to join the Michigan Daily, one of the best student-run papers in the country. Covering Michigan men's lacrosse during my junior year gave me an idea of what a great sports article looks like.
Since enrolling at Michigan, the basketball team has joined the list of teams close to my heart. Coach Beilein has not only turned around a program that was recovering from difficult times, but also made the diehard fans feel like part of the team. This lead to my involvement in the Maize Rage student organization, which elected me Superfan XIII in April. As Superfan, I am in charge of leading the student section at basketball games and representing my school at away sporting events. It is the highest honor I've ever received, and a dream come true for a lifetime Michigan man.
In my spare time I love to play basketball and watch sports. I coach in a high school baseball league with my dad back home in Bedford, Michigan. Everything I've been able to accomplish is thanks to my mom, who does whatever I need from her. My sister attends Oakland University and is one of my best friends. I look forward to this opportunity to share my experience and knowledge about the sports that mean so much to me. Go Blue!
You can follow Derick on Twitter @TheReal_DHutch

Feature Writer:
Drew Hallett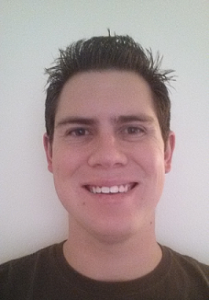 Despite being born and raised in Southern California, Drew decided to leave the warm climate and attend the University of Michigan. He graduated in December of 2011, earning a Bachelor of Business Administration degree from the Stephen M. Ross School of Business and a Bachelor of Arts degree in Communication Studies.
Drew joined Maize and Go Blue in October of 2013, jumping at the opportunity to write about his alma mater and further his pursuit of a career in the sports industry. In October of 2008, he began this pursuit when the University of Michigan's Athletic Media Relations hired him as a student intern. For three-plus years, Drew was a member of the press control staff, writing football and soccer game recaps for MGoBlue.com and computing the official stats for ice hockey contests. He had the opportunity to work in the press box and locker room for "Under the Lights I," "The Big Chill at the Big House," and the 2010 NCAA Frozen Four. Drew's time as an AMR intern was the highlight of his Michigan experience.
Currently, Drew is a student at Loyola Law School, Los Angeles, where he is studying sports and entertainment law. He hopes that his educational background, along with his work experience at the University of Michigan, Fox Sports Net, Big Ten Network, and Twentieth Century Fox, will propel him to a successful career in the sports and entertainment fields.
When Drew is not buried in casebooks or writing about Michigan athletics, he enjoys wakeboarding, wakesurfing, snow skiing, playing basketball, and spending time with his family and friends. His other favorite activities include watching horror films and reality television shows, listening to electronic dance and classic rock music, and eating pumpkin pie topped with mountains of whipped cream. Finally, if there was one thing Drew wished he could bring with him from Ann Arbor to California, it would be Mr. Spots' hot wings and waffle fries.
You can follow Drew on Twitter: @DrewCHallett
*Drew now writes for Maize 'n Brew

Katie is a recent University of Michigan graduate and longtime Wolverine fan. Born in Michigan, she moved to "that state to the south" when she was young and that cemented her status as a die-hard Maize and Blue supporter. She's crazy about old movies and being outside in nature. If she could go anywhere in the world she would go to Norway to see the fjords. Her interests are far and wide, and what she likes most is learning, which is why she has made the decision to go back to school, hopefully to get a MFA.
Feature Writer/Analyst:
Chris
Chris is a former Division 1 quarterback at the Air Force Academy. Upon graduation, Chris served for four years in the U.S. Air Force. He then transitioned into the civilian world as a sales rep for Michelin Tires and now serves his country working for the Federal Government. Chris grew up in southeast Michigan following the Wolverines and is a huge fan of everything Michigan. He currently lives behind enemy lines in Columbus, Ohio, with his wife Erin, and daughter Sawyer. Chris brought a former player's perspective to the site and you can check out his work with the Monday Morning Quarterback feature.
Recruiting Analyst:
Alex Sibo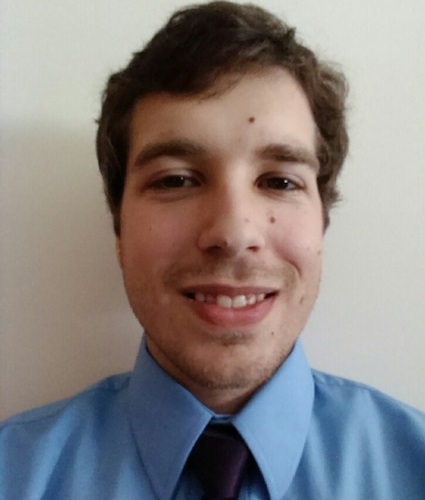 Alex is currently a senior at the University of Michigan-Dearborn, studying English Literature and Women and Gender Studies. A lifelong Michigan fan, Alex's love of football dates back to Michigan's heart-breaking loss to Texas in the 2005 Rose Bowl. Since then, he has taken to watching, studying, and learning as much about the game as possible.
Alex's football background is in scouting and player evaluation, having evaluated NFL Draft prospects and high school recruits since 2009. He has learned his trade from some of the best in the business, including former Chicago Bears Director of College Scouting Greg Gabriel, former Bears General Manager Jerry Angelo, former NFL Head Coach Wade Phillips, ESPN NFL Analyst Louis Riddick, and former NFL Scout Dan Hatman. Alex watches hours of game film every week and is always looking for new opportunities to improve his evaluative knowledge and ability.
When not watching football, Alex is either reading eighteenth-century British novels or writing creatively. After graduation, Alex intends to pursue a PhD in English Literature at either Michigan-Ann Arbor, Notre Dame, New York University, or UC-Irvine.