---
As an independent blog run by a married dude with two kids and a full-time job and a handful of other awesome guys who also offer great contributions to the site as a side gig, we are very blessed to have some great sponsors. With the season just a week away, it's time to recognize and thank those sponsors and encourage you, our loyal readers, to patronize them.

Our main sponsor for four years running now is a great resource for Michigan fans and Ann Arbor residents alike. The latter can put their homes or apartments up for rent during home football weekends and the former can rent them. Ann Arbor residents can take advantage of their prime housing location to make some money throughout the fall. Michigan fans from out of town can upgrade their road trip experience by foregoing the traditional bland hotel in favor of a house with a private yard, large communal space, a full kitchen, and more.
For Michigan's home opener against Oregon State on Sept. 12, there are currently 12 houses available for rent, ranging from $700 for a two-bed, one and a half bath to $5,000 for a four-bed, two and a half bath on a cul-de-sac. There's even a four-bedroom house with a great back deck, just two blocks from the Big House. There are currently 10 homes available during Homecoming weekend — Oct. 10 — for as low as $900 and 18 available for Ohio State weekend. You can even rent for commencement next April.
Are you traveling to State College for Michigan's Nov. 21 matchup with Penn State? Why not rent a house instead of stay in a hotel? There are currently 56 available for as low as $425 for the weekend!

For the second straight year we are proud to partner with a great ticket reseller based in Chicago. We Know Tickets has tickets available to all Michigan games in addition to any other sporting event or concert you can imagine. You can still get season tickets if interested, for as low as $756 or tickets to the home opener against Oregon State for as low as $68 each. Ohio State tickets are currently as low as $163.
Why use We Know Tickets instead of another reseller? First of all, they have offered a special offer to our readers. If you enter 'goblue' upon checkout, you can receive 10 percent off your order. StubHub, for example, has Oregon State tickets starting at $73.99, so you can save quite a bit through We Know Tickets. Secondly, what other ticket reseller donates a portion of their proceeds to a charitable partner? Not only can you buy and sell tickets through We Know Tickets, but you can feel good about doing it as you will be helping support a nonprofit poverty alleviation organization, Shaping Destiny.
We Know Tickets is once again the grand prize sponsor of our weekly Five Spot Challenge and will provide a pair of tickets to next season's home opener against Hawaii.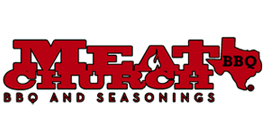 As the first Michigan blog to feature a barbecue series, we felt it was time to add a sponsor to our weekly Tailgate Tuesday post. Enter Meat Church, a killer BBQ joint just south of Dallas, Texas. No, they're not Michigan fans, but we won't hold that against them. They're huge fans of tailgating and they've been kind enough to provide rubs to feature in our recipes every Tuesday. They're also going to sponsor our weekly prizes for the Five Spot Challenge, providing a pair of their most popular rubs to the winner each week.
The guys at Meat Church competed on Season 5 of BBQ Pitmasters on Destination America, and have also catered events for Luke Bryan and the University of Tennessee football coach Butch Jones to name a few. We'll work on getting them hooked up with Harbaugh. They also took Grand Champion honors at last year's Wild West Festival in Springtown, Texas and will compete in the American Royal World Series of BBQ in Kansas City this October.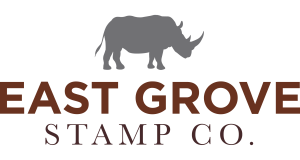 Our final sponsor is the East Grove Stamp Co., a design company based in the Chicago suburbs run by the husband and wife team of Mike and Sydney Musselman. Sydney has designed a great new logo and header for Maize and Go Blue, which we will be rolling out in the next few days.
Guys, share this link with your wives, fiances, girlfriends, mothers, sisters, daughters, and cousins. Seriously, do it. It will earn you brownie points, especially with football season — a.k.a. sit on the couch and watch football all weekend season — about to start. Sydney is a fantastic designer of cards, paper prints, wood prints, book plates, address stamps, postcards, and pretty much anything else you can think of. All can be purchased on her site.
Getting married soon? She can create your invitations. Sending out Christmas cards soon? She has some great designs. Looking for contemporary or personalized decor for your house or a gift? She's got you covered.
Each of these sponsors plays a big part in the success of Maize and Go Blue and we can't thank them enough. Please click on the links, visit their sites, rent a house, buy or sell some tickets, purchase some meat rub for your next cook0ut, and refer your significant other to East Grove. Go Blue!