---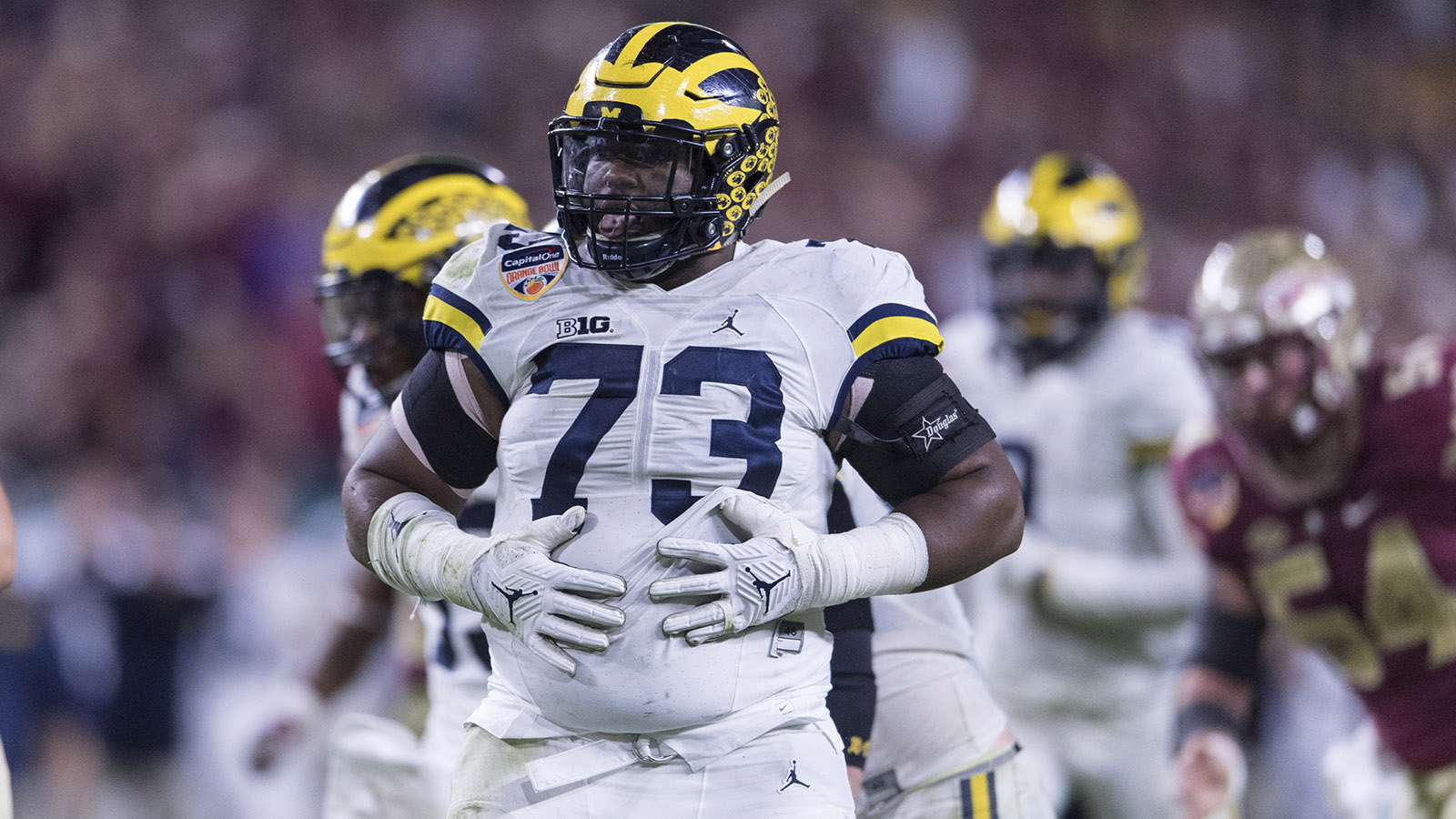 (MGoBlue.com)
Yesterday, Chase Winovich announced a challenge to Michigan fans to raise $15,000 for The ChadTough Foundation — matching his No. 15 uniform — and he will dye his hair orange for the Outback Bowl. After that number was reached in less than 24 hours, one of his fellow defensive linemates is raising the bar substantially.
All-American senior Maurice Hurst posted a tweet on Thursday morning stating that if $73,000 is raised he will also dye his hair orange for the New Year's Day matchup with South Carolina.
If $73,000 is raised I will 100% dye my hair orange! Keep the donations going @chadtough ! #Chadtough https://t.co/4dqf2fdYXs

— Maurice Hurst Jr (@mohurstjr) December 21, 2017
Hurst's hair won't be quite as noticeable underneath his winged helmet as Winovich's long flow, but if it gets an additional $58,000 raised for pediatric cancer research and awareness, it will be well worth it. Perhaps even more importantly, ChadTough will undoubtedly get airtime during ESPN2's broadcast of the game because of it.
Come on people, let's keep those Michigan money canons firing!