---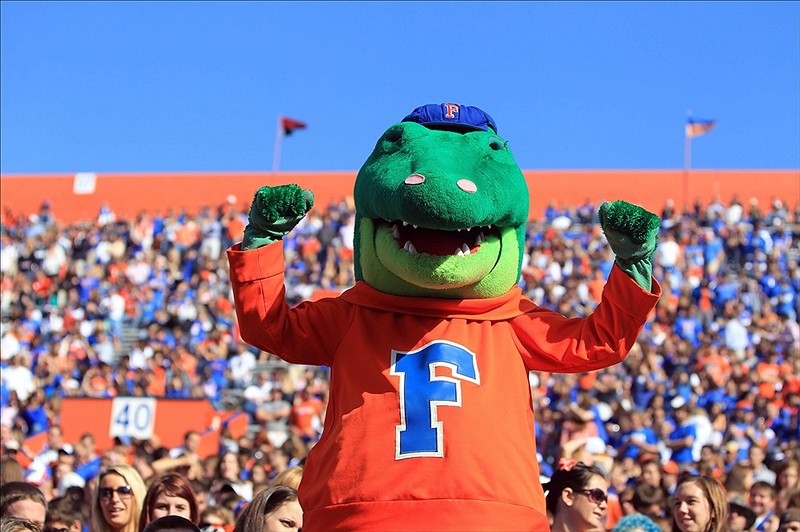 Michigan kicks off its 2017 campaign in just three short days, and unlike last year when the Wolverines hosted an underwhelming Hawaii squad there is plenty of anticipation for this year's opener. Florida enters the season ranked 17th in the AP Poll and 16th in the Coaches Poll while Michigan finds itself slightly higher at 11th and 9th, respectively.
While we haven't had a look at either team yet this season we can take a look at how last year's stats stack up, though it should be taken with a grain of salt since neither team is the same as the one that finished last January.
Florida 2016 team stats & Michigan comparison

Offense

Rank

Offense

Rank

Defense

Rank

Defense

Rank

23.9

107

40.3

11
PPG

16.8

6

14.1
2

1,667

2,768

Rush Yds

1,878

1,550

128.2

113

212.9

33
Rush/Gm

144.5

38

119.2
15

3.7

4.8

Rush Avg

3.8

3.2

2,805

2,756

Pass Yds

1,931

1,853

215.8

79

212.0

85
Pass/Gm

148.5

2

142.5
1

4,472

5,524

Total Off.

3,809

3,403

344.0

116

424.9

58
Total Off./Gm

293.0

5

261.8
1

22.3

39

18.7

110
KR Avg

23.6

110

22.1
91

7.6

72

14.3

8
PR Avg

9.8

96

6.5
47

31:13

38

33:03

15
Avg TOP

28:47

26:57

42%

55

43%

40
3rd Down%

35%

24

21%
1

28-221

68

22-145

40
Sacks-Yds

31-208

40

46-296
4

35

66

TDs

27

22

21-25 (84%)

19-24 (79%)

FG-ATT

10-15 (67%)

10-18 (56%)

30-42 (71%)

126

62-68 (91%)

13
Red Zone

28-39 (72%)

4

20-28 (71%)
3

21-42 (50%)

44-68 (65%)

 RZ TD

18-39 (46%)

14-28 (50%)

-.42

100

.81

11
OFEI/DFEI

.95

6

.89
8

26.0

88

33.8

40
S&P+

13.3

4

7.7
2
Florida went 9-4 overall last year and 6-2 in the Southeastern Conference, finishing the season on a high note with a 30-3 throttling of Iowa in the Outback Bowl. The Gators' best win of the season was a 16-10 victory on the road over 16th-ranked LSU. But when they lost they lost bad, losing by an average of 21.8 points per game. Arkansas beat the Gators 31-10 and Florida State and Alabama beat them by a combined score of 85-29 to close the regular season.
The offense in Jim McElwain's second season in Gainesville was among the nation's worst, ranking 116th nationally in total offense and 107th in scoring. They topped 30 points just four times and 40 points once while being held to 16 or fewer points five times. SB Nation's Bill Connelly describes Florida as "good against bad and bad against good" in 2016 and that seems right. That's also good news for Michigan.
The good news for McElwain is that most of his offense returns from last season. The bad news is that leading receiver Antonio Callaway is among eight players that are suspended for the season opener. The question mark is the quarterback. Will Notre Dame transfer Malik Zaire get the nod? Will McElwain go with redshirt freshman Feleipe Franks? Or will he turn to veteran Luke Del Rio?
Regardless of the quarterback, the running game is where Florida will need to improve. The Gators ranked 113th nationally in rushing last season and were held below 100 yards rushing four times including an astounding zero yards against Alabama and 12 yards against Arkansas. Michigan's rush defense ranked 15th nationally last season and although it lost a lot of starters to the NFL, it returns plenty of talent with starting experience.
Defensively, Florida was nearly on Michigan's level last season, ranking fifth nationally in total defense and sixth in scoring. The Gators held eight of 13 opponents to 10 points or less, but there wasn't really any middle ground. In the four losses, they allowed 38.5 points per game. That's good news for a Michigan offense that ranked 11th nationally in scoring a year ago.
The Gators return five starters, but have to replace nearly the entire secondary, and that secondary was second only to Michigan in pass defense a year ago. With Michigan's young receiving corps that could make for an interesting matchup of young but unproven talent on both sides of the ball.
Florida's rush defense wasn't quite as good in 2016, ranking 38th nationally, and the pass rush was good but not great, recording 31 sacks for a national ranking of 40th. The first string should be good, but depth issues abound, especially when the suspensions come into play.
All told, Florida is returning a solid team that certainly won't be an easy matchup for a Michigan team that has to replace a lot of production this season. Most experts seem to be overvaluing Michigan's losses defensively and calling for a Florida win, but only time will tell.