---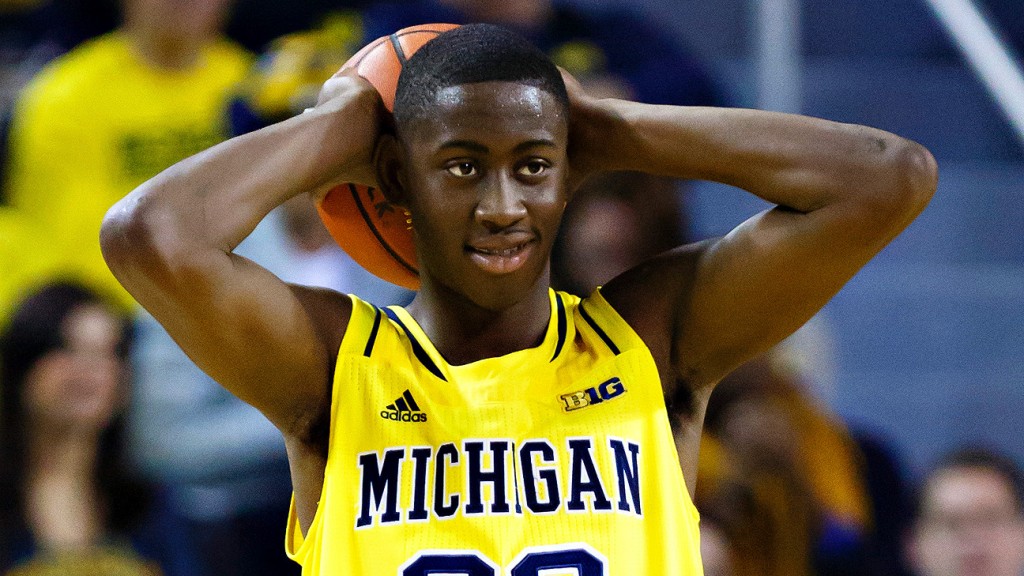 Michigan guard Caris LeVert announced Tuesday that he will forego the NBA Draft and return for his senior season at Michigan. The announcement is a major win for coach John Beilein, who will now retain every major contributor from last season's team, with a decision on potential fifth-year senior Max Bielfeldt pending.
LeVert missed the final 14 games of the season after injuring his foot in a last-second win against Northwestern on Jan. 17. LeVert was averaging 14.9 points, 4.9 rebounds and 3.7 assists before he went down.
"Over the past few months, I have spent a lot of time thinking about my future," LeVert said in a release issued by the school. "My family and I, along with the coaching staff gathered as much information as possible. After considering my options, I am excited to announce I will return for my senior year. Coming back allows me to keep working towards my Michigan degree and take the next steps in my development as a player, teammate and a leader of our program. Michigan is a very special place and the college experience only comes once. The future is bright and I am blessed to be part of it."
LeVert joins point guard Spike Albrecht in the senior class of 2016.
"We love coaching Caris and are excited he has decided to come back for his final season," said U-M Head Coach John Beilein. "His injury last season was unfortunate, but he never wavered in his commitment as a leader, a student or with his rehabilitation. Caris is a special person both on and off the court and we are proud of what he has accomplished. The best is yet to come for a young man like Caris LeVert."
A Preseason All-Big Ten candidate, LeVert was one of just six players nationally to lead his team in all five categories this season and the only one from a Power 5 conference. Prior to the injury, LeVert was considered an early- to mid- first round pick in this summer's NBA Draft, but the injury, coupled with other underclassmen entering the draft, caused him to slip to late first round or early second round in most projections.
LeVert's return next season solidifies a lineup that should be one of the best in the Big Ten. LeVert has started 56 of 88 games in his career and is just 177 points shy of becoming the 49th player in program history to score 1,000 career points.