---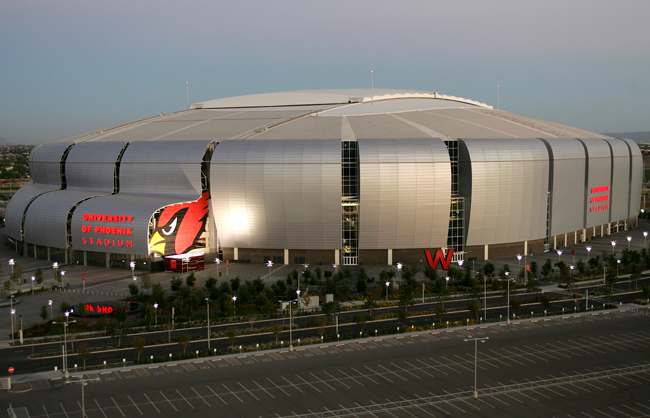 Michigan's College Football Playoff dreams took an enormous hit Saturday night when Michael Geiger's 41-yard field goal split the uprights and cracked the Buckeyes in Columbus. The Wolverines not only lost a chance to control their own destiny in the Big Ten race, they also missed out on perhaps two opportunities to play against undefeated, top-five opponents.
Now everything falls into the hands of a Penn State that doesn't look capable of keeping its star quarterback upright, let alone pulling off a monumental upset. Barring something insane, Michigan will have to settle for a nine or 10-win season, which is pretty incredible, considering the direction the program was trending the last seven years.
But until the final game clock hits zero, we'll keep pursuing those slim championship hopes.
"I really, really need you"
In honor of Sanka Coffie from Cool Runnings, these teams completely hold Michigan's fate in their hands. These are the teams that Michigan absolutely needs victories from on Saturday in order to keep the Wolverines' CFP hopes alive. If even one of these teams falls, Michigan's CFP dreams die.
No. 10 Michigan (home) over No. 8 Ohio State (12pm, ABC): As always, Michigan has to take care of its own business for any of this to even matter. Jim Harbaugh's team has done nothing but improve all season and looks like it can compete with almost any team in the country. A win over Ohio State would make the 3:30 kick in East Lansing worth a glance.
Result: Ohio State 42 – Michigan 13
Penn State (away) over No. 5 Michigan State (3:30pm, ABC): This one probably isn't happening. Michigan State looks to have really hit its stride heading into the final weeks of the season, and Penn State is just limping toward the finish line. If the Spartans win, it'll be a Big Ten East title for Mark Dantonio.
Result: Michigan State 55 – Penn State 16
In honor of JP from Angels in the Outfield, this is the "It could happen" group. These are the teams Michigan is rooting for that have a legitimate chance to win on Saturday. Wins by these teams either help the Wolverines move up in the rankings or improve their resume (in order of kickoff time).
No. 4 Iowa (away) over Nebraska (3:30pm, ABC, Friday): On the off chance that Michigan does get into the Big Ten Championship game next week, it needs an undefeated Iowa, ranked in the top four, to boost its resume. A title game of that magnitude would really propel Michigan into the conversation during the final rankings.
Result: Iowa 28 – Nebraska 20
No. 19 TCU (home) over No. 7 Baylor (8pm, ESPN, Friday): This might be Michigan's last chance to jump Baylor, as the Bears have only a home date with an awful Texas team remaining. A loss to TCU would put three of the four Big 12 contenders behind Michigan.
Result: TCU 28 – Baylor 21 (2OT)
No. 23 Utah (home) over Colorado (2:30pm, Pac12): Utah has been killing Michigan the last two weeks. Back-to-back losses to Arizona and UCLA has the Utes clinging to the edge of the top 25 and threatening to turn Michigan's opening loss into a weak one. They cannot afford a loss to Colorado.
Result: Utah 20 – Colorado 14
No. 16 Northwestern (away) over Illinois (3:30pm, ESPNU): The Wildcats have done nothing but help Michigan since being blown out in back-to-back games to the Wolverines and Hawkeyes. Northwestern needs only a win over Illinois to cap off a 10-win regular season and give Michigan one of the best wins (considering the 38-0 score) of the entire football season.
Result: Northwestern 24 – Illinois 14
No. 13 Florida State (away) over No. 12 Florida (7:30pm, ESPN): Since Florida State's resume pales in comparison to Michigan's I don't think a win over Florida would propel the Seminoles into the top 10. Florida, on the other hand, still has the slim chance to jump Michigan if it somehow knocks off Alabama in the SEC title game. A loss to FSU would take care of that worry.
Result: Florida State 27 – Florida 2
No. 9 Stanford (home) over No. 6 Notre Dame (7:30pm, FOX): This is a tough one, because Michigan should pass the loser no matter what if the Wolverines knock off Ohio State. But if Stanford beats Notre Dame, there's still a chance the Cardinal might lose to UCLA or USC in the Pac-12 title game. That would lift Michigan over both teams if it wins out. Also, Stanford has no business being ranked above Michigan in the first place.
Result: Stanford 38 – Notre Dame 36
No. 11 Oklahoma State (home) over No. 3 Oklahoma (8pm, ABC): There's definitely a chance Oklahoma State would jump Michigan with a win over vastly over-ranked Oklahoma, but there's also a chance the Wolverines would hold serve with a win over Ohio State. This is the only scenario that gives Michigan a legitimate shot to shoot above all four Big 12 contenders.
Result: Oklahoma 58 – Oklahoma State 23
"It's just not believable, Cotton"
In honor of Pepper Brooks, from Dodgeball, these are the true underdog stories. These teams have almost no chance to win, but if they do, it would really help Michigan.
South Carolina (home) over No. 1 Clemson (12pm, ESPN): Hey, it's the last week of the regular season, why not root for some chaos? It's not likely that Clemson can do anything to fall below Michigan at this point, but in a rivalry game, on the road, to a team coming off a loss to The Citadel, anything can happen.
Result: Clemson 37 – South Carolina 32
Auburn (home) over No. 2 Alabama (3:30pm, CBS): The Iron Bowl is one of the biggest crapshoots in college football, and a loss to a bad Auburn team would really put pressure on the committee to (finally) punish Alabama. Would the Crimson Tide fall below Michigan? It would certainly have to be under consideration if Michigan beat Ohio State.
Result: Alabama 29 – Auburn 13
North Carolina State (home) over No. 14 North Carolina (3:30pm, ABC/ESPN2): Despite two FCS games and a laughable loss to South Carolina in the nonconference season, North Carolina has ridden a 10-game winning streak over unranked opponents right into the top 15. If the Tarheels did the unthinkable and won the ACC, they might vault Michigan in the rankings. A loss to rival N.C. State would erase any chance of that happening.
Result: North Carolina 45 – N.C. State 34