---
With the college football season over and next year's freshmen getting ready to submit their letters of intent, the departing seniors get one last moment to shine in the winged helmet before heading to the NFL. Five Wolverines will take the field over the next two weekends along with the top seniors from around the country to give NFL scouts one more on-field look before February's NFL Scouting Combine. Some will be looking to simply secure a draft spot. Others will be trying to improve their standing. Still others will be attempting to show they can improve their stock by switching positions. Let's take a look at the games and the Michigan stars who will be competing in them.
Saturday, Jan. 19, 2013 | 3pm EST
Raycom All-Star Classic | Montgomery, Ala. | CBS Sports
This year marks the first Raycom All-Star Classic, which was created to give more college football seniors a chance to participate in an end-of-season all-star game. It will be held at Cramton Bowl in Montgomery, Ala. and will feature the Stripes team, coached by former Atlanta Falcons head coach Dan Reeves, and the Stars team, coached by former NFL coach Jim Bates.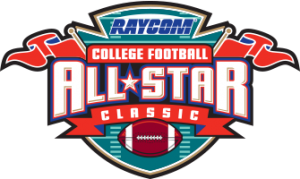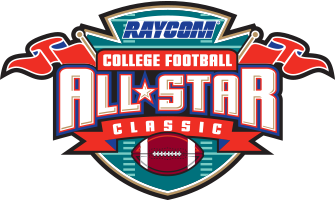 Receiver Roy Rountree will suit up for the Stripes team hoping to prove to NFL scouts that he's worthy of a draft pick. He put up a productive career at Michigan, finishing sixth in career receiving yards, just six yards behind Mario Manningham and 13 behind David Terrell. He also has some experience in stripes, catching the game-winning pass to beat Notre Dame in the Under the Lights game last season.
NFLDraftScout.com ranks Roundtree the 44th-best receiver in the Draft and the 999th overall prospect, which may not be enough to get drafted. But with a good performance on Saturday and in Michigan's pro day or the Combine, he could prove capable of being a dependable possession receiver like former Michigan receiver Jason Avant has been for the Philadelphia Eagles. Roundtree will wear No. 89 in the game, rather than his familiar No. 21 (or 12).
Other players of note in the game are: Iowa QB James Vandenberg (Stripes), Purdue QB Robert Marve (Stripes), Alabama DLs Quinton Dial and Damion Square (Stripes), LSU WR Russell Shepard (Stars), and Notre Dame WR Robby Toma (Stars).
___________________________________________________________________________________
Saturday, Jan. 19, 2013 | 4pm EST
East-West Shrine Game | St. Petersburg, Fla. | NFL Network
The East-West Shrine Game has been in existence since 1925, benefiting the Shriners Hospitals for Children. As the longest-running college football all-star game, it typically draws a solid group of players, and 246 former players from the game are currently on NFL rosters. The East team is coached by former NFL and college coach Jerry Glanville, while the West team will be headed by former Atlanta Falcons and Tampa Bay Buccaneers head coach Leeman Bennett.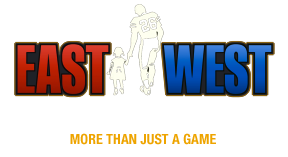 Will Campbell never really lived up to the hype he arrived in Ann Arbor with, but became a senior leader this past season and helped solidify Michigan's defensive line that entered the season full of questions. He earned All-Big Ten honorable mention honors from the media and finished his career with 63 tackles, five for loss, and three sacks.
In order to earn a draft spot, he will have to shed the bust label with a solid performance and a good showing in the NFL Combine. By all reports, he has impressed in Shrine Bowl practices. Draftinsider.net's Tony Pauline described him as dominant and unstoppable. CBSSports.com ranks him as the 18th-best defensive tackle prospect and a late sixth-round pick. He will be wearing his usual No. 73 for the West team in the game.
Other notable players in the game include: Penn State LB Gerald Hodges (East), Purdue CB Josh Johnson (East), Iowa WR Kennan Davis (West), Western Michigan (and former Michigan) OL Dann O'Neill (West), Iowa CB Micah Hyde (West), Notre Dame S Zeke Motta (West), and Ohio State LB Nathan Williams (West).
___________________________________________________________________________________
Saturday, Jan. 19, 2013 | 9pm EST
NFLPA Collegiate Bowl | Carson, Calif. | ESPN2
The third and final bowl this Saturday has been around since 2006 under the name Texas vs. Nation Game and last year moved to California and sponsored by the National Football League Players Association. It's a chance for some of the lesser-known seniors to perform one last time as a college player and impress NFL scouts. It also allows underclassmen entering the Draft to play. The American team will be coached by former New York Jets and Kansas City Chiefs head coach Herm Edwards, while the National team will be headed by former Philadelphia Eagles, St. Louis Rams, and Kansas City Chiefs head coach Dick Vermeil.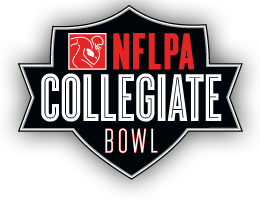 Elliott Mealer earned a starting spot this season as Michigan's center after serving as a reserve offensive lineman the previous two seasons. One of the most inspirational stories of the last few years, Mealer has been a fan favorite due to the accident that resulted in the loss of his father and girlfriend and the paralyzation (and comeback) of his brother Brock. Oh yeah, and the epic beard he grew this season.
He has a lot of work to do to garner a draft pick, given that he started only one season, but he's a hard-worker and could wind up on an NFL roster somewhere even if he goes undrafted. NFLDraftScout.com ranks him as the 65th-best guard in the draft. He will wear No. 76 for the National team on Saturday.
___________________________________________________________________________________
Next week, we will profile the final all-star games that feature Michigan's most well-known departing seniors, Denard Robinson and Jordan Kovacs.