---

For the final Friend vs. Foe of the season, we are proud to welcome John Havard from the South Carolina SB Nation blog, Garnet and Black Attack. He will provide his perspective on how or why the Gamecocks can beat Michigan on Tuesday. Remember, this is not an actual game prediction. It is an attempt to describe how or why each team can win from each side of the matchup.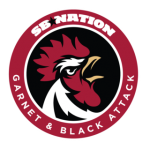 The case for South Carolina
by John
Michigan and South Carolina have played each other twice, splitting a home-and-home in non-consecutive seasons in the early 1980s. Interestingly enough, Carolina won the Ann Arbor game, while Michigan won in Columbia. The former occurred during George Rodgers's Heisman season, the latter during a good 10-1-1 season for Bo Schembechler and the Wolverines. Given the sparse history between the two schools, I'm assuming most Michigan fans don't know a whole lot about South Carolina and haven't paid a whole lot of attention to us this year, other than perhaps during the couple of weeks during mid-season when Carolina was briefly considered a national title contender by the national media. Therefore, I'll provide a quick rundown on what kind of team we have prior to making my prediction.
At its best, South Carolina fields a dominant, disruptive defense and a competent but no-frills offense that tries to keep the defense in a good position so the defense can dictate the nature of the game. Defensively, the team is keyed by the Gamecocks' most recognizable player, Jadeveon Clowney. The pass rush is by far the strength of the South Carolina defense, and Clowney is likely the best in the nation where rushing the passer is concerned. The Gamecocks are also solid against the run, with good tackles and an experienced, although not spectacular linebacking corps. The main weakness is pass coverage, but the pass rush negates this weakness to a certain degree, and the secondary has played very well at times, it must also be said. The benchmark game for the Carolina defense came against Georgie, when the Gamecocks more or less completely shut down one of the nation's most prolific offenses. This game also showcased the desired performance from the Carolina offense. The Gamecocks built a lead early on and proceeded to work the running game throughout the evening, both out of the I and in read-option spread sets. Carolina definitely passes the ball–we're coaches by Steve Spurrier, after all–but it's more a team that likes to pass to keep the opposing team on its toes and to strike against a gassed defense than one that lives by the pass. The exact run-pass ratio, though, depends on certain factors. We're first of all a bit more pass-happy since Marcus Lattimore went down against Tennessee. We're also more pass-happy when Dylan Thompson is in the game, whereas you'll see more read-option calls with Shaw in. Both QBs will likely play, although Shaw will start.
South Carolina isn't always at its best, though. The defense has shown weaknesses at times, particularly against excellent passing teams like Tennessee, which was able to block the pass rush competently and exploit the weaknesses in the secondary. The offense has been shut down by LSU and Florida. (One thing that should be noted about Florida, though, is that the Gators didn't really dominate Carolina as badly as the score suggests. The Gamecocks committed several costly turnovers in that game, mostly on special teams.) If Michigan can make hay in one of these regards, it significantly increases its chances to win the game.
Can Michigan do that, though? My impression–which isn't worth a whole lot in this particular case–is that Michigan is a team with a solid defense and an unpredictable and all-in-all unsatisfactory offense. Defensively, I see a team that's solid in the middle but that was exploited on the perimeter against some of the better offenses it played. Offensively, the Wolverines have some great weapons, but it wasn't able to produce consistently against the better competition. To me, Michigan's offense against South Carolina defense favors South Carolina. I could see the Wolverines getting some big plays here and there, either with Devin Gardner passing or Denard Robinson running, but if you can't establish a consistent running game, you'll have trouble negating our pass rush, which will allow our defense to dictate the game. I could definitely see Michigan's defense having success against Carolina's offense, but if the game ends up being a defensive battle, I like South Carolina's defense to create more turnovers, which could help us get things started offensively. If that doesn't work, I like us to win the battle of longevit and to wear Michigan out over the course of the game. Sans turnovers, this will likely be a very close game for most of the afternoon, but I predict we pull away late in that scenario.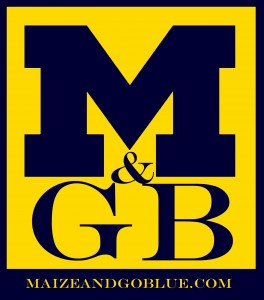 The case for Michigan
by Justin
This is a much better matchup for Michigan than the likely opponents the Wolverines would have faced in the Capital One Bowl, Texas A&M or Georgia. Obviously the danger man is Jadeveon Clowney, and without Marcus Lattimore in the backfield, the South Carolina offense is much less formidable.
If Michigan is to win, it will be by employing an expanded version of the offense it ran against Iowa and in the first half of the Ohio State game. Denard should be fully healthy, or at least much closer to it than he was at any point in the final two weeks of the regular season, and that should add the element of his throwing ability into the mix. Imagine him lined up at tailback, slot, split wide, and quarterback at various points in the game, with the option to pass on any given play. It would certainly make the offense much less predictable than it was in the second half of the Ohio State game when the Buckeyes admitted afterward they knew that every time Denard was in Michigan ran it, and every time Gardner was in they threw it.
I see the five-week layoff between the OSU game and the Outback Bowl as a big advantage for Michigan because it gives Al Borges so much time to gameplan and so much practice time to incorporate Denard into it. When Denard returned against Iowa and Ohio State, he didn't have much week-to-week time to get immersed into his new offensive role, so the play-calling was limited when he was in. The extra time to prepare benefits Michigan because it can get Denard involved in more plays and packages, while South Carolina doesn't have much tape to look at for the way Michigan's offense has evolved late in the season.
Of course Clowney can reek havoc on offenses, so if Michigan lets Gardner or Denard sit in the pocket and try to make throws, it won't be pretty. Some of Gardner's biggest plays this season have come when he had what seemed like hours to move around and find an open receiver, but that's not going to happen with Clowney coming after him.
Defensively, Michigan matches up pretty well. Most of South Carolina's receivers are little Jeremy Gallon types, so there isn't a dominant deep threat that can beat them. In the backfield, without Lattimore, Carolina has been merely average. In the three games since Lattimore went down, SC's backs have averaged just 3.8 yards per carry. Take out the game against FCS opponent Wofford and the number drops to just 3.2.
The offensive line is big and decent, but has given up 35 sacks on the year, an average of about three per game, which is 104th nationally. Greg Mattison should be able to utilize some stunts and blitzes to get some pressure on whichever quarterback Steve Spurrier chooses to utilize.
Connor Shaw started most of the season, but an injury forced him to miss the finale against Clemson. His replacement, Dylan Thompson, who also saw extended time early in the season, turned in an impressive performance that earned him playing time in the Outback Bowl. How much is yet to be determined. He's much more of a classic drop-back passer, and may be the better option for beating Michigan. He could pick apart the Michigan secondary like Trevor Siemien, James Vandenberg, and Braxton Miller were able to do late in the season. Shaw is a dual-threat and ranks third on the team in rushing. He completes 67 percent of his passes, but had horrible days in the two losses to LSU and Florida.
Overall, the teams are fairly evenly matched and it will all come down to Michigan's ability to contain Clowney. If Taylor Lewan can hold him in check, and Borges' play-calling is like that of the Iowa game and the first half of OSU, Michigan should be able to put up enough points to win. If not, Michigan will have a hard time outscoring the Gamecocks. Regardless, don't expect a lopsided victory either way.