---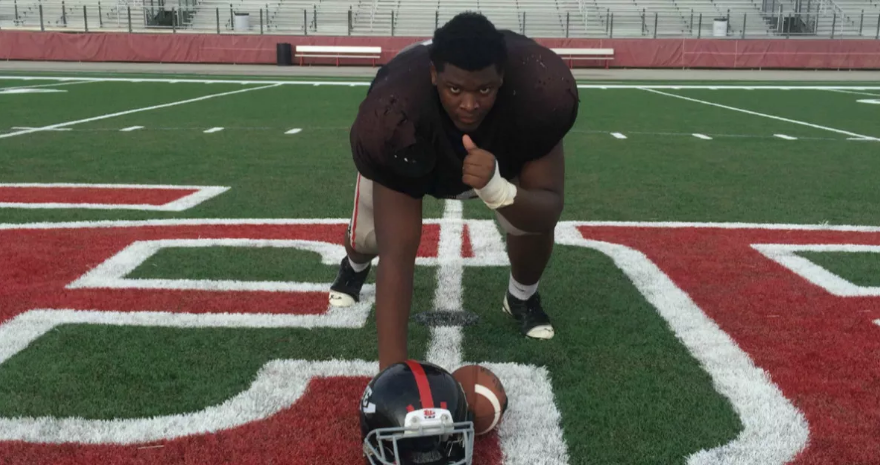 (Chris Kirschner, AJC)
Aubrey Solomon – DT 

|

 

6-3

, 305 

| Leesburg, Ga. (Lee County)

ESPN: 4-star, #6 DT

Rivals

: 4-star, #4 DT

247

: 4-star, #14 DT

Scout

: 4-star, #9 DT
247 Composite: 4-star #6 DT
Other top offers: Alabama, Auburn, Ohio State, Ole Miss, Florida State, Georgia, Florida, UNC
Michigan picked up a pair of surprise commitments from SEC country over the weekend in the form of 2017 defensive tackle Aubrey Solomon and 2018 linebacker Otis Reese. Both were in attendance for Jim Harbaugh's satellite camp at their high school in Leesburg, Ga. on June 2, and were also in Ann Arbor this weekend for Michigan's annual summer football camp.
Solomon has long been considered a Georgia or Alabama lean as he lives less than 200 miles from Athens and 250 miles from Tuscaloosa, but the 6-foot-3, 305-pound senior-to-be decided to head north instead.
"I was in love with the football aspect of Georgia," Solomon said. "I was cool with players there, but at the end of the day, it comes down to what will help me 10 years, 20 years after football and Michigan provides the best opportunities for me."
Solomon is a consensus four-star recruit according to the four major recruiting services. Rivals ranks him the highest as the fourth-best defensive tackle in the 2017 class, while ESPN ranks him sixth, Scout ninth, and 247 14th. Nationally, ESPN has him the highest as the 61st-best recruit in the class. Rivals lists him 91st, Scout 127th, and 247 207th. The 247 Composite has Solomon 94th overall and sixth-best defensive tackle.
Scout lists his strengths as athleticism, lateral range, quickness off ball, and suddenness, while listing his area to improve as pad level. They elaborate on that as well.
"An athletic defensive lineman who knows how to get off the ball. He is most effective with his quickness. He has good anticipation and he reacts quickly in the trenches. Really gets up the field. Can make plays in the backfield. Gets consistent penetration. Can use his hands, but needs to improve that, and his moves to counter offensive linemen. When he struggles, he tends to play high, so he can work on bettering his pad level. Just a quick defensive lineman who can make plays. Plays hard and plays fast for a guy his size."
Solomon boasted offers from most of the major powers in the south, including Alabama, Georgia, Auburn, Florida State, Florida, Ole Miss, Mississippi State, and more. He's the second defensive tackle in the class, joining Phillip Paea, and the 15th commitment overall.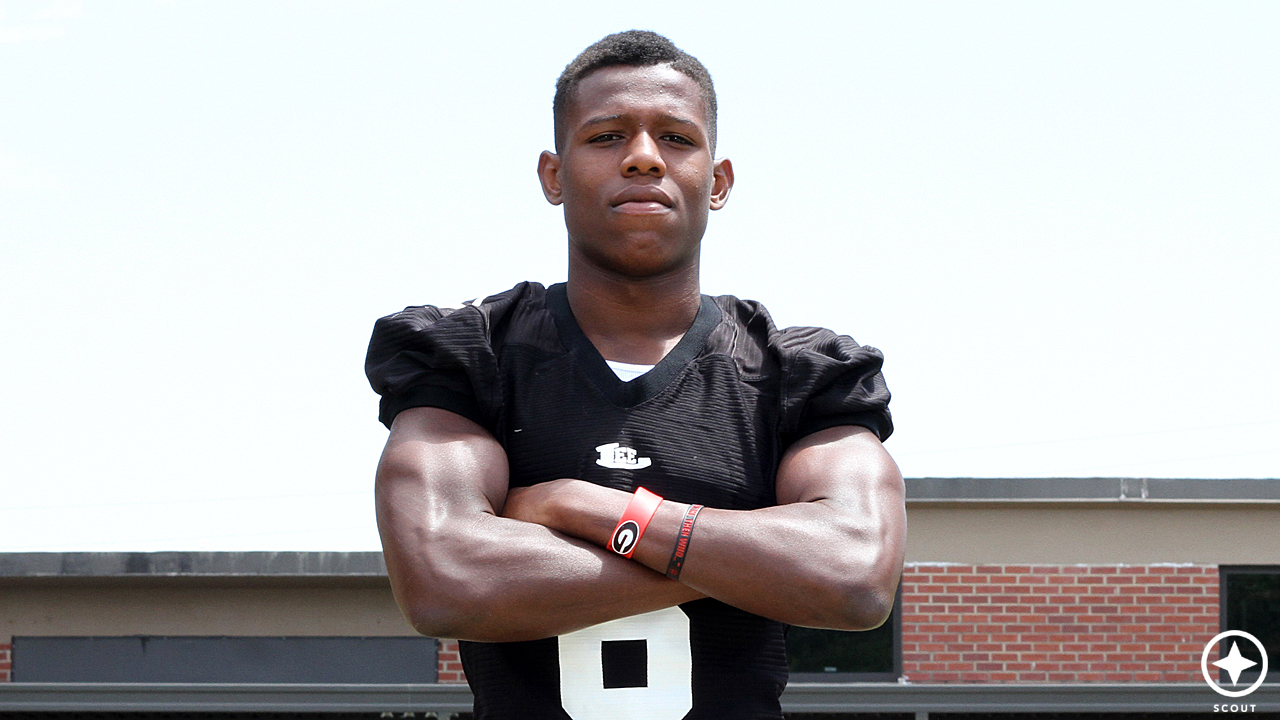 (Scout)
Otis Reese – S 

|

 

6-2

, 195 

| Leesburg, Ga. (Lee County)

ESPN: N/A

Rivals

: N/A

247

: 4-star, #11 S

Scout

: 4-star, N/A
247 Composite: N/A
Other top offers: LSU, UCLA, Louisville
Reese is Solomon's teammate at Lee County High School in Leesburg, Ga., but is a year behind and will be entering his junior year this fall. He attended Michigan's summer football camp over the weekend with Solomon.
Reese is a four-star recruit according to the only two recruiting services who have rated the 2018 class thus far, Scout and 247. Only 247 has ranked position groups and they have Reese as the 11th-best safety and the 117th-best overall player in the class.
Scout compliments Reese's blitzing ability, closing speed, frame, size, and tackling ability while noting his areas to improve as backpedal quickness and hip flexibility. They expanded on that with a sophomore evaluation.
"Reese is a physical football player. He played varsity as a freshman and has improved regularly since. His size has stood out from the beginning, and by the time he reaches college, he may be playing inside the box on a regular basis as a linebacker. He is a real field general and he is used in coverage, in run support, and he blitzes off the edge as well. He is a little tight in the hips and he can improve in coverage. At his best when coming down hill in attack mode. He can close well and he makes solid tackles."
Reese only shows offers from LSU, UCLA, Louisville, Troy, and Central Michigan at this time, but with two years of high school ball left to play he was surely on track to earn many more.
Michigan now has four members of its 2018 class, including fellow Georgian offensive guard Jalil Irvin and Springfield, Ohio teammates Leonard Taylor (DE/TE) and Antwuan Johnson (LB).