---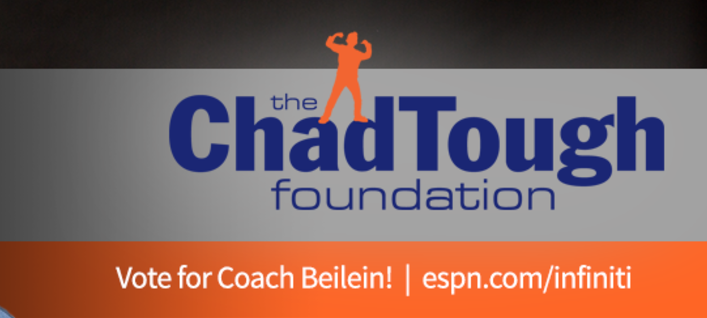 If you read this site or follow us on Twitter, you've seen me post quite a bit about The ChadTough Foundation lately. As a father of three young kids, it's something that deeply resonates with me. And with the Michigan connection, it's something that touches the entire Michigan community.
I can't imagine the grief of losing a kid at such a young age, so I want to fight for the thousands of kids that will get DIPG in the future, to help fund research that may one day find a cure — or at the very least a treatment — for them. I want to fight for the Carr family and for so many families like them, who at the moment have very little hope in battling a disease that carries an average lifespan of less than one year after diagnosis.
The great thing is that we can help make a difference.
Yesterday on WTKA, Tammi Carr shared news of some groundbreaking research that is being done on DIPG as a direct result of The ChadTough Foundation. DIPG receives zero federal dollars, so it is organizations like ChadTough that are making research possible.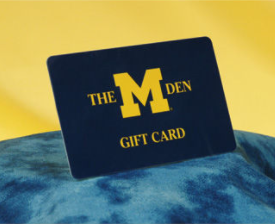 From Chad's tumor, which the family donated, researchers found a mutation that has never been seen in a DIPG tumor before, and because of that they know there are some medications that can impact this in other tumors. That's a breakthrough made possible by people like you who donate, share, and vote.
So how can you help right now?
From today through Saturday, March 11, vote every single day for John Beilein to win the Infinity Coaches Challenge, which will award $100,000 to The ChadTough Foundation. That money will go directly to the accelerated pediatric brain tumor initiative at Michigan Medicine.
But wait, there's more!
I am introducing a contest during that time span and one voter will win a $100 gift card to The M Den.
Here's how:
The M&GB #ChadTough100 Voting Challenge
Step 1.
Vote for John Beilein
Step 2.
Snap a screenshot of the "Thanks for Voting" page with the date and time visible (see examples)
Step 3.
Tweet OR Facebook share that photo AND copy/paste the following text into your tweet/share:
I voted for Coach Beilein to win $100k for @chadtough. Vote & you could win $100 @TheMDen gift card #chadtough100 https://goo.gl/Ukun7q
Step 4.
If you don't have Twitter or Facebook, you can email the screenshot to maizeandgoblue at yahoo dot com (once per day), but you are encouraged to tweet/share in order to spread the word
Step 5.
Do it again the next day, and the next, and every day through March 11
Step 6.
Tell your family, friends, and coworkers to vote daily as well
Rules and Regulations:
• Each daily tweet/Facebook share OR email will count as one entry (one entry per day per Twitter handle, Facebook name, or email address)
• The more days you vote AND tweet/share/email a screenshot as proof, the more entries you will receive
• If there is no date/time visible on screenshot, entry will not count
• If full copy from Step 3 is not pasted into your tweet/share, entry will not count
• On or after March 12, one winner will be randomly selected from all entrants
• Winner will be notified by Twitter DM or email
• Keep in mind that if you cheat to win, you're cheating a charity. Do it the right way and vote every day.
• Contest runs from 10am ET Tuesday, Feb. 28 through 3pm ET Saturday, March 11
Remember, the goal is to encourage as many people as possible to vote every day for Coach Beilein in order to win $100,000 for The ChadTough Foundation. The M Den gift card prize is just a small incentive to encourage participation. Whether or not you follow all the steps of our challenge, please vote and please share with as many friends, family, and coworkers as possible.
*I am acting as a third-party to help The ChadTough Foundation win the Infiniti Coaches Challenge. This challenge is not officially run by The ChadTough Foundation, the University of Michigan, or The M Den.*