---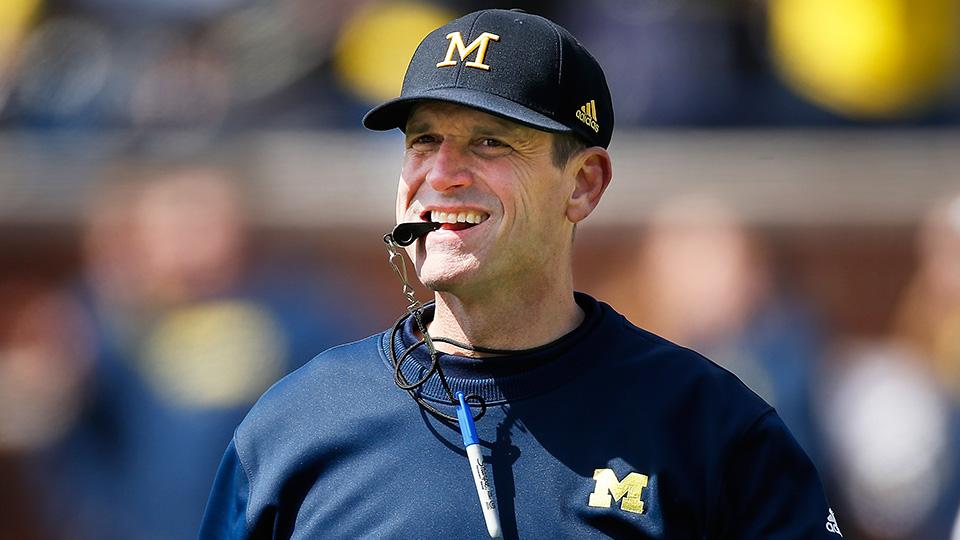 (Getty Images)
Jim Harbaugh sure knows how to throw a party.
Whether it's a sleepover on the floor of a high school senior's bedroom, an appearance on Judge Judy, or a National Signing Day celebration, Harbaugh only knows how to do it one way.
He does it BIG.
On Wednesday, Harbaugh will return from a fortnight of country-wide tree climbing and birthday cake baking to officially welcome his first full recruiting class to the halls of the Maize and Blue. But he won't be sitting beside the fax machine, chewing his fingernails in anticipation of LOIs from high school players.
Instead, Jim Harbaugh will be hosting a few special guests.
What kind of guests? I'm glad you asked.
From current NFL stars to pop culture idols to chain-smoking former MLB managers, this party is sure to have it all. Naturally, I'm going to put these guests into a special edition of the M&GB power rankings (we'll be sure to update this list as soon as Donald Trump and Bruce Jenner RSVP).
20. Todd McShay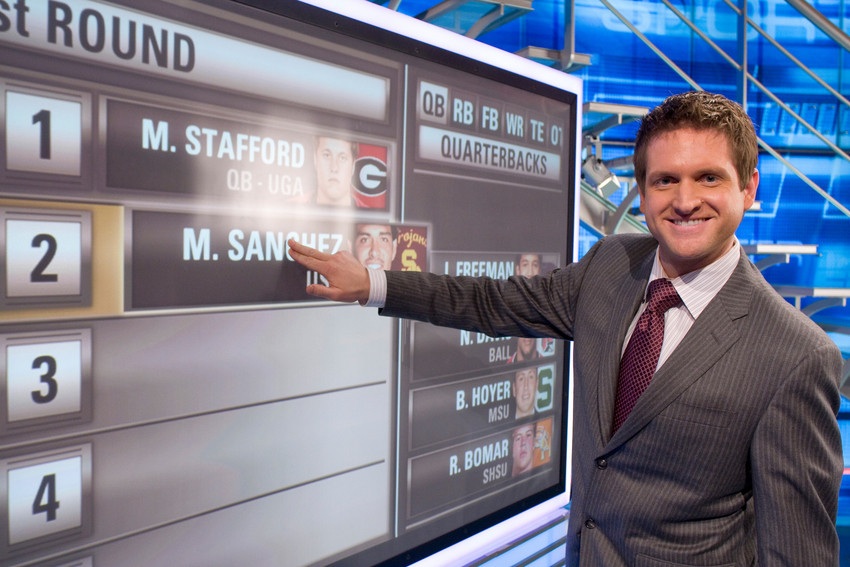 It's only fitting that our list kicks off with a savvy little under-the-radar invite from Harbaugh. Although McShay isn't exactly an American household name, he fits two of the major criteria that 21st Century recruits crave: national television and the NFL.
What better way for Harbaugh to compliment his NFL pedigree than bringing in half of ESPN's draft debating duo? McShay is an immediate reminder that playing for Harbaugh means a chance to move on to the next level — just ask Jake Rudock.
19. Lou Holtz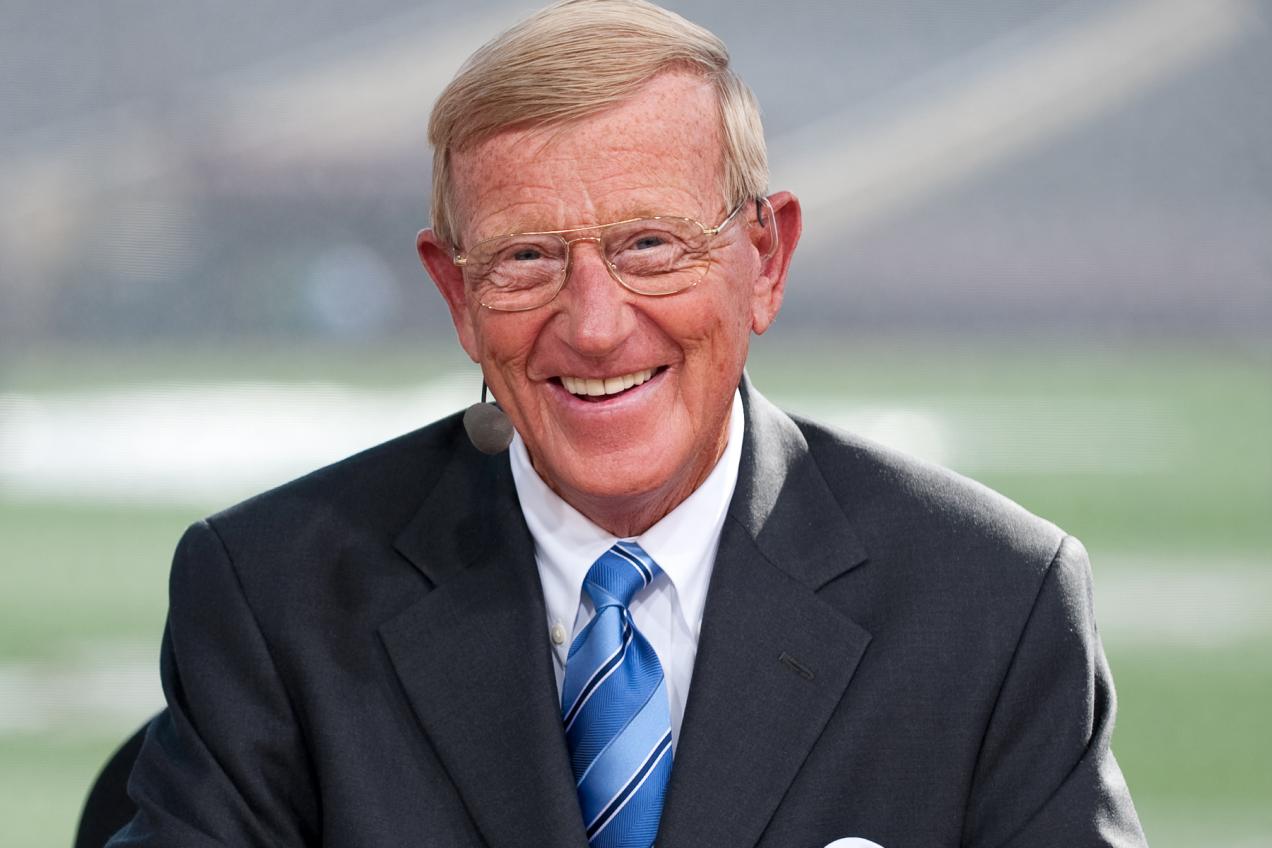 Thpeaking of sporth broadcathterth, Lou Holth ith altho heading to Ann Arbor. Holtz adds something even Harbaugh doesn't have to the party: A college football national championship.
If you can look past his "Notre Dame is still 1940s dominant" mentality and the fact that he once compared Rich Rodriguez to Adolph Hitler on national television, Holtz is actually a pretty nice addition.
Just don't ask him to blow out the candles on the cake.
18. Derek Holland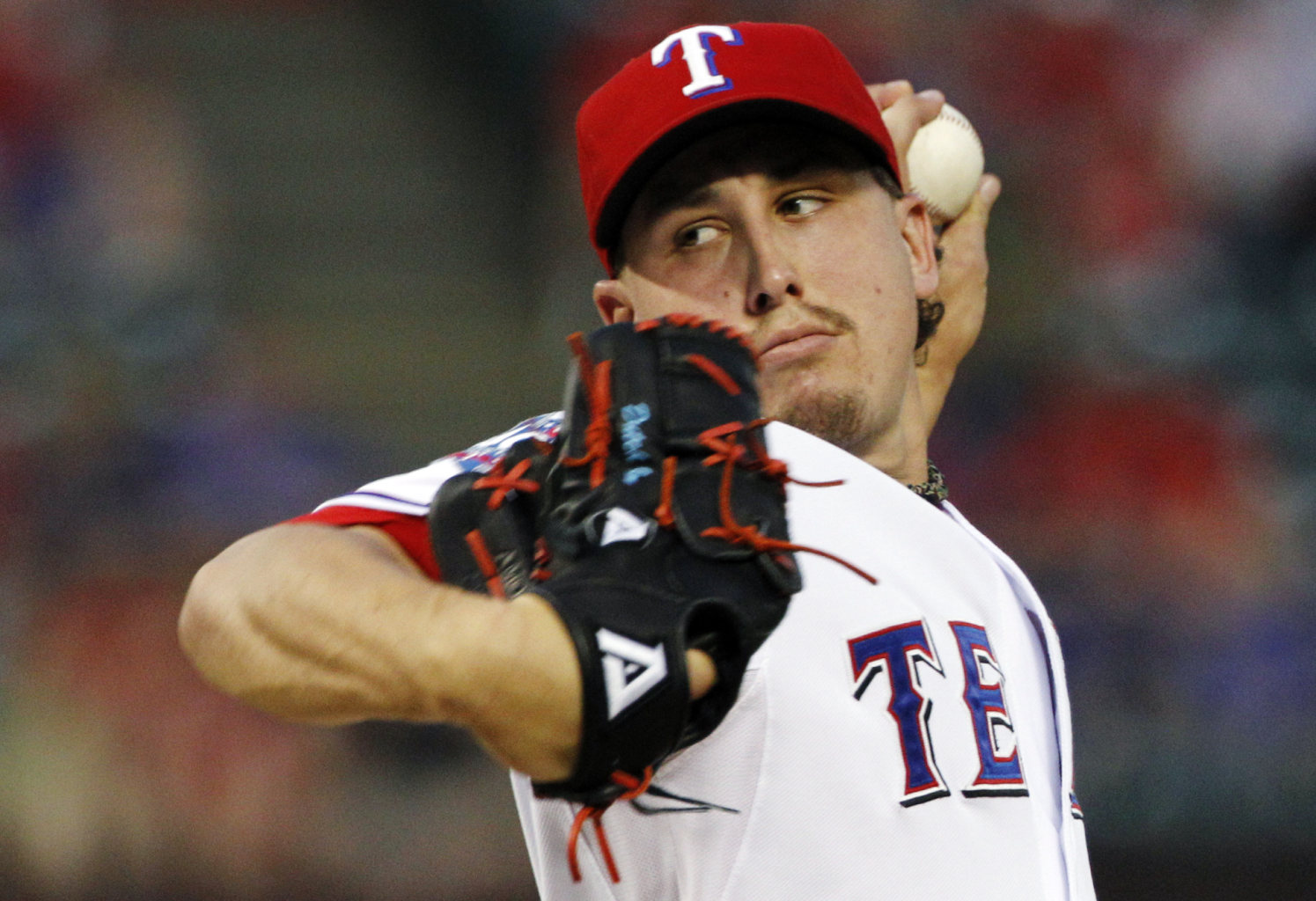 (AP)
For the non-baseball fanatics, Holland is one of the hidden gems on this guest list. Sure, a simple ESPN search will tell you he's a soft-throwing, oft-injured southpaw with mediocre career stats. But off the field, Holland has the social arsenal to be the life of the party.
As the five-star recruits pour in from all over the country, Holland can christen their unity with Ann Arbor in the soothing drawl of Harry Caray or the dulcet tones of Tim Kurkjian. Holland's impression game is so strong, he even does impressions of celebrities doing impressions of other celebrities.
How did this unlikely union between Holland and Harbaugh come to be? It all started on a fateful August evening in downtown Detroit. Harbaugh was set to throw out the first pitch at a Tigers game, and Holland was in right field wearing a Winged Helmet. The rest is a story for another time.
17. Jack Kennedy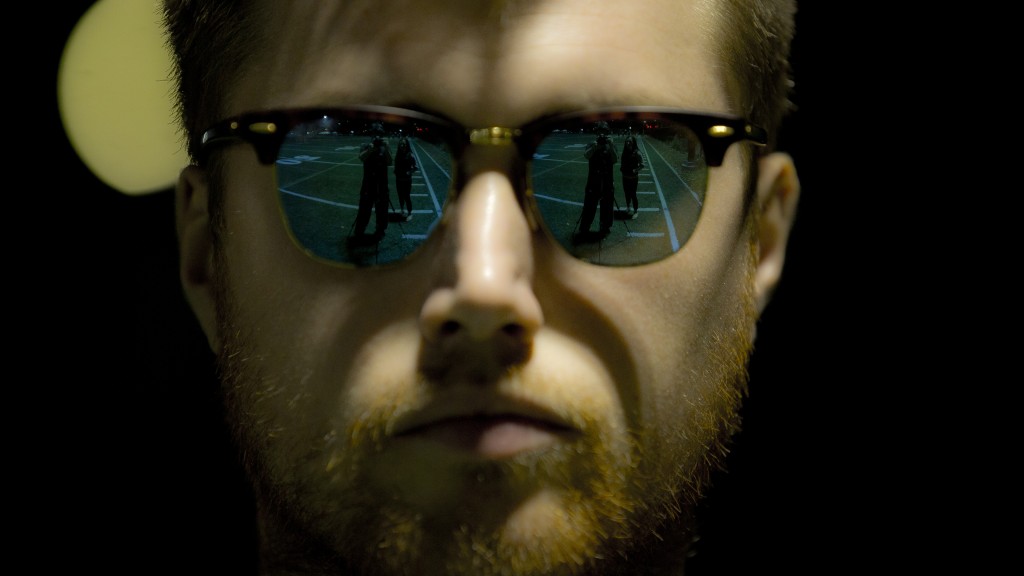 No, not THAT Jack Kennedy.
Among the Michigan football alums returning for this remarkable gathering is one of the most efficient passers in the school's history. Kennedy finished his Michigan career with a perfect completion percentage and an average of six yards per rush.
Even more impressively, the quarterback-turned-rapper opened for Lil' Wayne back in June when Weezy came to Joe Louis Arena. If he can rock the "Big Show at the Joe," he can probably handle Hill Auditorium.
16. Randy Sklar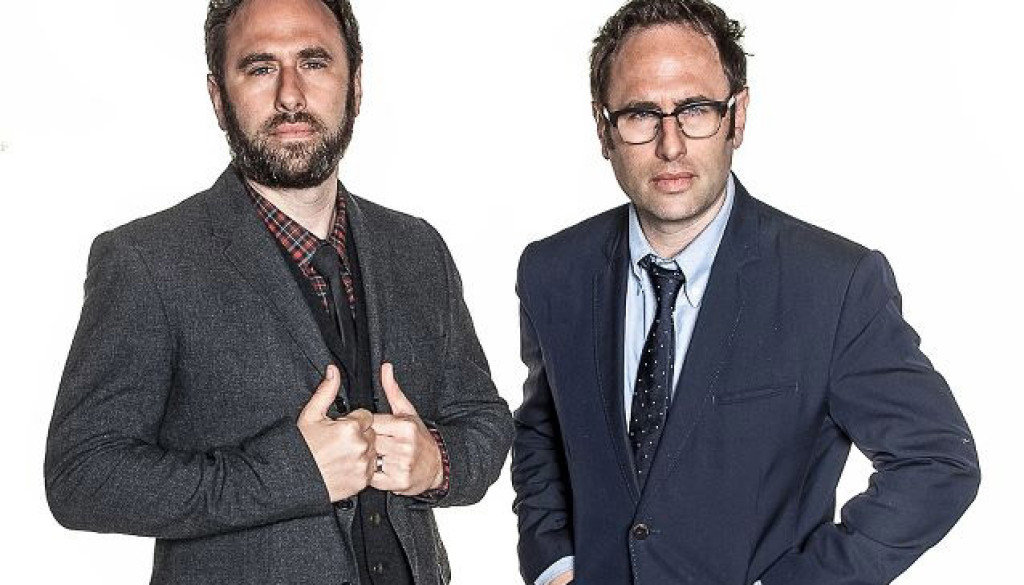 Randy Sklar enters the party as a rare five-tool social talent. He went to Michigan, joined a frat, worked for ESPN, became a professional comedian, and appeared on several huge T.V. shows. Harbaugh just couldn't pass on such a well-rounded talent.
Sklar appeared on shows like CSI, Law & Order, Entourage, Grey's Anatomy, and It's Always Sunny in Philadelphia. He'll be asked to play the charismatic Michigan-salesman on this episode of Signing of the Stars.
15. Jim Leyland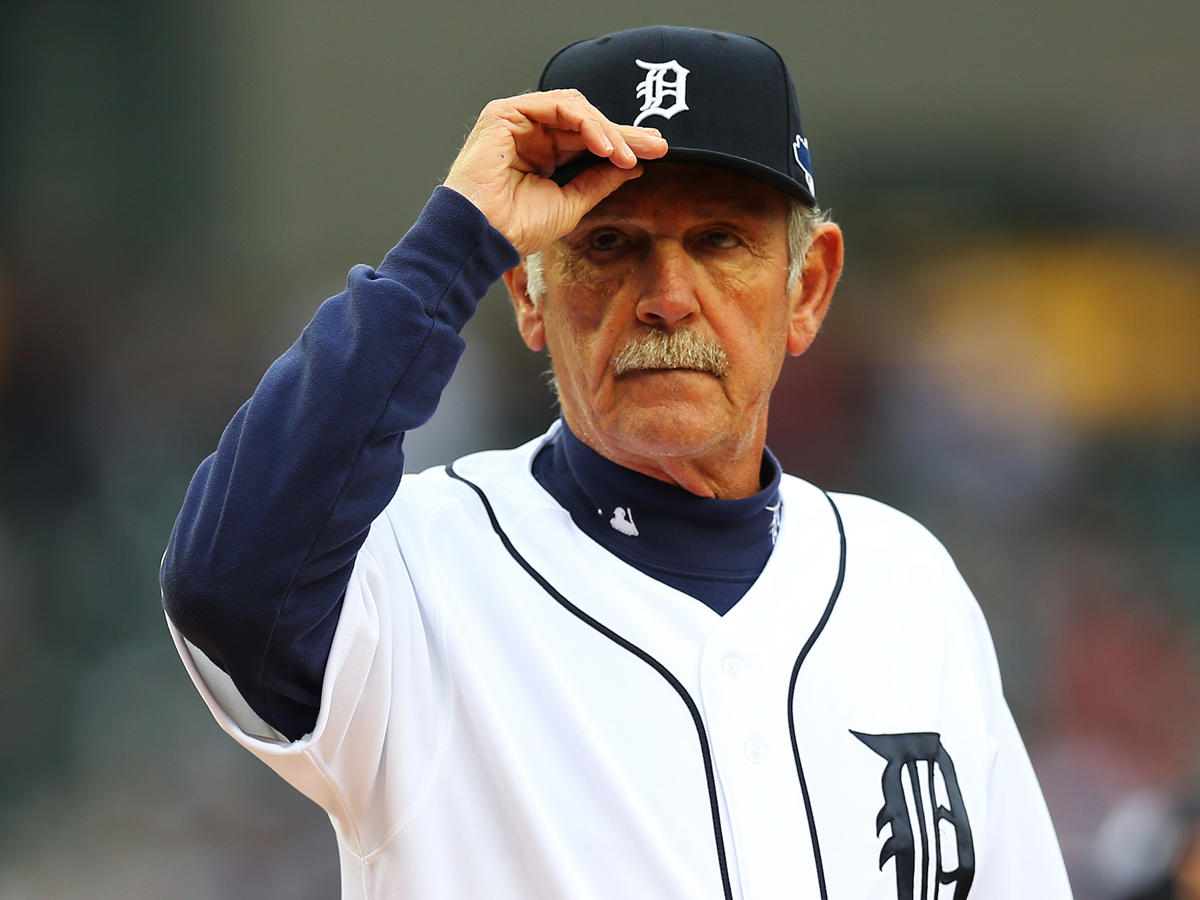 (Ronald Martinez)
Ah yes, the Skipper. Can you imagine a conversation between these two Jims? Harbaugh would put so much effort into understanding Leyland's mumbling and bumbling that he'd probably blow a gasket. Harbaugh's post-talk slap on the back would send the former Tigers manager to his knees.
Luckily, Hill Auditorium has exits to the left, right, and center of the main entrance, so Leyland can avoid most of the young'uns and take plenty of smoke breaks.
14. Jon Jansen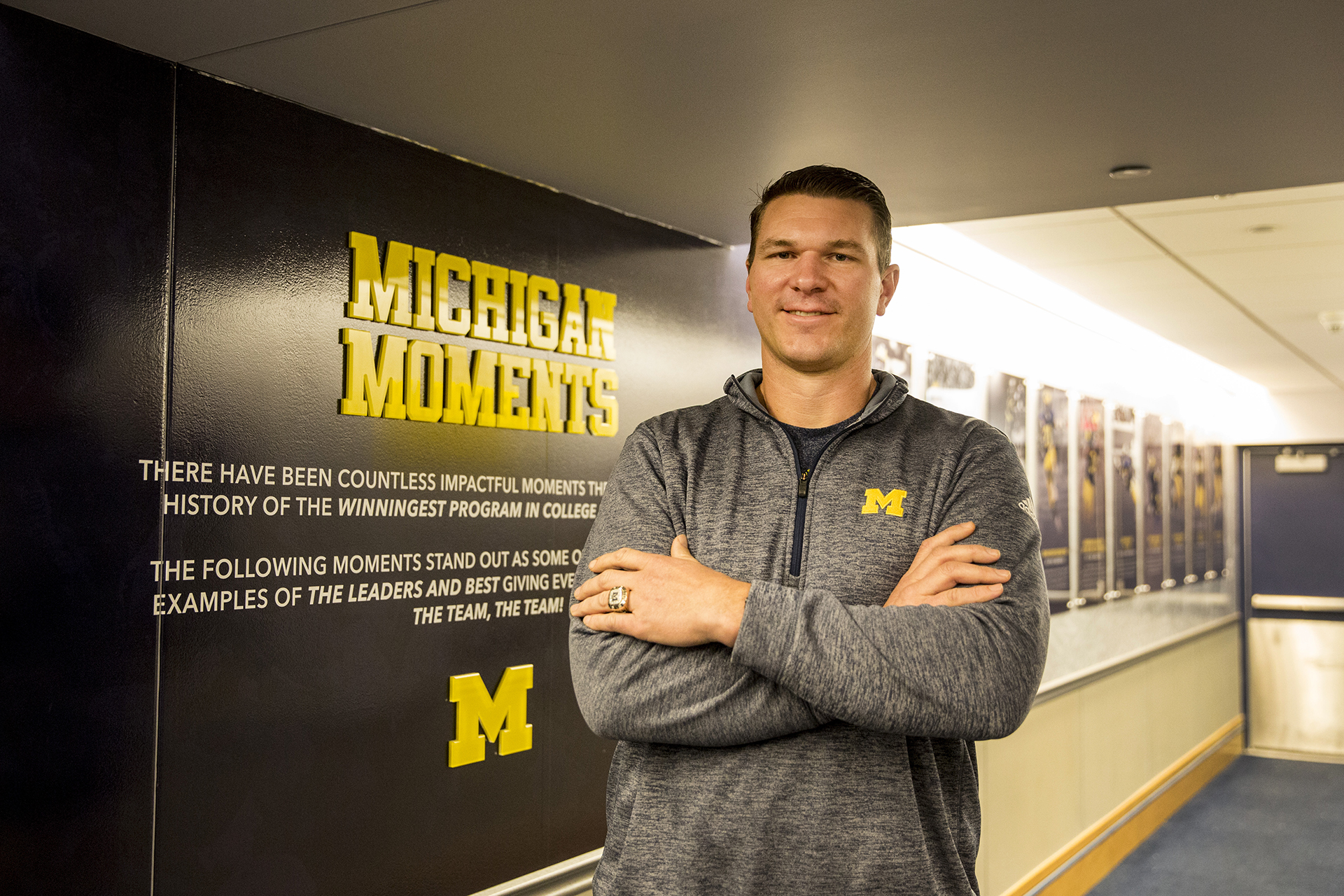 (Taylor Baucom, The Players' Tribune)
Jansen is valuable in that he brings an almost Harbaugh-level enthusiasm for Michigan football. As emcee of the Michigan Football Bust last year, he brought an enthusiasm unknown to mankind in his sendoff for Coach Brady Hoke.
Jansen adds to the NFL experience in the room. He was drafted in the second round in 1999 and played 137 games on the offensive line.
13. Jessica Szohr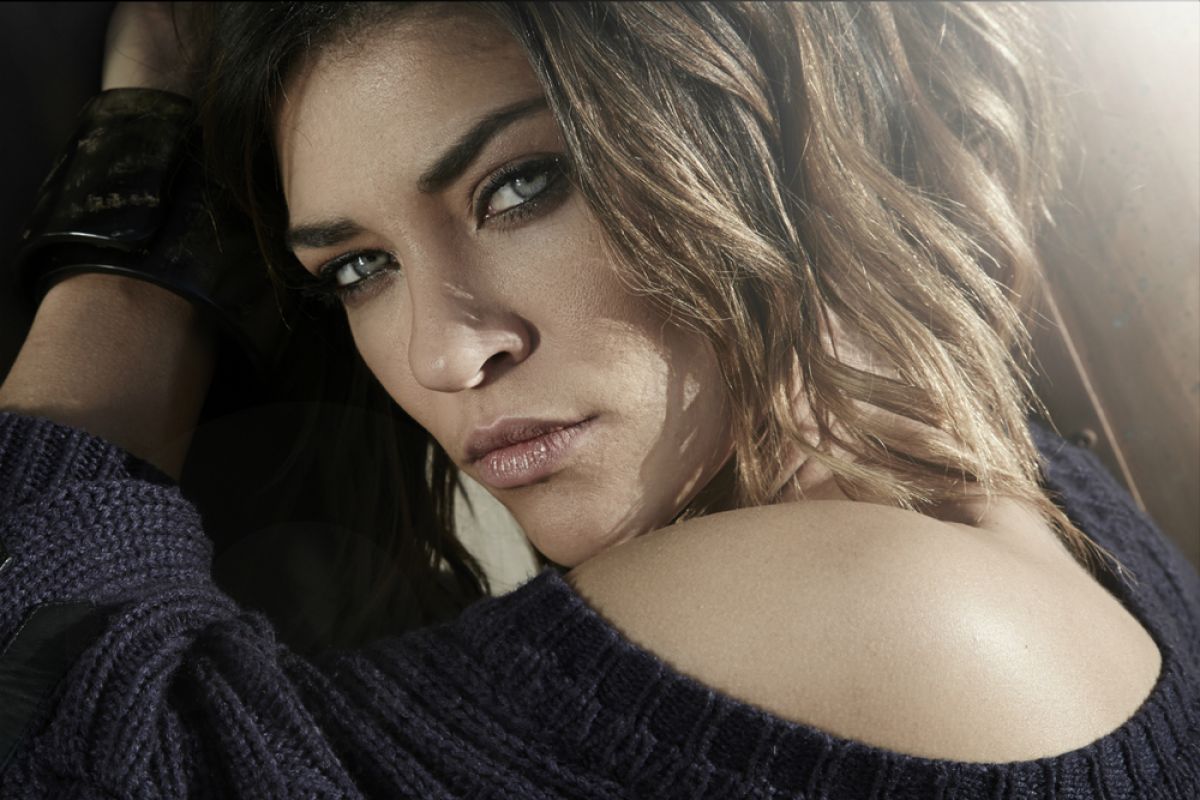 If you were starting to think, 'Wow, there are a lot of dudes going to this party,' fear not, because Jessica Szohr will also make an appearance.
I won't even pretend that I know how Harbaugh managed to bring Szohr to Ann Arbor for this event. Maybe she's an undercover hardcore football fan? Or simply couldn't say no to Harbaugh's boyish charm?
Either way, Szohr has some impressive credentials. Her biggest role was Vanessa Abrams — which I think will especially appeal to Gossip Girl diehards like Rashan Gary — and even guest starred in an episode of Drake and Josh, which takes the cake for me.
12. Mayer Hawthorne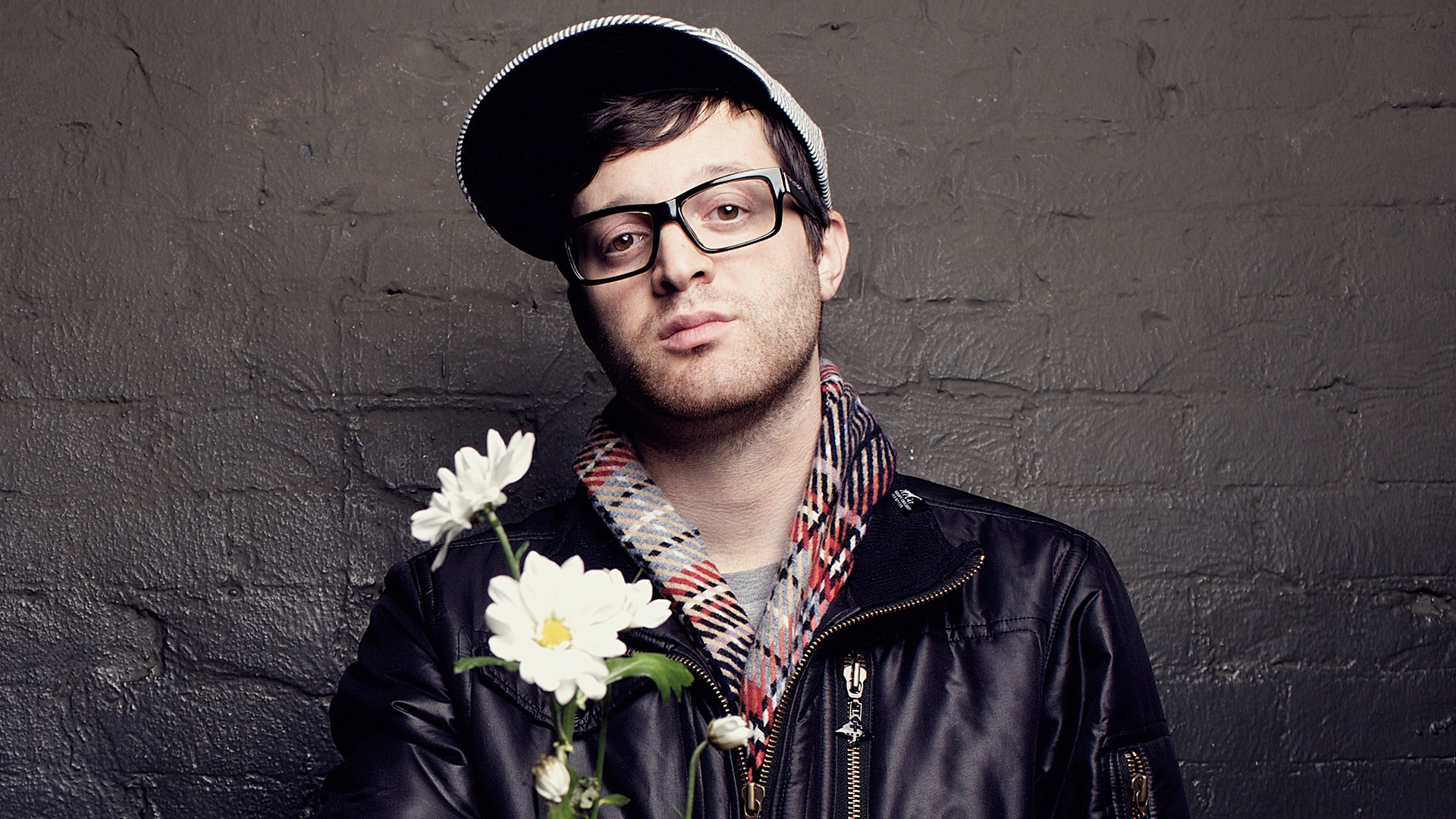 Now that I've done a little research and confirmed that Mayer Hawthorne isn't actually a mayor, I think he's a strong addition to Harbaugh's party list.
Lame jokes aside, this guy is all over the music industry. He's a singer, songwriter, producer, rapper, and DJ and he plays a ton of instruments. I'm not sure how Harbaugh got in touch with the Mayer, but it's another notch on his popularity belt.
11. Josh Gracin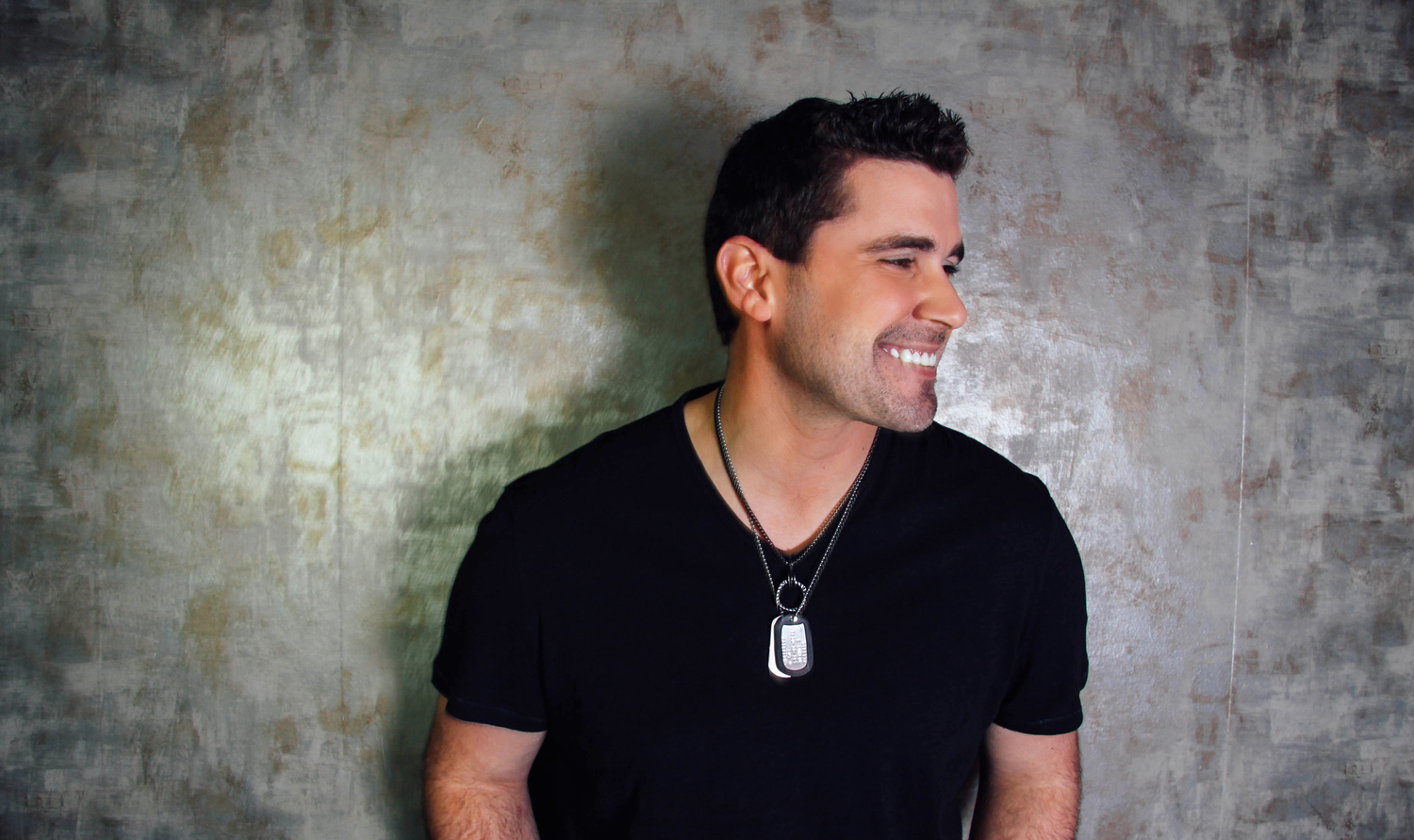 Let's face it, country music has made a huge comeback over the last several years and it's not going away.
Not only is Josh Gracin a product of Westland, Michigan, but he also went to school at Western before joining the Marine Corps. He's a big-name musician in his prime and that's a major plus on National Signing Day.
Oh yeah, and he picked up bonus points for being on American Idol way back when it was cool. There's no shame in losing to the likes of Clay Aiken.
10. Phil Hellmuth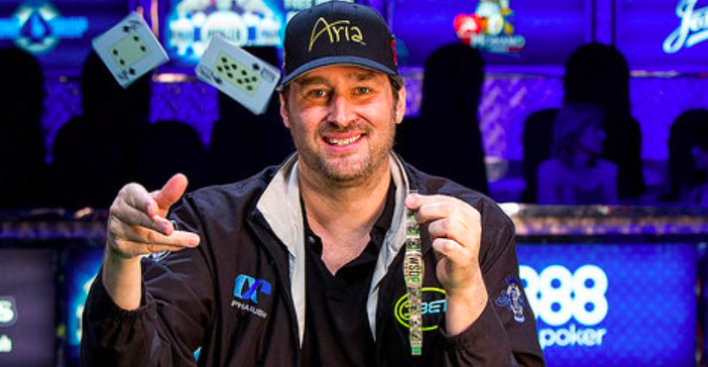 It's almost like Harbaugh is trying to collect the best of the best in every sport (or activity). Hellmuth has a record 14 World Series of Poker bracelets and won the Main Event in 1989 and the World Series of Poker Europe in 2012.
The Poker Brat might just sit at a table in the corner with his sunglasses on, staring menacingly at the rest of the room with his fingers interlocked, but anyone who musters up the courage to start a conversation with him will surely learn a lot about overreaction and intimidation.
9. David Portnoy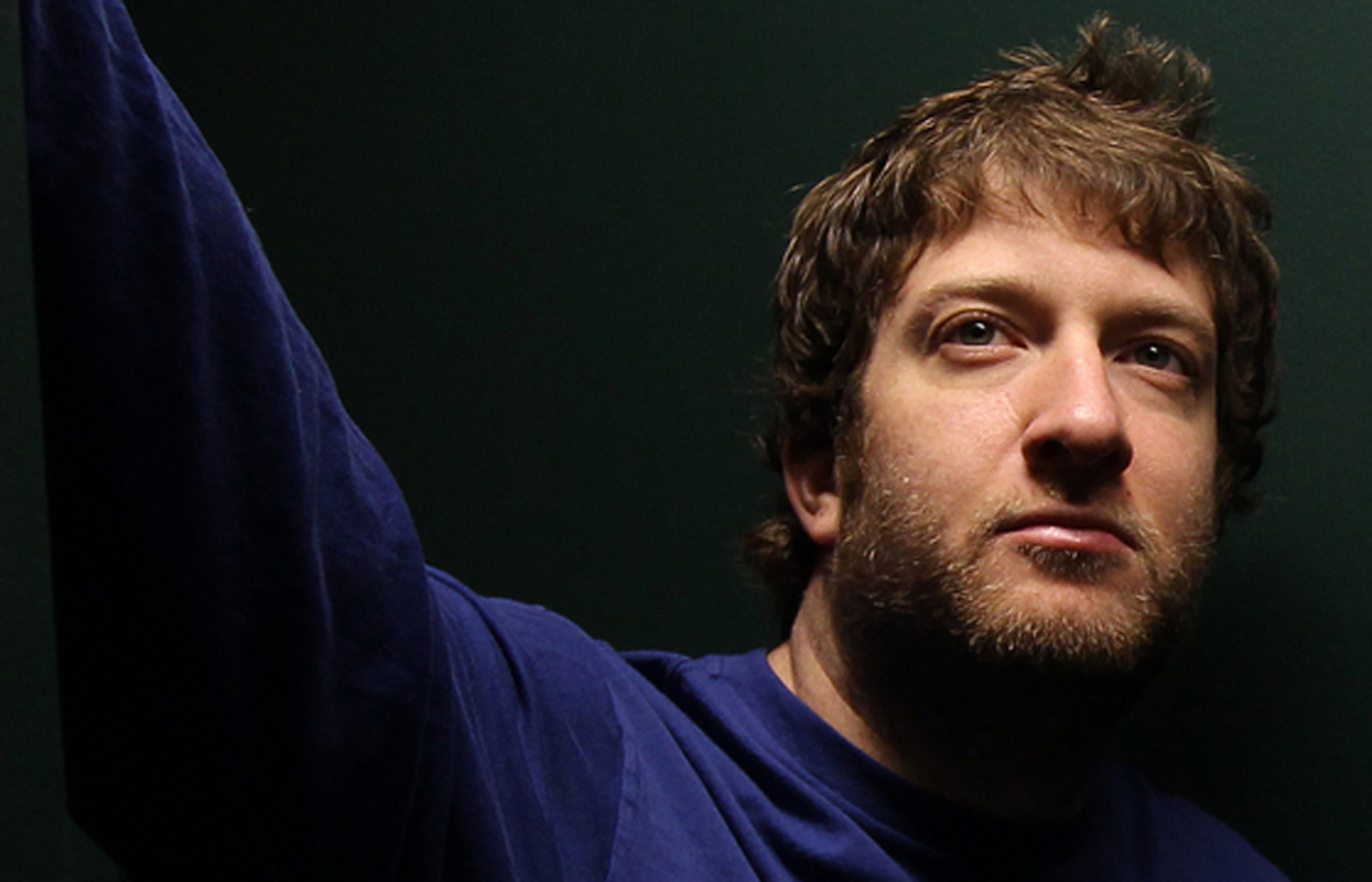 This is one of the unbelievably amazing names that might be unappreciated on the list. El Presidente did the entire world a huge favor when he started Barstool Sports and he's one of the best follows on Twitter.
Portney will be an easier guy to approach at the party, but I think a conversation with him will be the most entertaining on campus. This'll also be a bit of a reunion for Portney, who went to high school with McShay in Massachusetts.
8. Denard Robinson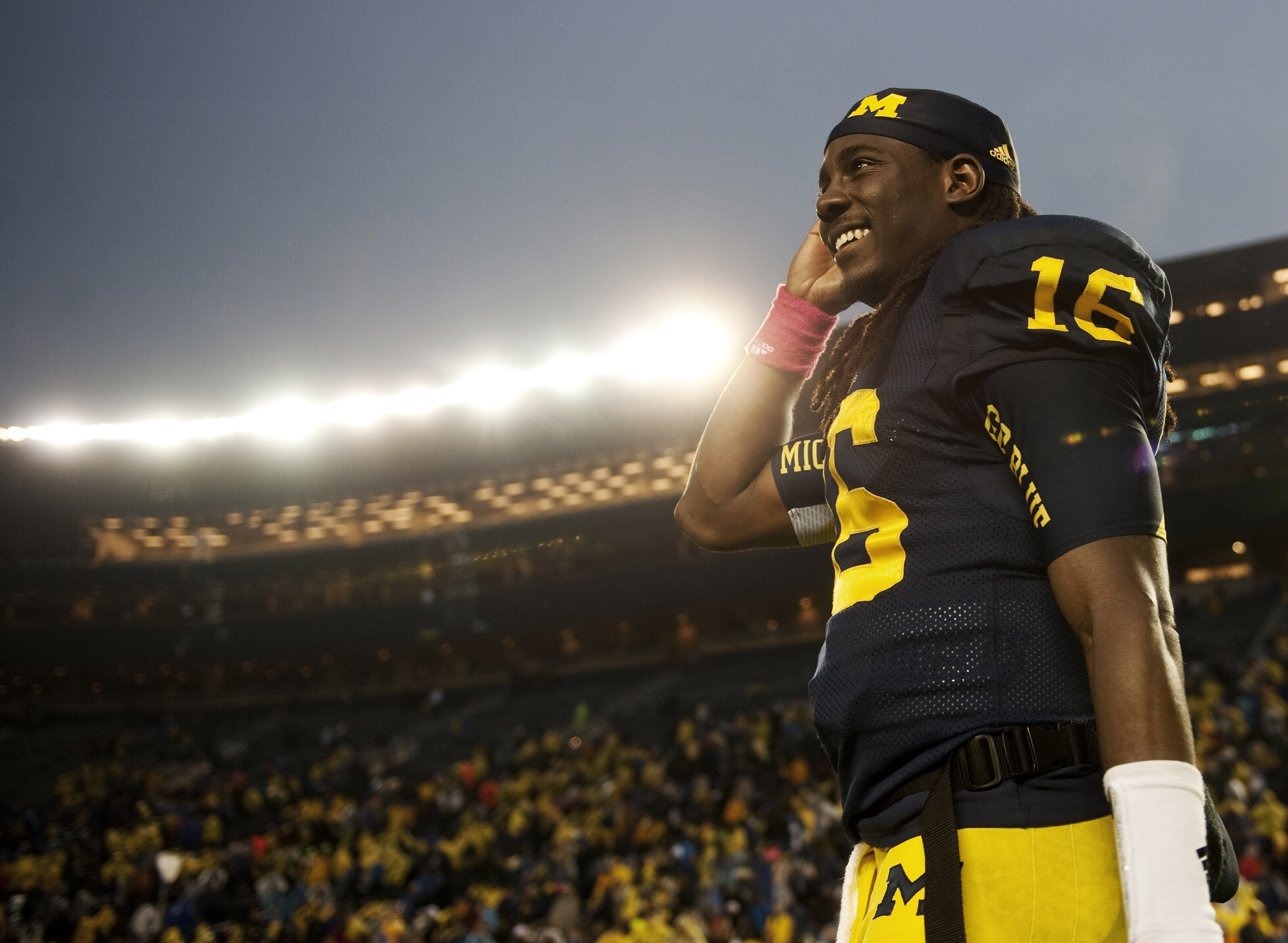 (Daniel Brenner, AnnArbor.com)
He may not be the biggest name on this list, but there's no way Shoelace wasn't making my top 10.
Denard Robinson was the single player who made watching Michigan football bearable from 2009-2012. In an offensive era defined by terrible coaching and broken plays, Denard turned bad snaps and missed blocks into 60-yard touchdown runs. He was the best athlete every time he took the field, and didn't make a peep when he lost his starting job due to injury.
And in a world of domestic violence, drunk driving, and banned substance abuse, it's refreshing to remember a character like Denard Robinson.
7. Migos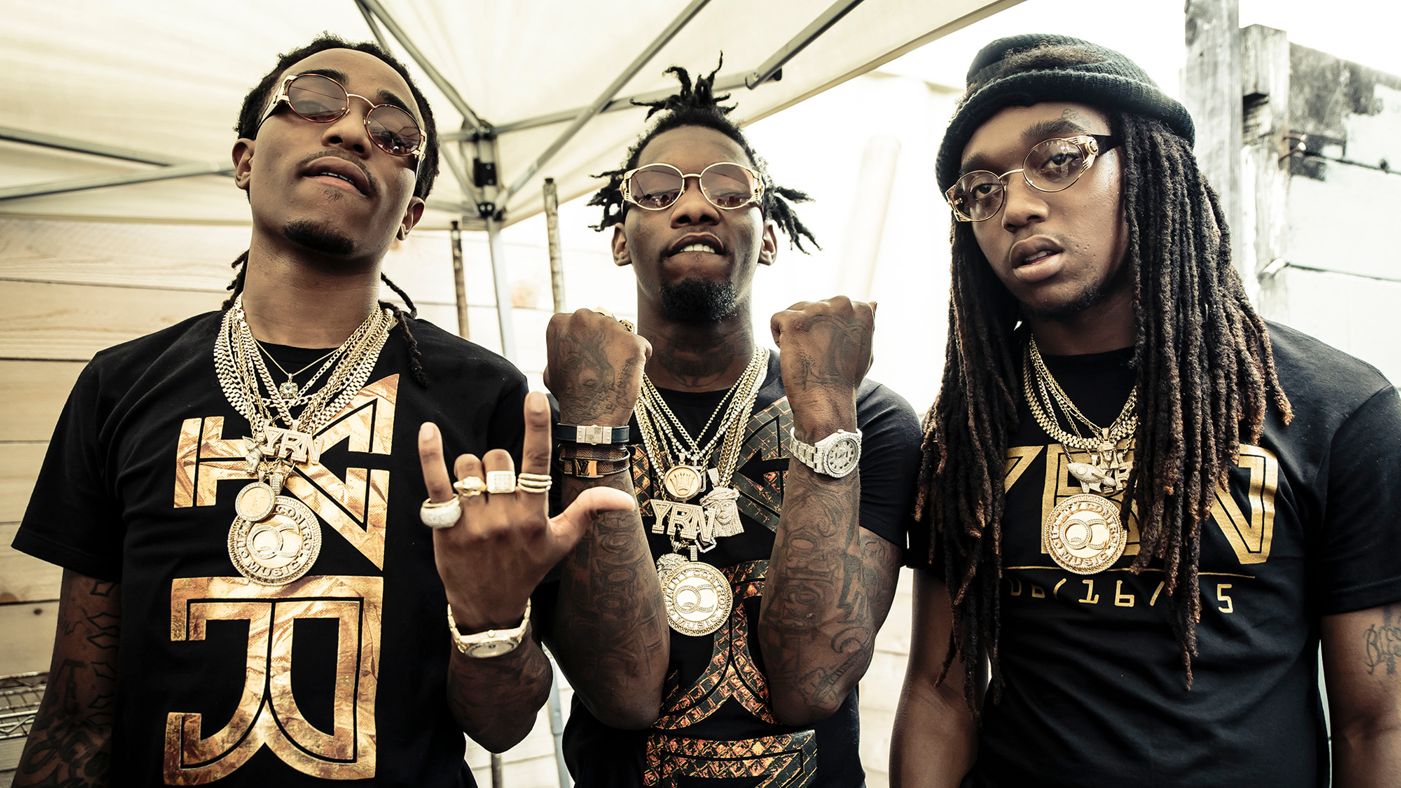 All you need to know about this hip hop trio is they call themselves Migos and their names are Quavo, Offset, and Takeoff. They work under the former manager for Gucci Mane, which I think makes them pretty cool, and I'm sure Harbaugh heard their name on the recruiting trail a few times.
Hey, they're no 2 Chainz, but they'll have to do.
6. Brad Keselowski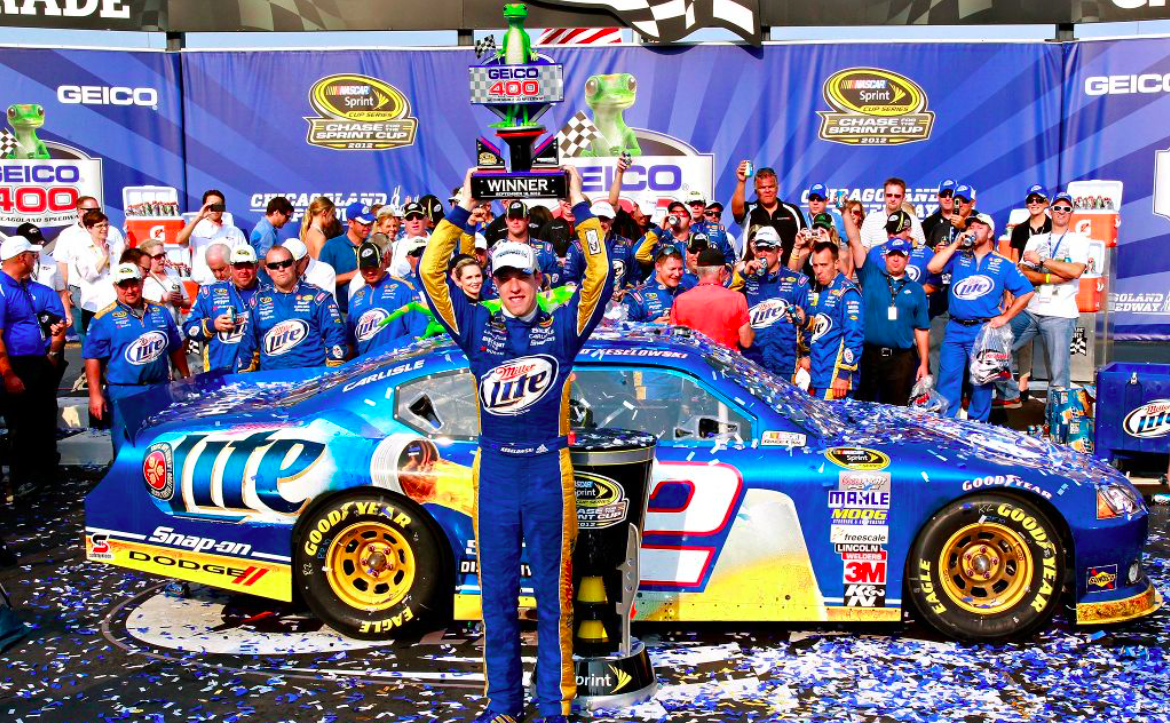 (Geoff Burke, Getty Images)
I'm certainly not much of a NASCAR expert, but a quick Google search told me Keselowski finished seventh in the Sprint Cup standings last season.
If top 10 is good enough for Harbaugh, it'll be good enough for the recruits. Keselowski has won at some of the biggest racetracks in the country and even has a Sprint Cup championship under his belt. As NASCAR's biggest Michigan football fan, he'll fit right in.
5. Mike Shanahan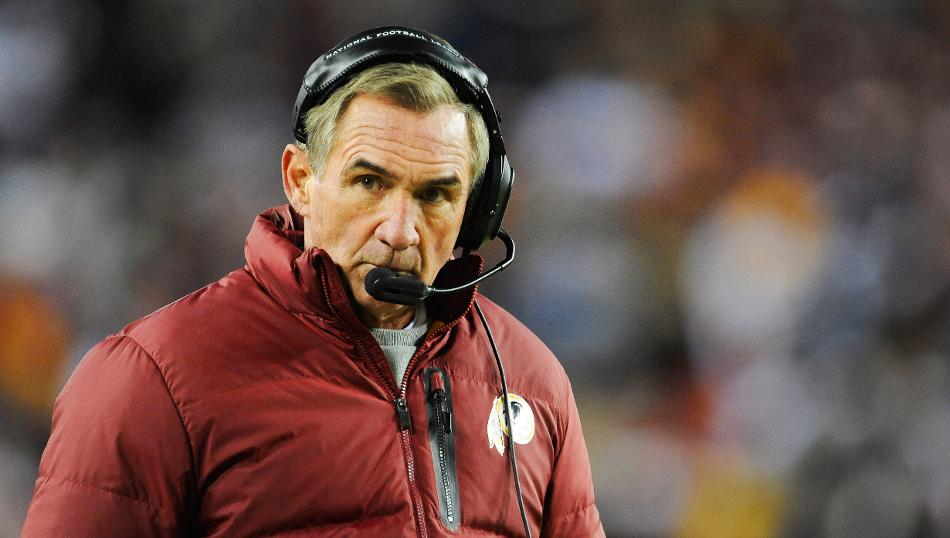 (Getty Images)
We're getting down into elite territory now, and my top 5 will start with the most accomplished coach attending the event.
Shanahan has been out of the NFL for a few years now, but his nearly two decades of head coaching experience is highlighted by three Super Bowl championships and 178 career wins.
In a building full of football fanatics, Shanahan's three rings will shine even brighter than Quavo's chains.
4. Desmond Howard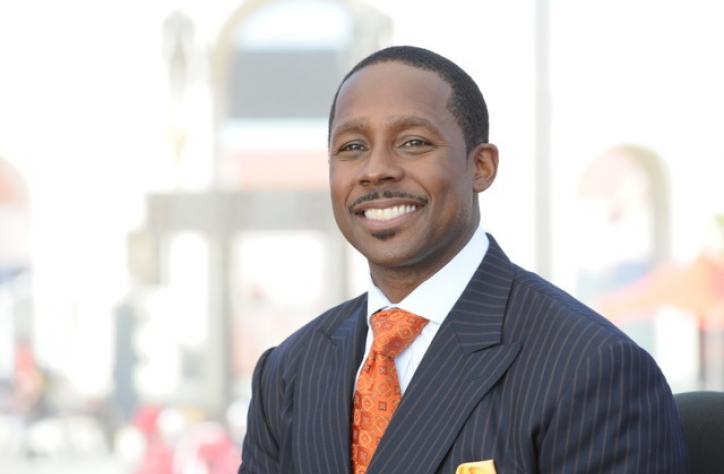 This was probably the easiest sell of the year for Harbaugh, but that doesn't take away from how valuable Howard's presence will be.
Howard is one of the greatest players in Michigan history as a Heisman Trophy winner and author of one of the program's most memorable moments. He's an unabashed homer for the Wolverines on the most popular football pregame show in the world and won't hesitate to do whatever he can to help Harbaugh in his pursuit of the best players in the country.
Des will give new Michigan players an early taste of what Ann Arbor love really looks like.
3. Ric Flair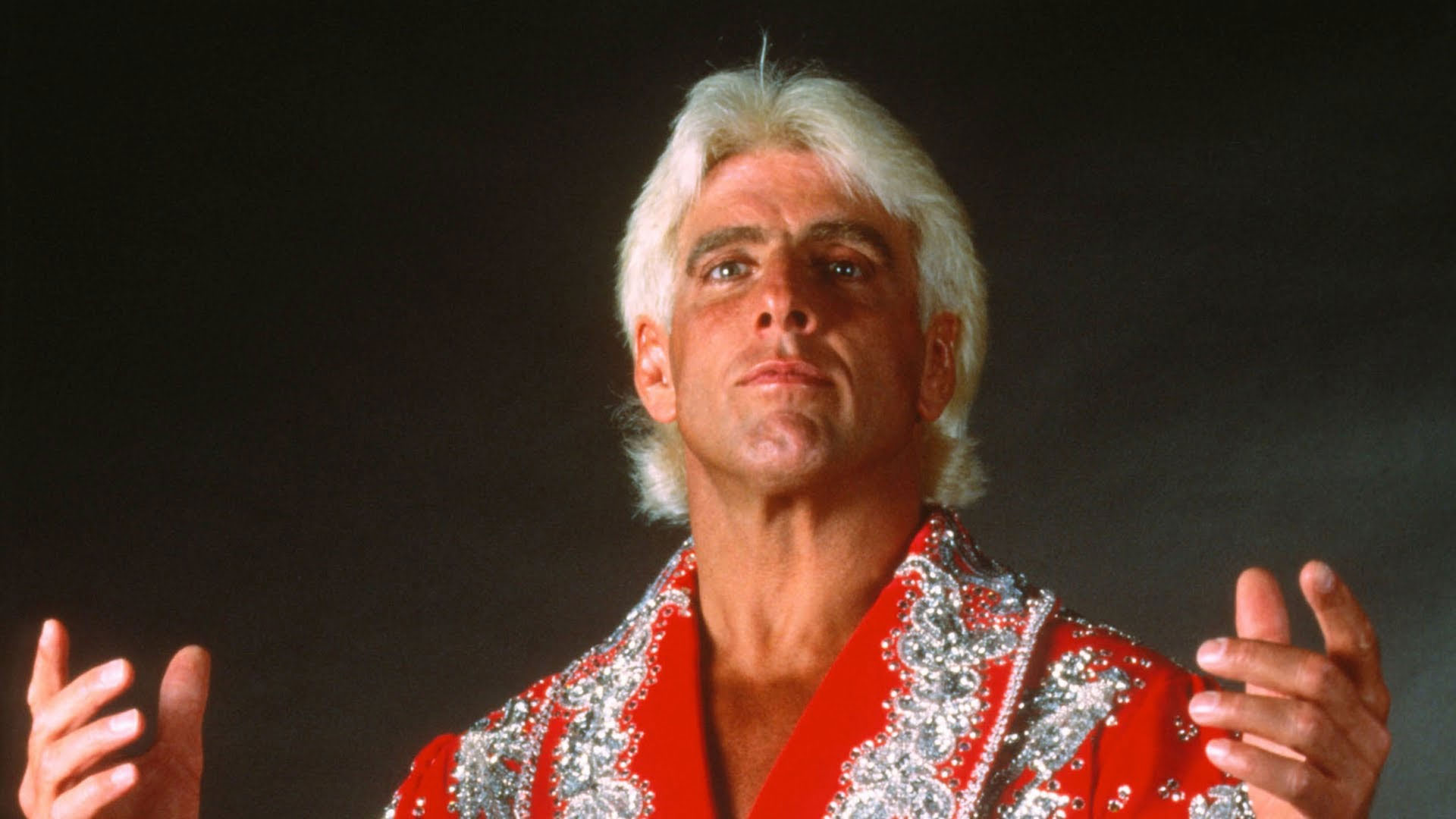 Ever since Harbaugh said he would love to host WrestleMania at the Big House, he's been a popular guy in professional wrestling circles. He specifically said he wanted to referee a bout between Ric Flair and Hulk Hogan, which likely kicked off the relationship that brought the former wrestler onto this list.
Wrestling isn't as popular as it used to be, but Harbaugh's sudden in with pro wrestlers is one of the things that is so Harbaugh you can't help but admire it. Flair, like Keselowski and Holland, demonstrates another corner of the sporting world Harbaugh has taken over.
2. Derek Jeter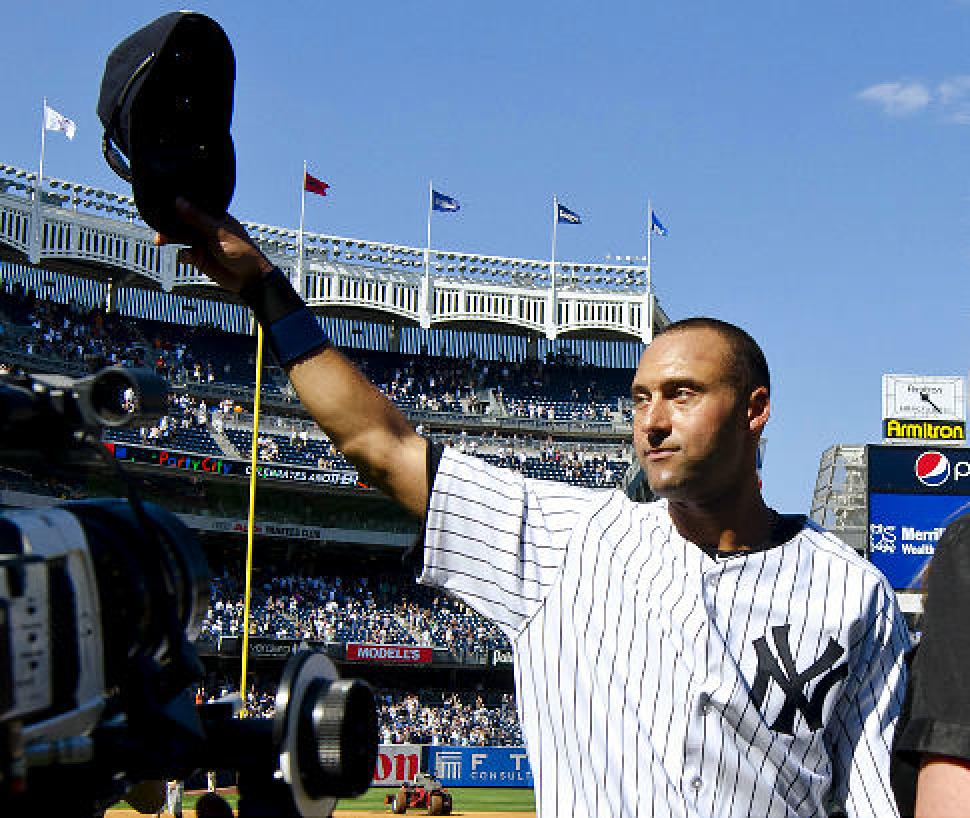 Every fanbase has its crowned jewels, and Derek Jeter is one Michigan fans hold close to their hearts. When Jeter shows his support for the Wolverines, Michigan football gains even more credibility.
It couldn't have been difficult to get Jeter to Ann Arbor for this party after he spent a full night partying at Rick's in the fall. The Captain also came to the Big House for a game this season and stood on the Michigan sideline. It's obvious that Harbaugh is working to keep Michigan's most famous fans in the loop.
1. Tom Brady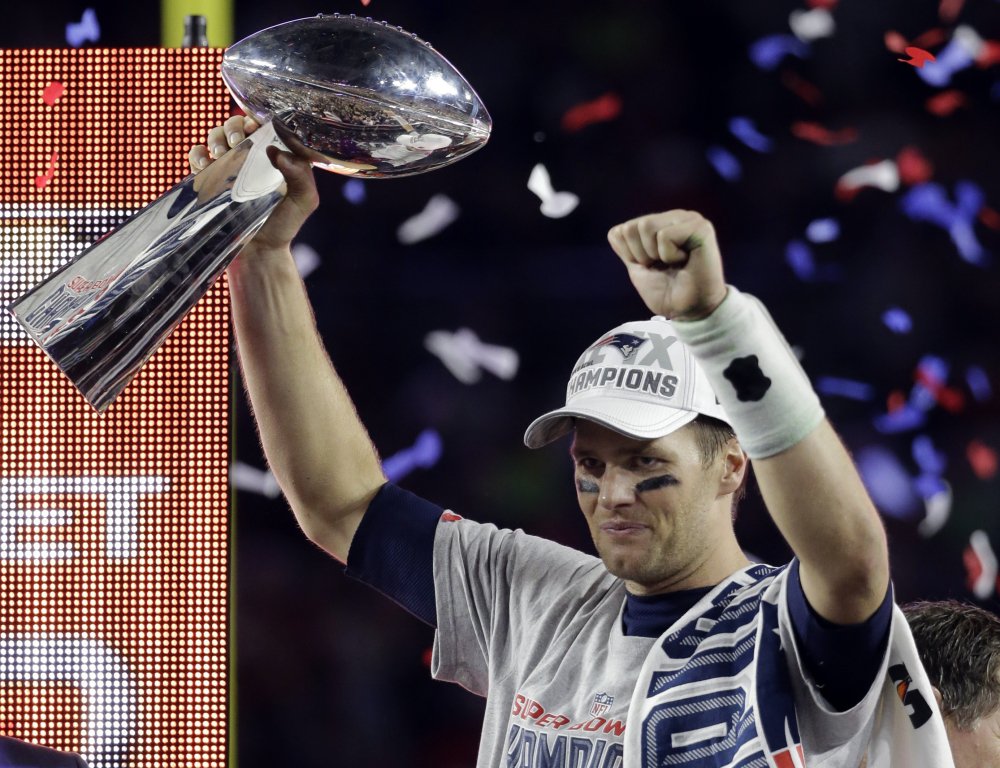 (AP)
Nobody on this list even comes close to matching Tom Brady. Even though he only started for two seasons at Michigan and fell to the 6th round of the NFL draft, Brady is one of the greatest players to ever step on the field.
When Brady walks into the hall with his four Super Bowl rings, two MVP awards, 11 Pro Bowls, and nearly 60,000 career passing yards, he'll be the absolute center of attention. Brady alone has turned half the state of Michigan into devoted Patriots fans and when his face pops up on the Big House scoreboard, the responding cheer is unmatched.
Brady is probably the most loved Michigan player of all time, and might retire as the greatest football player in history, so he grabs the top spot on this star-studded list.
While the event is drawing big names from all corners of the sports and entertainment world, I would be remiss not to mention the ChadTough Foundation, which will be the biggest beneficiary of the event. Proceeds from tickets sold to the event will go to the foundation, and Michigan donor Ira Harris announced that he will match any donation at the event up to $50,000. Whether you're going to the event, following The Players' Tribune's live stream, or stuck at work, head on over to the foundation's website and make a donation to help fight DIPG.
Wednesday is sure to be a big day for Michigan football, wrapping up one of the top recruiting classes in the country with a party full of stars on hand and all benefiting a great cause.
Who's got it better than us?
No-body!