---

For this week's edition of Friend vs. Foe, we welcome Philip from the Northwestern blog Lake the Posts.  He will provide his perspective on how or why Northwestern can beat Michigan on Saturday. Remember, this is not an actual game prediction. It is an attempt to describe how or why each team can win from each side of the matchup.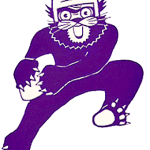 The case for Northwestern
by Philip
If there is one thing you learn from watching Northwestern football it is that anything is possible on any given day. Except a Northwestern blowout win. Those just don't happen. In Big Ten play this year, the Wildcats have proven that they can play with everyone on their schedule and that they cannot protect a lead in the fourth quarter. But you have to be good enough to build a lead in order to blow it – at least that is what the optimist in me says.
Northwestern had to do something and while the losses to Nebraska and Penn State still wake me up in a cold sweat, NU did some really nice things to get there that any defense has to be prepared to handle. This season has seen the emergence of Northwestern's run game, something the team has not really had since Tyrell Sutton in 2005.
Venric Mark is this team's biggest offensive weapon and his attitude has permeated through this rushing attack. He has already hit the 1,000 yard mark and has breakaway speed. Teams don't punt to him anymore because his likely to break one at any time. He had an 80-yard run against Nebraska and two 50-yard runs against Minnesota. Despite his small size and speed, Mark is not afraid to dish out a hit and run between the tackles. Don't be surprised to see him burst through a tiny crack between the hashes and burst forward or to get up from a pile and into a defensive lineman's face. If you do not have your defense locked onto Mark he will score on you and score on you quickly.
That makes Northwestern especially dangerous in the option game. Kain Colter still does some every-backing here and there, but he is most effective when he runs the option with Mark next to him. Just the threat of Colter opens things up for Mark and the threat of Mark opens things up for Colter, who is a very good decisionmaker in the option and extremely slippery when he is out on the perimeter.
On the other side of the ball, the Wildcats defense is improved although still a little weak. The run defense has been solid all year and the defensive line and linebackers have been solid. So long as they are making tackles and not overly winded from an offense that cannot stay on the field. The secondary too is improved even though it continues to give up yards in chunks. But the communications issue and generally the deep passes are not there for opposing teams. Northwestern has long not been a team you can overlook, but now that is really true. There is a reason Northwestern is No. 24 in the BCS.
The key for the Wildcats is staying on the field offensively. That has been the offense's struggle all year and it has led to disastrous results for Northwestern. Coming off the bye week, I suspect Northwestern will feel comfortable with its gameplan and come out with a lot of confidence in its run game led by Kain Colter, with easy passes mixed in to keep the defense off balance. There may be some Trevor Siemian sightings when Northwestern needs a long pass or Colter needs a breather. If he gets into any kind of rhythm passing, this offense becomes downright scary.
More importantly, if the Wildcats are able to sustain drives, the defense is good enough to hold down just about any offense and give the Cats a chance to win the game. If the Wildcats are unable to score points or sustain drives, the defense could get tired and that makes no lead safe.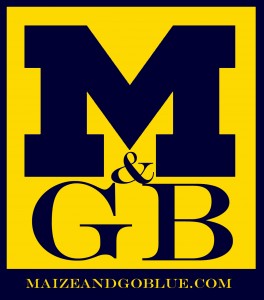 The case for Michigan
by Justin
This is a game that concerns me probably more than it should, similar to how I felt entering last season's matchup. Northwestern is probably a better team right now than it was last season and Michigan is arguably slightly worse. Michigan must win to stay in Big Ten title contention, while Northwestern can also say the same, although the Wildcats' path to Indianapolis is much more narrow than Michigan's.
The good thing is Northwestern's strength – an explosive offense – feeds right into Michigan's strength – a highly-ranked defense. The Wildcats rank 13th nationally in rush offense, averaging 236.4 yards per game, but just 113th in pass offense. Michigan's pass defense ranks first in the nation, and likely will remain that way after Saturday, but Greg Mattison has shown the past two years the ability to slow down a one-dimensional offense. Against big, pro-style offenses like Alabama that are equally as dangerous with the run and pass, the defense is vulnerable. But when he can gear up to stop the run, the defense responds.
Kain Colter is a fantastic athlete, but the NW offense is similar to Michigan's, relying heavily on the zone read, albeit at a faster pace. Mattison has done well to slow down these types of offenses, if not at first, but at least after making adjustments throughout the game.
Northwestern hasn't yet faced a really good defense this season, and the two good ones it did face, Penn State (26th) and Nebraska (31st), resulted in losses. Penn State limited Northwestern to just 247 total yards (112 rushing), while Nebraska held NW to 180 yards rushing. Both are well below the season average. There's no reason to think Michigan's defense can't do the same.
But where Michigan will win is on the other side of the ball. Northwestern's total defense ranks 60th nationally and 35th in points allowed per game, giving up almost a touchdown more than Michigan. While the rush defense is respectable, the pass defense gives up 272 yards per game. Matt McGloin torched the Wildcats for 282 and Taylor Martinez did so for 342. This is where I think in this game, given the health of Denard Robinson, Devin Gardner might present the better matchup. It's kind of blasphemous to say so, and I still think Michigan can win whether Gardner or Denard starts, but Gardner presents a better passing game, especially with Denard's ailing throwing elbow.
Of course, no one outside of The Fort knows the status right now, so until I hear otherwise, I'm going to assume Denard will be the starter. If so, I believe he can have a game similar to what he did last year against Northwestern (337 yards and two touchdowns passing, 117 yards and two touchdowns rushing) and similar to Martinez's performance a couple weeks ago.
I have a sneaking suspicion that we will see some Gardner regardless of Denard's health, but expect a closely contested first half with Michigan pulling away in the second. It won't be as high scoring ast last year's meeting in Evanston, but there's no reason Michigan should lose. Stay tuned for tomorrow's game preview and staff predictions for a more in depth analysis.