---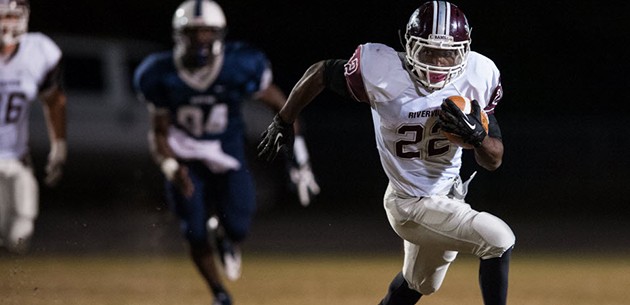 Previously: 2015 TE Chris Clark, 2015 CB Iman Marshall, 2015 QB Zach Gentry
Karan Higdon – RB 

|

 

5-10

, 190 | Sarasota, Fla. – Riverview

ESPN

: 3-star, #70 RB

Rivals

: 3-star, #45 RB

247

: 4-star, #29 RB

Scout

: 3-star, #84 RB
Other top offers: Iowa, Arizona, Tennessee, Arkansas, Syracuse, South Florida, Kentucky, Nevada
One of the first commits flipped to Michigan on National Signing Day, Karan Higdon swapped Hawkeye black and gold for the maize and blue of Michigan in the early hours of Wednesday morning. The diminutive running back out of Riverview High School in Sarasota, Fla. offers eye-brow raising athleticism to a Michigan backfield that is stocked with powerful runners the likes of Derrick Green, Ty Isaac, De'Veon Smith, and possibly Drake Johnson. Higdon brings a different dimension to the Wolverines' stable of backs, but may not have the overall ability to make much a difference in his collegiate career.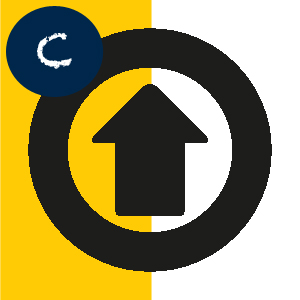 Higdon measures in at approximately 5'9" and 185-pounds, by no means an intimidating, downhill runner. Higdon shows very good burst out of his stance and getting through holes between the tackles. However, he rarely is able to break one-on-one tackles and relies on his ability to dance away from defenders than to run through them. Higdon is able to lower his pads into contact and shows the determination to run his legs on contact, but will have to make his mark outside of the tackles to be an impactful running back.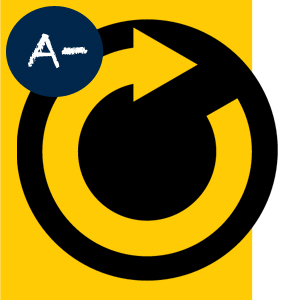 Higdon's athletic ability as an outside of the box runner made him dangerous at the high school level and he shows the ability to transition that ability into forcing opposing defenses to respect his ability to make plays on the outside. Higdon has very good jump-cutting ability and impressive stop-start transition to elude would-be tacklers. While he has good speed, Higdon won't make anyone forget about the likes of Chris Rainey and LaMichael James, both of whom had electric speed to outrun angles and take the perimeter with ease. Higdon will need to improve his ability to read blocks and find running lanes in order fully take advantage of his athletic gifts.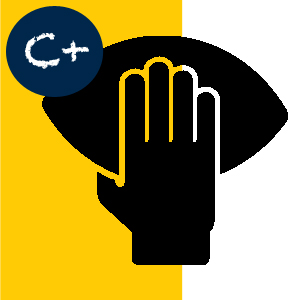 Though rarely used in the passing game, Higdon showed flashes of pass catching ability at Riverview High. Higdon has a small catching radius, but is able to catch the football outside of his frame and has the quick acceleration to pick up big yards after the catch.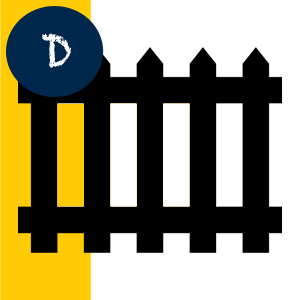 Few running backs the size of Higdon are effective pass blockers at the collegiate level and Higdon is no exception. While he shows a willingness to get in the way and will get out in front of his quarterback when scrambling, Higdon simply lacks the strength and stature at this point to fill the third down back void left by the departure of graduate transfer Justice Hayes.
Michigan has several running backs on scholarship who have the potential to become above average rushers at the collegiate level, and Karan Higdon is one of them. However, Higdon is somewhat of a one-trick pony who relies on his speed and athleticism to make plays with the ball in his hands and doesn't have the tools to succeed between the tackles. Look for Higdon to become a complementary piece in the backfield within the next couple of seasons as a threat to stretch the field horizontally.
MG&B Grade (out of 10)
8.0 (3-star)
As the first running back commitment since the 2013 class, and a signing day surprise at that, Higdon should become a fan favorite at Michigan. His high school coach — a Michigan fan — posted on MGoBlog a long description of Higdon's recruitment and how Michigan landed him. You should definitely check it out if you haven't already.
_____________________________________________________________________________________________
Alex is currently a senior at UM-Dearborn and has a background in scouting and player evaluation, having learned from some of the best in the business. He contributes a weekly recruit profile/evaluation piece each Friday. Visit our Meet the Staff page to read more about Alex.