---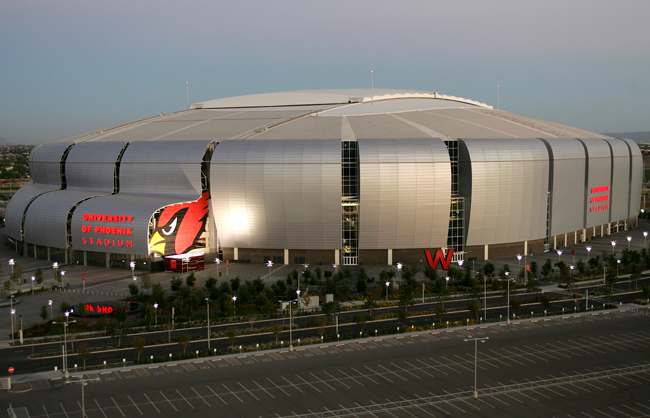 Upsets around the country kept Michigan's razor thin playoff hopes alive in Week 11 as four top 10 teams lost, two of which fell below the Wolverines in the rankings. But the playoff committee still isn't sold on Jim Harbaugh's team, which moved up only two spots to No. 12.
Michigan will have its eye on another deep slate of games around the country Saturday, highlighted by a pair of Big Ten matchups necessary to keep its East Division title hopes alive. Can the Wolverines win in Happy Valley and slip into the top 10?
Here are the teams Michigan should root for:
"I really, really need you"
In honor of Sanka Coffie from Cool Runnings, these teams completely hold Michigan's fate in their hands. These are the teams that Michigan absolutely needs victories from on Saturday in order to keep the Wolverines' CFP hopes alive. If even one of these teams falls, Michigan's CFP dreams die.
No. 12 Michigan (away) against Penn State (12pm, ABC): It goes without saying that the most important game of the weekend for Michigan is its own. Penn State is undefeated at home this season and Christian Hackenberg is playing likely his last game at Beaver Stadium. A loss would end the Wolverines' national relevance.
Result: Michigan 28 – Penn State 16
No. 3 Ohio State (home) against No. 9 Michigan State (3:30pm, ABC): Does it feel dirty to read this? It should, but that's what happens when you lose to MSU at home and put your destiny in someone else's hands. Without an OSU win Saturday, Michigan can kiss its Big Ten title hopes goodbye.
Result: Michigan State 17 – Ohio State 14
In honor of JP from Angels in the Outfield, this is the "It could happen" group. These are the teams Michigan is rooting for that have a legitimate chance to win on Saturday. Wins by these teams either help the Wolverines move up in the rankings or improve their resume (in order of kickoff time).
Virginia Tech (home) against No. 17 North Carolina (12pn, ESPN): Despite an opening season loss to terrible South Carolina and a pair of cupcake wins over FCS schools, North Carolina is shooting up the playoff rankings. The Tarheels could be dangerous if they head into the ACC title game on an 11-game winning streak, so Michigan will be rooting for the Hokies.
Result: North Carolina 30 – Virginia Tech 27
No. 5 Iowa (home) against Purdue (12pm, ESPN2): This should be an easy win for Iowa, a team Michigan needs to stay unbeaten into the Big Ten championship game if it has any hopes of jumping into the top four.
Result: Iowa 40 – Purdue 20
No. 20 Northwestern (away) against No. 25 Wisconsin (3:30pm, BTN): I can't stress how important this game is for Michigan's resume. With a win, Northwestern would establish itself as a no-doubt top 15 team with four solid wins on the season. That would make Michigan's 38-0 win over the Wildcats so much more impressive. Unfortunately, a loss might (unfairly) knock Northwestern out of the top 25 altogether.
Result: Northwestern 13 – Wisconsin 7
No. 13 Utah (home) against UCLA (3:30pm, FOX): Now that the Utes have dropped below the Wolverines in the rankings, Michigan needs Utah to keep winning. As long as Utah stays in the top 15, that loss back in Week 1 doesn't look too bad.
Result: UCLA 17 – Utah 9
No. 22 Ole Miss (home) against No. 15 LSU (3:30pm, CBS): The College Football Playoff committee loves to overreact when one overrated SEC team beats another overrated SEC team. Michigan could get jumped by LSU if the Tigers win on the road against an average Mississippi squad, so Michigan needs this one to go to the Rebels.
Result: Ole Miss 38 – LSU 17
No. 6 Oklahoma State (home) against No. 10 Baylor (7:30pm, FOX): Unfortunately for most of the ranked teams currently on the outside looking in, the Big 12 played a cupcake-laden schedule through the first nine weeks of the season to inflate its rankings before matching up with any real competition. So Michigan finds itself behind three Big 12 teams with only two weeks to go. The problem is, the Big 12 teams are all playing against each other, so they can't all lose. I won't go over the entire scenario here, but there is a way Michigan can vault ahead of all four (Oklahoma State, Oklahoma, Baylor and TCU). That scenario begins with an Oklahoma State win over Baylor Saturday.
Result: Baylor 45 – Oklahoma State 35
"It's just not believable, Cotton"
In honor of Pepper Brooks, from Dodgeball, these are the true underdog stories. These teams have almost no chance to win, but if they do, it would really help Michigan.
Florida Atlantic (away) against No. 8 Florida (12pm, SECN): Well, the Gators did almost lose to Vanderbilt two weeks ago. If Florida Atlantic doesn't take care of Florida, Florida State probably will.
Result: Florida 20 – Florida Atlantic 14 (OT)
Boston College (away) against No. 4 Notre Dame (7:30pm, NBCSN): This game will probably be over by the end of the first quarter.
Result: Notre Dame 19 – Boston College 16
No. 18 TCU (away) against No. 7 Oklahoma (8pm, ABC): Yes, TCU is ranked in the top 20, but I just don't see the Horned Frogs having any chance on the road against the Sooners. TCU barely held on against a putrid Kansas team last year as the injuries appear to have caught up with the Frogs. Oklahoma has no business being in the top 10 after losing to Texas and playing only one ranked team in its first 10 games, but that's how the committee operates.
Result: Oklahoma 30 – TCU 29
California (away) against No. 11 Stanford (10:30pm, ESPN): Apparently having better wins, better losses and better outcomes against common opponents isn't enough to boost Michigan ahead of Stanford in the rankings. Unfortunately, it'll be up to a bad Cal team to help the Wolverines change that this week. If the Cardinal loses this weekend, Michigan can root for it to knock off Notre Dame next Saturday.
Result: Stanford 35 – California 16
Charleston Southern (away) against No. 2 Alabama (4pm, SECN): This would never happen, but it would be hilarious if Alabama lost after Nick Saban's rant about how good Charleston Southern is. Hey, maybe losing to an FCS school would drop Alabama out of the top 5.
Result: Alabama 56 – Charleston Southern 6