---

Michigan has the unique position of having three big rivals. Most teams only have one rival to get up for, but year-in and year-out, Michigan has three. While we, as fans, hate each of these teams, we carry some respect for them. Michigan State and Ohio State carry conference affiliation ties while Notre Dame, well, we all just put up with them. All season long, it's fun to keep track of how each of them is doing, but there's only so much time on Saturday to watch games. More often than not, they play at the same time Michigan does so you don't get a chance to do your "advanced scouting." Well, don't fret because we've got you covered. This weekly feature will give you an overview of Notre Dame, Michigan State, and Ohio State's games the previous weekend and a look ahead to the upcoming one.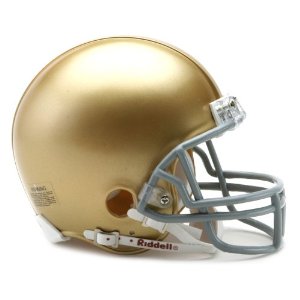 #1 Notre Dame 22 – USC 13
Record: 12-0
This Week: Regular season over
Notre Dame took the final step towards the BCS title game by downing USC in its season finale. Despite the Trojans missing their record setting quarterback, Matt Barkley, and replacing him with a freshman, I may be ready to change my tune on the Irish. All season long I have been reluctant, to say the least, to give Notre Dame full credit for being a top team. The rankings may say they are the No. 1 team in the land, but my football knowledge says they are far from the top team in the land. They struggled against Purdue, BYU and Pitt – none of whom are good teams. They barely beat Michigan despite being given the ball six times on turnovers. On Saturday night they beat a USC team with two future NFL receivers on offense (possibly the best receiver tandem in college football no less); but they did it against a freshman quarterback making his first start.
However, Notre Dame has beaten all comers and I will not take anything away from their defense. They've held strong when they needed to and when it matters the most, like in the red zone. They have finally found their coach in Brian Kelly and he is poised to become yet another Irish head coach to win a national title in his third season.
Charlie Weiss may have recruited these seniors but Brian Kelly has turned them into winners. This Notre Dame team is good and given what they've done they deserve to play in the BCS title game. I will not concede they are the best team in all the land, yet. Nor will I proclaim they are back; I need to see consistency, not just one magical season. Regardless, they will be a worthy opponent for the SEC in the BCS title game, unlike Ohio State has proven to be against them in title games.
And now on to the game. The Irish took their opening drive and went straight into the heart of Trojan territory. However, they were held off inside the 10-yard line and held to just three points. USC and its redshirt freshman took the field and ran the ball four straight times with Curtis McNeill. With the "pressure" off their young QB, Lane Kiffin let the kid air it out. He missed on three straight attempts and USC was forced to punt. Notre Dame used a heavy dose of Theo Riddick through the air and on the ground as they made way for a Cierre Wood 2-yard touchdown run.
Up 10-0 ten minutes into the game and it looked like the Irish might run away with it. But as Lee Corso likes to say, not so fast my friend. Max Wittek regained his composure and went 5-of-5 for 48 yards and a touchdown to Robert Woods to get the Trojans back within three points. Notre Dame mounted another long drive but managed only a field goal. USC added another field goal their next time out, and then forced the Irish into a three-and-out to get the ball back with just over a minute and a half remaining and a chance to take the lead before halftime. The Irish defense had other ideas as they picked off Wittek's first pass attempt; ultimately setting up Kyle Brindza for a career long 52-yard field goal, which he nailed. The Irish led 16-10 at the half, but it was far from over.
Max Wittek's first pass of the second half was also picked off, but this time the Irish could not capitalize. It went back and forth until about the six minute mark in the third when Brindza hit his fourth field goal of the day to give Notre Dame a two possession lead at 19-10. USC added a field goal on their next drive to cut the lead back to six but that would be as close as they got.
Aided by a 60-yard kick return by George Atkinson III, the Irish were set up in great field position and used it to their advantage. They quickly marched inside the Trojan 10-yard line but were held out of the end zone. It didn't matter because Kyle Brindza's fifth field goal of the night proved to be the nail in USC's coffin.
Next:
At 12-0 and the No. 1 team in the BCS rankings, Notre Dame is set up for the BCS title game against the winner of this weekend's SEC Championship game, Georgia or Alabama. Both teams sport stout defenses and good quarterbacks. I'd give Georgia the edge in the passing attack (which could cause ND fits if they cannot get pressure) and Alabama the edge in the rushing attack. Regardless of which team emerges out of Atlanta we should have a great title game on our hands.
___________________________________________________________________________________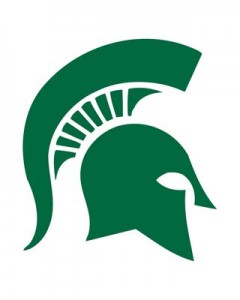 Michigan State 26 – Minnesota 10
Record: 6-6, 3-5 Big Ten
This Week: Regular season over
Michigan State was looking to get bowl eligible against a Minnesota team that just cannot catch a break. Le'Veon Bell made sure the Spartan offense did its part, rushing for 266 yards and a touchdown, while Dan Conroy made four field goals.
On defense, they looked like the Sparty of last year, holding the Golden Gophers to a mere 96 yards of total offense, 92 of which came through the air.
The Gophers took the lead 7-3 in the first on the heels of a pick six by Aaron Hill but that would be the only time they found the end zone. Conroy added a field goal, then Andrew Maxwell found Bennie Fowler for a 41-yard touchdown pass less than three minutes later to go up 13-7. Sparty picked off four passes and made the most of them as they held off a Gopher team without its head coach in the second half.
Minnesota head coach Jerry Kill suffered yet another seizure during halftime and did not return. Our thoughts and prayers go out to him and his family.
Next:
With the win Michigan State became bowl eligible. It wasn't quite what they expected but they should be thankful to be going bowling at all. At this point we don't know for sure who they'll play but it won't be a New Year's day bowl, we know that much. We will find out the matchup on Sunday evening.
___________________________________________________________________________________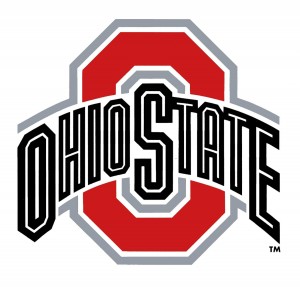 Ohio State 26 – Michigan 21
Record: 12-0
This Week: Season over
We won't rehash the tragedy that struck on Saturday, but Ohio State's season ends before December due to NCAA sanctions. In true Buckeye fashion, they honored the man who put them on probation during the first quarter of Saturday's game, giving him a standing ovation and lifting him onto their shoulders. That's all you need to know about our rivals to the south.