Posts Tagged 'Ron English'
---
Previously: Michigan offense


---
In case you forgot, or have been living in a cave, Michigan won in thrilling fashion last week, scoring two touchdowns in the final 1:13 to beat Notre Dame for the third straight year. It already feels like Brady Hoke has been at Michigan forever, but in reality, it's been two games, and what a crazy two games they have been.
It's basically unquantifiable, but I wonder what the most interesting first couple of games to start a career at a school is. Hoke's start has to rank up there pretty high, starting off with the first non-full game full game in Michigan history and then the fourth quarter magic in the first ever night game in Michigan Stadium.
Michigan v. Eastern Michigan

Saturday Sept. 17
12 p.m. ET
Big Ten Network
2-0

Record

2-0
Western Michigan 34-10
Notre Dame 35-31
Wins
Howard 41-9
Alabama State 14-7
Losses
34.5
Scoring Offense
27.5
152
Rushing YPG
331
218
Passing YPG
88
370
Total Offense
419
20.5
Scoring Defense
8
147
Rush Defense YPG
41.5
249
Pass Defense YPG
170.5
396
Total Defense YPG
212
8
Takeaways
3
3
Giveaways
3
2/1
Sacks By/Allowed
10/3
6-of-15 (40%)
Third-down Conv.
10-of-26 (38%)
0-for-0
Field Goals
2-for-3 (67%)
35.6
Net Punt Avg.
34.3
This week, Hoke hits a milestone with his 100th game as a head coach, but he's probably ready to settle down into a typical Michigan football groove with a classic Mid-American Conference spanking. Eastern Michigan makes the 11-mile drive from Ypsilanti, and for the first time since 1989, is off to a 2-0 start.
Hoke isn't taking Eastern lightly, however: "You can tell Ron [English]'s done a great job in his footprint on that program…If you look at 331 yards per game, I don't care who you're rushing the ball, if you're averaging that, that's pretty significant," Hoke said Wednesday. "There's a number of guys that have spent time here in Ann Arbor on that staff who are very good coaches, and guys who understand and have a philosophy on how you play the game of football. We've got a lot of work ahead of us."
Coach speak? Yes. But Hoke's the type of coach to instill the "don't overlook an opponent" mentality into his team. Let's take a look at how the two teams compare.
Quarterbacks:
There's really no comparison at this position. EMU's junior quarterback, Alex Gillett, is a second-year starter who completed just 55 percent of his passes a year ago for 1,633 yards and 13 touchdowns. He also led the Eagles in rushing with 766 yards and five touchdowns on 4.3 yard per carry. Interestingly enough, Gillett began his career against Michigan two years ago when he took over for injured Andy Schmitt midway through the game and completed 2-of-4 passes for nine yards and rushed for 40 yards.
So far this season, he has been below average, completing 47.5 percent for 176 yards, three touchdowns, and two interceptions. He has, however, rushed for 150 yards and a touchdown on 21 carries.
Comparatively, Denard Robinson had a better fourth quarter last week than Gillett has had in two games. At this point, Robinson is behind last year's pace, having just a 54 percent completion rate for 436 yards, 4 touchdowns and three interceptions, while rushing for 154 yards and a touchdown. Despite his struggles in the passing game, he's still the most explosive player on the field.
Edge: Michigan
Running Backs:
Eastern brings the nation's fifth-best rush offense into Ann Arbor, coached by former Michigan running back Mike Hart. It will be a bitter-sweet day for Hart, returning to his old stomping grounds but coaching against his Alma mater. He has a pair of talented backs at his disposal with Javonti Greenes and Dominique Sherrer. Greene is averaging 7.4 yard per carry and 133 yards per game, while Sherrer is averaging 7.7 and 116.
Green is the more explosive of the two, but both are equally dangerous, and with Hart coaching them up, they cannot be underestimated.
Michigan missed Fitzgerald Toussaint last week against Notre Dame. The sophomore was out with an injury and it showed as Michigan failed to get anything going on the ground. Hoke said Wednesday that Fitz should be back and Michigan needs him to prove he can be a feature back that opposing defenses have to respect. None of the other backs stepped up last week, combining for just 10 yards on eight carries.
Edge: Eastern Michigan
Receivers and Tight Ends:
The leading receiver for the Eagles so far this season is Nick Olds, who has caught five passes for 69 yards and a touchdown. He and junior tight end Garrett Hoskins are both good sized targets, but the EMU pass offense ranks 117th out of 120 in FBS.
Michigan has plenty of targets who, whether last week was a mirage or not, showed they can go up and get the ball. Junior Hemingway is the obvious go-to guy this year, but Michigan isn't lacking for play-makers at the position.
Edge: Michigan
Offensive Line:
Eastern's line has been good enough to pave the way for 331 rushing yards per game so far this season. Standard cupcake disclaimer applies, as those two games were against Howard and FCS school Alabama State, but it's still impressive. The unit has allowed three sacks so far, which isn't bad either.
Michigan's line got manhandled by Notre Dame's defensive front last week. It wasn't able to get any push up front to allow the backs any running room. However, Notre Dame's front seven is a talented bunch and made it clear from the onset that it was going to stack the box and force Robinson to beat it with his arm. The UM offensive line is still more talented than EMU and that will show on Saturday.
Edge: Michigan
Defensive Line:
The Eagles have been able to get to the quarterback through the first two games, recording 10 sacks, which is good for fifth nationally. Senior lineman Brad Ohrman has recorded two-and-a-half of those.
Michigan's line has been average so far. It gave up just 96 rushing yards to Western Michigan in Week 1 (in three quarters), but allowed Notre Dame to gain 198 on six yards per carry. It hasn't been able to consistently pressure the quarterback, with the exception of freshman Jake Ryan, although he has been rushing from both the linebacker and end spot. Like the offensive lines, Michigan still has the more talented of the two teams' units
Edge: Michigan
Linebackers:
Eastern has a couple of solid linebackers in Marcus English and junior college transfer Justin Cudworth. Cudworth leads the team in tackles with 19, while English is second with 13. They each also have 3.5 tackles for loss, and English has a sack.
Michigan's linebackers have been hit-or-miss. With Kenny Demens and Brandon Herron (who didn't play against ND), you have to take the good with the bad at this point. Cam Gordon may be back this week, but may not have the stamina to play much yet. It will help the unit when he returns. Jake Ryan, as mentioned above, has been a surprise. He's been able to get some pressure and make plays, but has also had his share of struggles.
Edge: Michigan
Secondary:
The EMU secondary features a couple of BCS conference transfers in former UCLA transfer Marlon Pollard and Louisville transfer Latarrious Thomas. As a unit, the Eagles secondary is allowing just 170 passing yards per game (again, Howard and Alabama State).
Michigan's secondary got torched by Michael Floyd et al. last week, but that's likely the best passing offense it will face all season. Senior Troy Woolfolk continues to get banged up and J.T. Floyd and Courtney Avery are struggling. The safety play has been the most consistent so far with Jordan Kovacs as the big playmaker and Thomas Gordon not giving up the big play.
Edge: Michigan
Special Teams:
Sophomore kicker Kody Fulkerson has connected on 2-of-3 field goals so far, with a long of 45, and 7-of-7 extra points. Punter Jay Karutz is averaging just 34.3 yards per punt (92nd nationally). The returnmen are pretty good. Sherrer handles kick return duties and is averaging 29.3 yards per, which would rank in the top 15 nationally.
Michigan is still yet to try a field goal, and freshman punter Matt Wile is averaging 35.6 yards per punt. The return game hasn't done much so far with a long return of 21 on a punt and 25 on a kickoff.
What I am worried about is the kick coverage. While it may not come back to haunt the Wolverines this game, it will eventually. Opponents are averaging 23.1 yards per return and have nearly broken a couple.
Edge: Even
Coaching:
EMU is coached by former Michigan defensive coordinator Ron English. He's in his third year there and is slowly turning the program around. The Eagles are 2-0 for the first time since 1989.
Hoke knows all about turning programs around and has a similar career path as English, although a much quicker rise. Both served as assistants under Lloyd Carr, but Hoke has been a head coach since 2003.
Edge: Michigan
Intangibles:
Michigan has to guard against an emotional let down after the thrilling last-second win over Notre Dame under the lights last week. Hoke is even-keeled enough to keep that from happening. Eastern will be pumped up, off to its best start in more than two decades, and coached by former Michigan players and coaches. Still, it's in the Big House, and EMU hasn't played a substantial opponent yet.
Edge: Michigan
Michigan may get off to a slow start, but expect to see a lot of runs. After last week's running game debacle, Hoke and offensive coordinator Al Borges will want to work on the running game, keep the playbook as simple as possible, and cruise to victory.
Defensively, Michigan will have its hands full with the EMU rush offense. Look for Mattison to stack up to stop the run and force Gillett to throw the ball. Expect a couple of interceptions as a result. The Eagles will probably still get some yards, but won't be able to keep pace with Michigan.
Prediction: Michigan 45 – Eastern Michigan 20
Good to Know: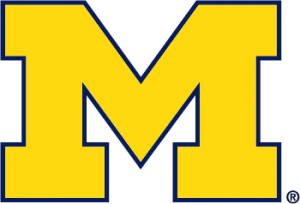 Michigan is 9-0 all-time against Eastern Michigan, having outscored the Eagles 296-59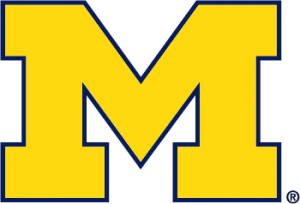 Michigan has won 11 straight September games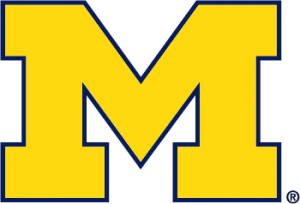 Michigan is plus-five in turnover margin so far this season. It was minus-32 combined over the past three seasons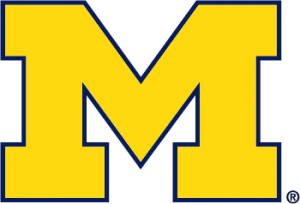 Three former Wolverine players (Kurt Anderson, Mike Hart, and Steve Morrison) are on the Eagles coaching staff, as well as two former coaches (Ron English and Tom Burpee). In 2007, Hart rushed for 218 yards and three touchdowns for the Wolverines against Eastern Michigan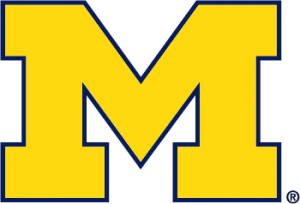 Brady Hoke is 4-2 against Eastern Michigan.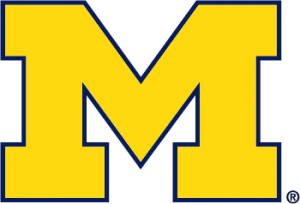 Denard Robinson needs just four more completions to move into the top 10 all-time at Michigan. He also needs four more touchdown passes to tie Drew Henson for 11th. With 41 rushing yards, he will pass Tony Boles (1987-89) for 17th on the career rushing list, and with four more rushing touchdowns he will tie Tim Biakabatuka (1993-95) and Lawrence Ricks (1979-82) for 15th.
---
As the 130th season of Michigan football comes to an end, it's time to reflect on what we saw and look forward to next year and beyond.
2009 yielded some highlights and some lowlights, some controversy and some challenged loyalty. A legend was made and some buds blossomed. Records fell, both good and bad, and a system started to show some promise.
No one knew what to expect from this year's version of Michigan football in Rich Rodriguez's second year at the helm.
The overly optimistic among us predicted a breakout season of nine or ten wins.
Realistic optimists pointed to Rodriguez's penchant for second-year turnarounds and predicted a record of 7-5 or maybe, if luck goes the way of the maize and blue, 8-4.
Realists pointed to the true freshmen quarterbacks and lack of overall talent on the squad and predicted a 5-7 or 6-6 finish.
As it turns out, the realists were right, but the realistic optimists weren't too far off.
The fact of the matter is, Michigan fans were so shell-shocked from the worst record in 46 years in 2008 that we were looking anywhere we could for hope.
We ignored comments that Rodriguez made in the preseason such as, "There's still going to be some transition. We're going to play a lot more freshmen and redshirt freshmen than we would like to."
We thought, sure there will be a lot of freshmen playing, but Tate Forcier and Denard Robinson are surely better options than Steven Threet and Nick Sheridan. Or, yeah, but it can't get any worse than last season.
In this space, I offered some words of caution: "Coming off a season that resulted in the most losses in school history, and pinning all hopes on a true freshman quarterback, this seems to be the window of opportunity before Rodriguez's system begins to take hold and terrorize the Big Ten."
But then I followed it up with an overly ambitious response: "However, I think we're going to see a very fast, well-conditioned and much-improved Michigan team playing with a chip on its shoulder to avoid being put to rest again."
While that may have held true for a while, reality eventually sunk in that this team was indeed loaded with youth and razor-thin on the depth chart.
What began in August as optimism and eagerness to forget the epic disaster of 2008, quickly turned to scorn as the Detroit Free Press brought into question allegations of NCAA infractions on the part of Rodriguez and his coaching staff.
The opening game against Western Michigan couldn't come soon enough. We cursed Michael Rosenberg and Mark Snyder for the timing of their article and the witch-hunt that ensued and we promised to get revenge on Justin Boren, who transferred to Ohio State, for his comments that seemed to be the centerpiece of that article.
And then the season began and practice time was forgotten and the story of Shoelace became one we would hear every game the entire season (as my wife would roll her eyes every time the announcers felt compelled to tell the story of why Denard Robinson doesn't tie his shoes…every…single…game).
Robinson thrilled us with a 43-yard touchdown run, Tate Forcier showed promise in his first game by throwing for three touchdowns, Junior Hemingway caught nearly half his season total in receiving yards (103) and all of his touchdowns (two), and the defense shut down what many thought would be a high-powered offense.
We saw a show of solidarity for Rodriguez, Michigan won easily, and the season started off with a bang.
The came Notre Dame, fresh off of throttling Nevada, and riding preseason BCS bowl (or national championship game) predictions.
This will go down as the game that raised all of our expectations, mostly because no one knew at that time how mediocre Notre Dame really was.
It appeared to be Rodriguez's signature win, as Michigan matched Notre Dame score-for-score and Forcier stunned the 18th-ranked Irish with 11 seconds left.
Forcier looked as veteran and composed as ND junior quarterback Jimmy Clausen, completing 23-of-33 for 240 yards and three touchdowns (one rushing). It's hard to imagine that that would be the high point of his season, in just his second collegiate game.
Of course, there was the Armando Allen out-of-bounds play, which, despite the evidence , Notre Dame fans will carry to their graves in contempt.
The win over Notre Dame vaulted Michigan into the Top 25 heading into week three against Eastern Michigan. Former Michigan defensive coordinator Ron English brought his Eagles to Ann Arbor and didn't provide much of a test.
Michigan showed off its running game this time, going for 380 yards on the ground, and getting 163 yards and two touchdowns on just eight carries from Carlos Brown in the first half alone.
Robinson scored two more touchdowns to enhance the unrealistic expectations for a guy that arrived on campus less than two months earlier.
Michigan then opened the Big Ten slate with Indiana in what would eventually be the battle for last place. At the time, though, Michigan was hoping to get to 4-0 heading into its intrastate rivalry battle in East Lansing.
This game provided our first glimpse of what the rest of the season would hold, as Michigan struggled to beat the Hoosiers, needing a 26-yard touchdown pass from Forcier to Martavious Odoms with 2:29 remaining to get the win.
The Indiana victory prompted me to draw a comparison to the New York Jets, who like Michigan, started off hot with a rookie quarterback: "Following Sunday's Jets-Titans game, Vic Carucci of NFL.com asked Jets safety Kerry Rhodes if he thought the Jets' style of play was sustainable. Rhodes replied that he thought it was because having such a good defense allows rookie quarterback Mark Sanchez to make some mistakes.
"Unfortunately, that won't exactly translate to Michigan. While I think Michigan's offense is further along in its development than Sanchez's Jets offense, relatively speaking, Michigan hasn't faced its toughest opponents yet."
I provided the last part of that quote because I knew we were in for a tough go the rest of the season. I didn't know, however, that that would be our last win over a FBS team all season. Ironically, Michigan's fall has mirrored the Jets' collapse.
At 4-0, a return to a bowl game looked assured, and Michigan entered "Little Brother" week seeking to avenge last season's 35-21 loss to Michigan State.
It was the first road game of Forcier's career and we saw the fist true test of the season, as the Michigan offense was shut down much of the game. But Forcier continued his early-season magic, leading a 14-point comeback to force overtime with a touchdown completion to Roy Roundtree with just two seconds left.
In overtime, Forcier was intercepted on a tipped pass that never should have been thrown, and Michigan dropped its second in a row to Michigan State for the first time since 1967.
Michigan Streaks Broken in 2009
First back-to-back losses to Michigan State since 1967
First home loss to Penn State since 1996
First home loss to Purdue in last 17 meetings
First back-to-back losing seasons since 1963-62
This began a run of snapping streaks right and left.
With its first loss of the season under its belt, Michigan traveled to Iowa for a prime-time night game against the nation's 12th-ranked Hawkeyes.
Brandon Minor had his breakout game of the season, scoring two touchdowns against a defense that hadn't given up a rushing touchdown in 33 quarters.
The game started out as well as one could ask, as Donovan Warren picked off the first pass of the game and returned it for a touchdown.
Michigan hung around until a muffed punt (hello 2008!) gave Iowa the ball at the Michigan 16. Iowa punched it in and took a 30-21 lead.
Robinson led the offense down the field for a touchdown to narrow the gap, but on the next possession, threw an interception to end the game, beginning the Wolverine-faithful's love-hate relationship with Denard.
Despite a second-straight loss, Michigan fans were encouraged that the team was able to hang with undefeated Iowa until the last minute of the game, and a return to the Big House to face an FCS school was just what Michigan needed to regroup.
Michigan was able to set numerous school records in the win over Delaware State that week and give many starters a week off.
Five Wolverines scored their first career touchdowns and Robinson was able to get a lot of work at quarterback.
Michigan fans even got the treat of seeing Nick Sheridan on the field without the game on the line.
Many fans didn't like the idea of playing an FCS school, but following the game, I proclaimed, "I have no problem with Michigan playing Delaware State this year. With a roster comprised of mostly underclassmen, and a complete overhaul in progress, playing an FCS opponent was better than a bye week in my opinion.
Michigan Records Set vs. Delaware State
727 total yards of offense
442 yards in the first half
28 points in the first quarter (ties record)
57 point margin of victory (most since 58-0 win over Indiana on Oct. 14, 2000)
461 rushing yards (most since 480 vs. Iowa on Oct. 3, 1992)
49 first half points (most since 55 vs. Chicago on Oct. 21, 1939)
"I would love to see Michigan start scheduling another tough out-of-conference game every year, but at this point in the development of Rich Rodriguez's scheme, it's not time for that just yet.
"Once the team grows up and the spread-n-shred is fully ingrained, I hope the schedule will be strengthened. But when you have Florida, arguably the nation's top team and reigning national champion, playing Charleston Southern, Troy and Florida International, one must look that way first before pointing fingers at the baby Wolverines."
I still believe it was okay to play Delaware State this season, but obviously with the way Michigan finished the season the benefits weren't as great as I thought.
At 5-2, Michigan looked primed to make a bowl game, needing just one more win in its final five games.
Penn State came to town and dominated Michigan, racking up 396 yards of offense, and handing Michigan its first true beating of the season.
For really the first time all season, Forcier looked like a true freshman, completing just 13-of-30 passes for 140 yards. The offense couldn't get anything going in the cold, rainy conditions.
Michigan wasn't expected to win this one, and despite the 25-point whooping, I considered this result somewhat of a fluke and still didn't believe the team was as bad as the final record would eventually indicate.
Following the Penn State game, doomsday headlines abounded, and I cautioned fans not to listen to them.
As it turns out, they were right.
Michigan traveled to Champaign, Ill. for a match-up with 1-6 Illinois, a game that looked like a sure-win.
This one will forever be remembered as the epic collapse, and probably the turning point of the whole season. I don't think I've ever seen a bigger turnaround before.
Michigan was firmly in control with a 13-7 lead and first and goal at the Illinois one-yard line in the third quarter. After stuffing Michigan on four straight rushes, Illinois took possession and seized the game.
Six plays later, a 70-yard touchdown run put Illinois ahead 14-13 and Illinois never looked back, out-scoring Michigan 24-0 the rest of the way.
At this point in the season, confidence in a bowl game turned into hoping to squeeze out a win in one of the final three games. The best hope was the following week against Purdue.
Perhaps hope is the wrong word against Purdue, as Boilermaker head coach Danny Hope carried a grudge into the game, blaming Rodriguez for getting one of his players suspended for a game earlier in the season – nevermind that the player deserved to be suspended just as much as Michigan linebacker Jonas Mouton did the week before that.
This game was much like the Illinois game, where Michigan was in control and let it get away. Michigan led 24-10 at halftime and pushed it to 30-17 in the third, but a 91-yard touchdown drive, an on-side kick, and a 54-yard touchdown pass later, and Michigan found itself trailing 31-30.
Michigan missed a 43-yard field goal and failed to convert a two-point conversion attempt that would have tied the game, and Michigan fell by two.
Michigan traveled to Wisconsin for its final road game of the season, still needing a win to become bowl-eligible.
This game followed the mold of the past couple, as Michigan hung around through three quarters, but faded down the stretch.
Forcier bounced back from some poor outings to complete 20-of-26 passes for 188 yards and two touchdowns, but it was the defense that couldn't hold up against a powerful Wisconsin running game.
Although Michigan knew Wisconsin was going to run it in the second half, it still couldn't stop the Badgers.
The bowl hopes all came down to the final week of the season against Ohio State, as Michigan looked to end its five game losing streak to the Buckeyes.
Though many around the nation talked of the lack of luster in the rivalry, the game still had plenty of storylines with Michigan needing a win to make a bowl and avoid a second straight losing season, Ohio State needing a win to capture the Big Ten title outright, and Justin Boren playing against his former team in the Big House.
The Michigan defense played inspired and turned in its best performance of the season, holding the Ohio State offense to just 14 points.
However, it was the youth of Michigan's offensive leader that doomed the Wolverines' chances of playing through the holidays.
Forcier turned the ball over five times, including a fumble in the end zone on Michigan's first possession, which Ohio State recovered for a touchdown.
Michigan moved the ball most of the day against an Ohio State defense that ranks as one of the best in the nation. But it was unable to capitalize on trips to the red zone, turning the ball over too many times.
So as Michigan's season came to an abrupt end for the second year in a row, many want to know where do we go from here?
Indeed, there are many questions that need to be answered, but I'm in the minority who still believes the program is on the right track.
Stay tuned for part two where I will look at the future of the football program, both short-term and long-term, as well as the recruiting class Michigan has coming in and who is still out there that Rodriguez needs to land.