---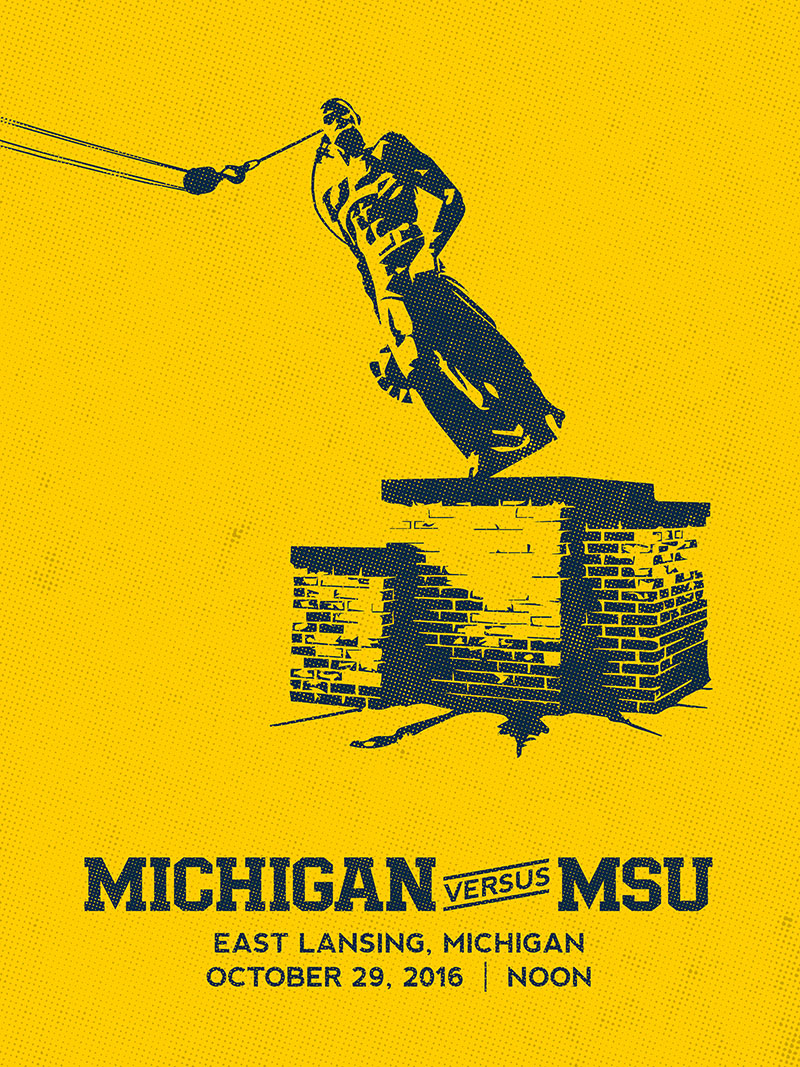 A man once paraphrased an old proverb, saying pride comes before the fall. That man is currently fighting for bowl eligibility while the new sheriff in town has his sights set on restoring order.
Download the high-res version here, good up to 18×24.
Previous: Hawaii, UCF, Colorado, Penn State, Rutgers, Illinois
Our weekly game posters are designed by Christian Elden, a designer and illustrator who happens to be a Michigan fan. He lives in northwest Ohio where he runs his own design firm. He has illustrated a picture book for Warner Press and has been featured in Focus on the Family's Clubhouse Jr. Magazine. Visit hispersonal site to view some of his other works.